Thailand Travel-Blog: Your Guide for Thailand!
Thailand is definitely one of the most popular travel destinations in Southeast Asia. The beautiful paradisaical islands and the breathtaking tropical beaches of the coast attract tourists from all over the world every year. But also the capital Bangkok with the glittering temples, the colorful markets and the spectacular skyline is a real visitor magnet. Worth seeing is also the north of the country, where national parks, mountain worlds and ancient temple towns from the Khmer era, have always inspired. Whether you are a backpacker, beach vacationer or luxury tourist – a visit to Thailand will make your vacation dreams come true!
So that you start well-prepared in your vacation, you can inform yourself in advance in this travel blog for Thailand. Here you will find useful information, the most important things to do, beautiful beaches and the most amazing places in the country. Ingenious insider tips and our Thailand experiences as well as stunning pictures will definitely help you to prepare your perfect visit to Thailand.
Best Travel Tips & Information!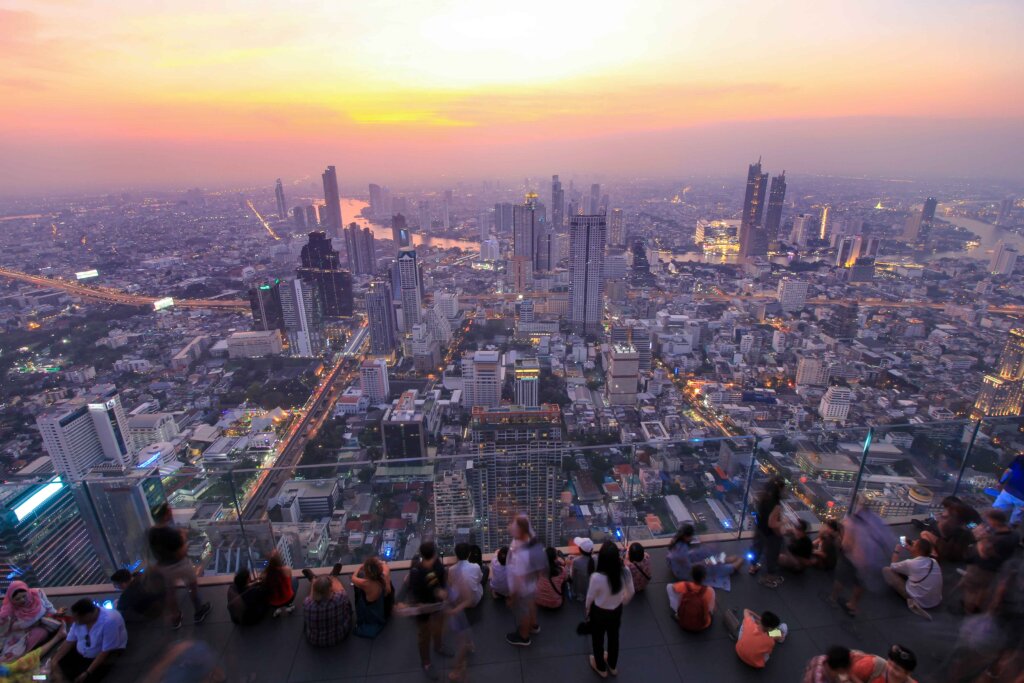 Bangkok is always worth a trip, because here you will find some of the most beautiful attractions in Thailand! The capital is famous for its many historic temples and colorful markets where you can enjoy delicious street food. But also the spectacular skyline, where huge shopping malls and cool sky bars are located on the roofs of skyscrapers, is a highlight of this city.
Northern & Central Thailand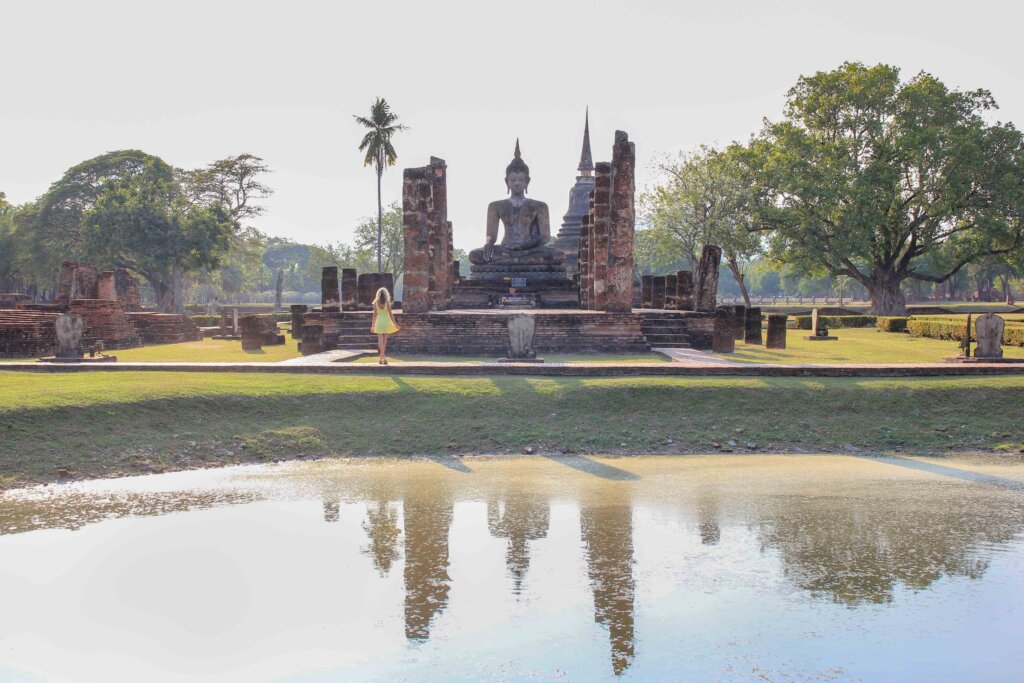 Absolutely recommendable is a trip through central and northern Thailand. A true experience is a visit to the temple cities of Ayutthaya and Sukhothai, where you will be amazed by numerous temple ruins and imposing Buddha statues. In addition, the far north also has its charm. Here you can expect green mountain worlds with rushing waterfalls, charming cities and the famous Golden Triangle.
Andaman Coast (South Thailand)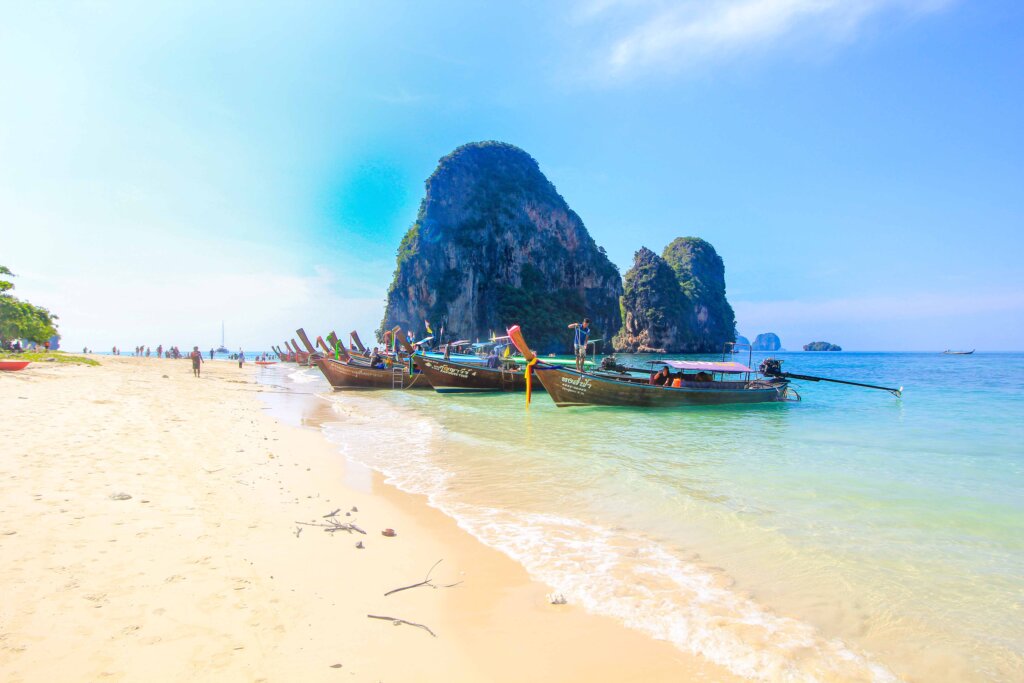 The Andaman coast is certainly the most beautiful region in Thailand, because here you experience landscapes and beaches like out from a travel magazine. Gigantic limestone rocks, dense green jungle, snow-white sandy beaches, turquoise sea and also the fantastic island world with the most beautiful diving and snorkeling spots make this area an insider tip in Thailand!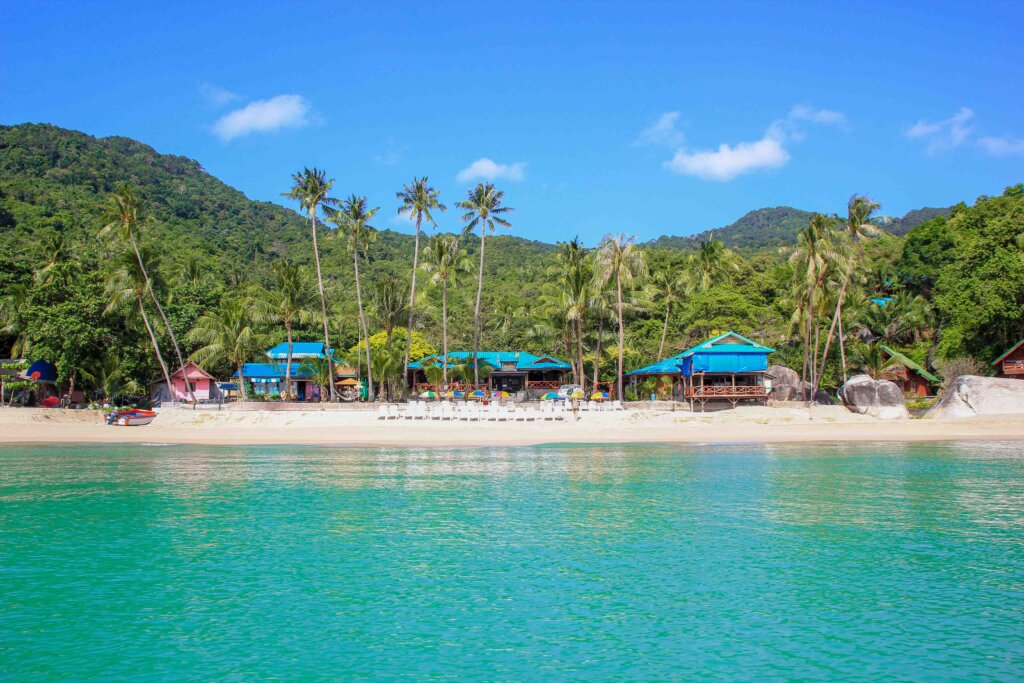 The Gulf of Thailand has always been one of the most sought-after destinations in Thailand. Backpackers, dropouts and package holidaymakers alike meet here to spend unforgettable vacation days. The long sandy beaches of Pattaya and the small islands of the East Coast are popular. An highlight, however, are the paradisaical islands like Koh Samui, Koh Phangan and Koh Tao on the West Coast.
-> More amazing places and info about Thailand