Top 12 UNIQUE Boutique Hotels in Munich
The fabulous design and boutique hotels in Munich are a guarantee for a stylish stay in the Bavarian capital. Especially travelers who place a lot of value on very chic accommodations will be delighted with the wide selection of Munich boutique hotels. Because these unique places convince with a very personal touch, but also with exceptional furnishings, a trendy look and a touch of luxury. What's more, most are located right in the city center as well as in the best-located neighborhoods of Munich, making a stay perfect for sightseeing, shopping and more! So what are the most stunning boutique hotels in Munich, what are the really cool design hotels, and which of these unique accommodations are particularly great tips for a city break?
In this article, you will find a great selection of amazing boutique hotels in Munich. We show you amazing pictures, and give you plenty of tips and info that will surely help you with your travel planning.
DO & CO Hotel München
The DO & CO Hotel München is definitely one of the most beautiful boutique hotels in Munich and a real insider tip for a very special city trip. In an unbeatable location, directly in the FC Bayern World, and between the famous Frauenkirche as well as the Marienplatz, this chic accommodation is the perfect starting point to explore the best attractions! As a special feature, the 31 stylish rooms are inspired by FC Bayern's 32 championship titles and combine international flair with popular Bavarian charm in their design. They are also very individual, with a luxurious look, dark warm colors, high-quality materials and even natural stone bathrooms.
The two restaurants are real gems, offering insights into the famous culinary world of DO & CO. The "Bistro" serves outstanding Mediterranean delicacies, while the "DO & CO Restaurant" specializes in Japanese fusion cuisine.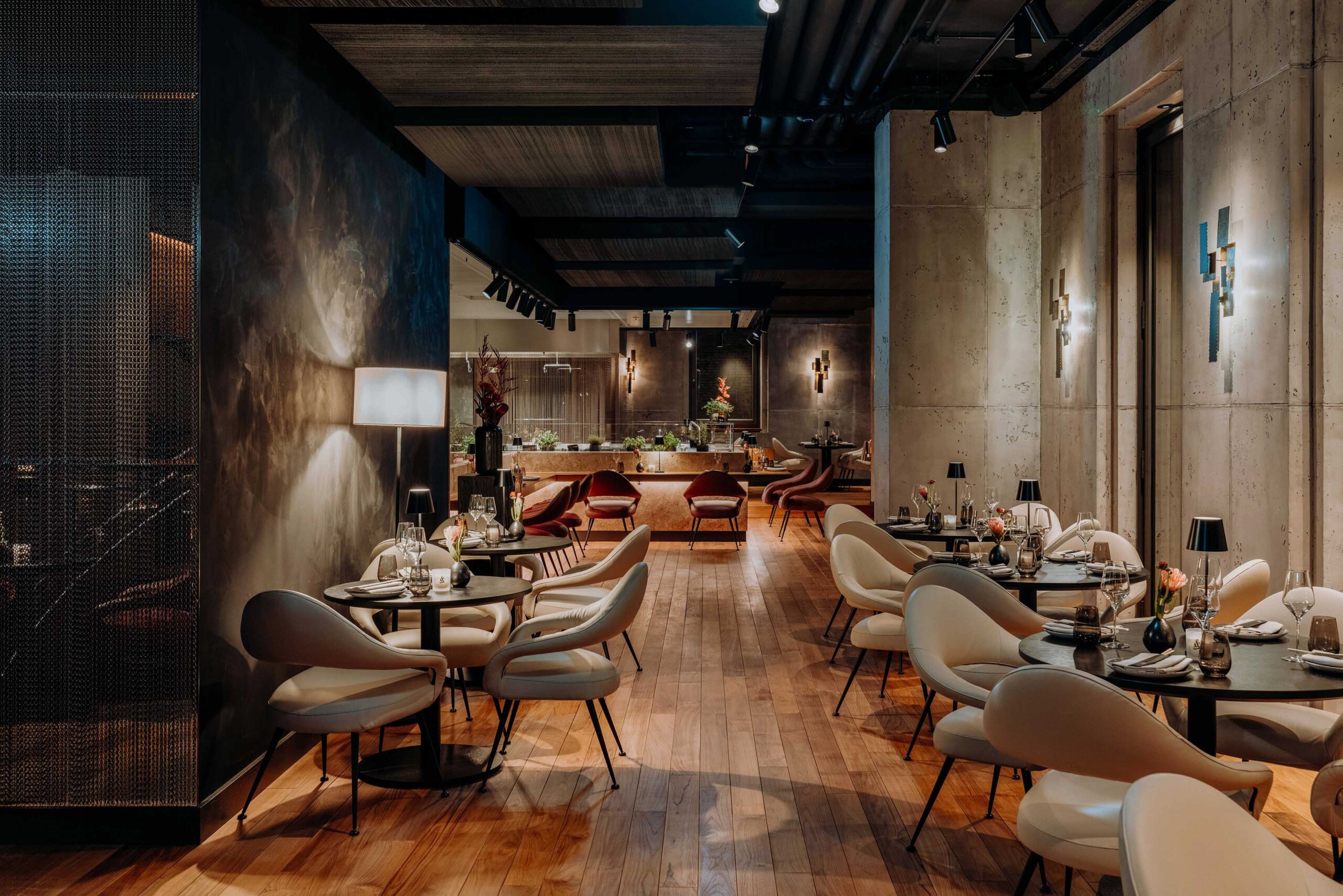 25hours Hotel The Royal Bavarian
The 25hours Hotel The Royal Bavarian is a terrific choice for a stay in the heart of Munich. This chic boutique hotel is located in a magnificent building at Bahnhofplatz 1, close to many famous attractions, making it a fabulous tip for a city break. The hip 4-star hotel has 165 wonderful rooms, with a choice of Small to Extra Large as well as some great suites. The furnishings are really stylish, but at the same time practical and comfortable. In addition, this hotel has a nice wellness area on the 4th floor, which is perfect for relaxing after a long action-packed day of sightseeing.
Guests are treated to culinary delights at the NENI Restaurant as well as the NENI Deli. The hip Boilerman Bar is also definitely worth a visit. Another ingenious feature is that you can rent bicycles at the hotel. With the hotel's own bike map, guests can explore the most beautiful spots of Munich.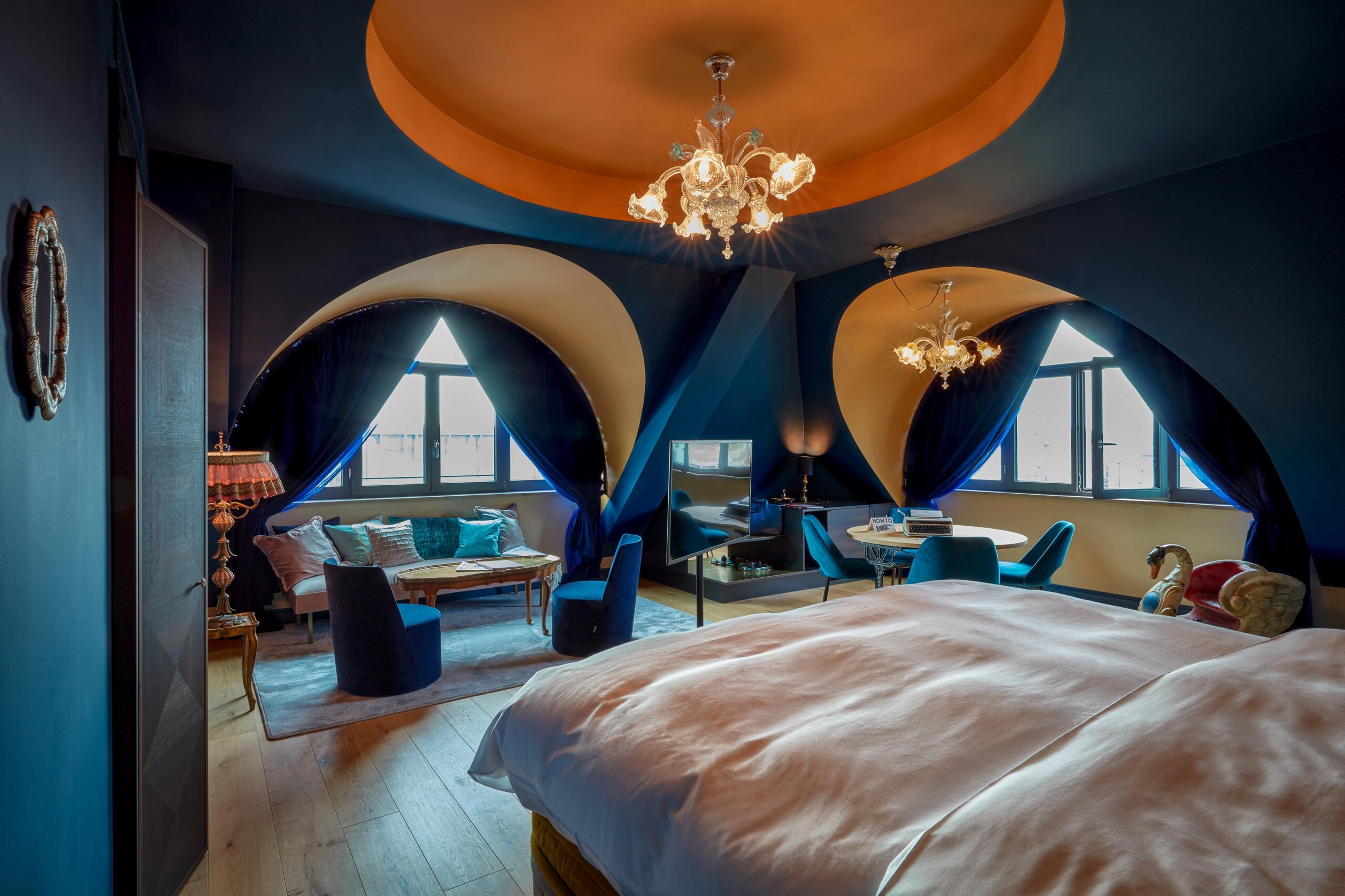 Mandarin Oriental, Munich
An insider tip for an absolutely luxurious stay in Munich is the Mandarin Oriental, a 5-star hotel in a class of its own. Vacationers love the extravagant style of this timelessly beautiful boutique hotel. The 73 rooms are extremely elegantly designed and furnished with high-quality materials. Oriental style and German charm meet here. Time out is best taken in the Turkish steam bath and Finnish sauna, or work out in the fully equipped fitness center. This beautiful boutique hotel is situated in a historic building dating back to 1880, in an unbeatable location in the center of downtown, making it the perfect base for shopping and sightseeing.
A real highlight is the rooftop bar Mahjong Roof Garden, because here you can also expect a dreamlike ambience! Open during the summer months, guests can enjoy delicious cocktails as well as snacks while enjoying an unbeatable view of the old town in a cool atmosphere.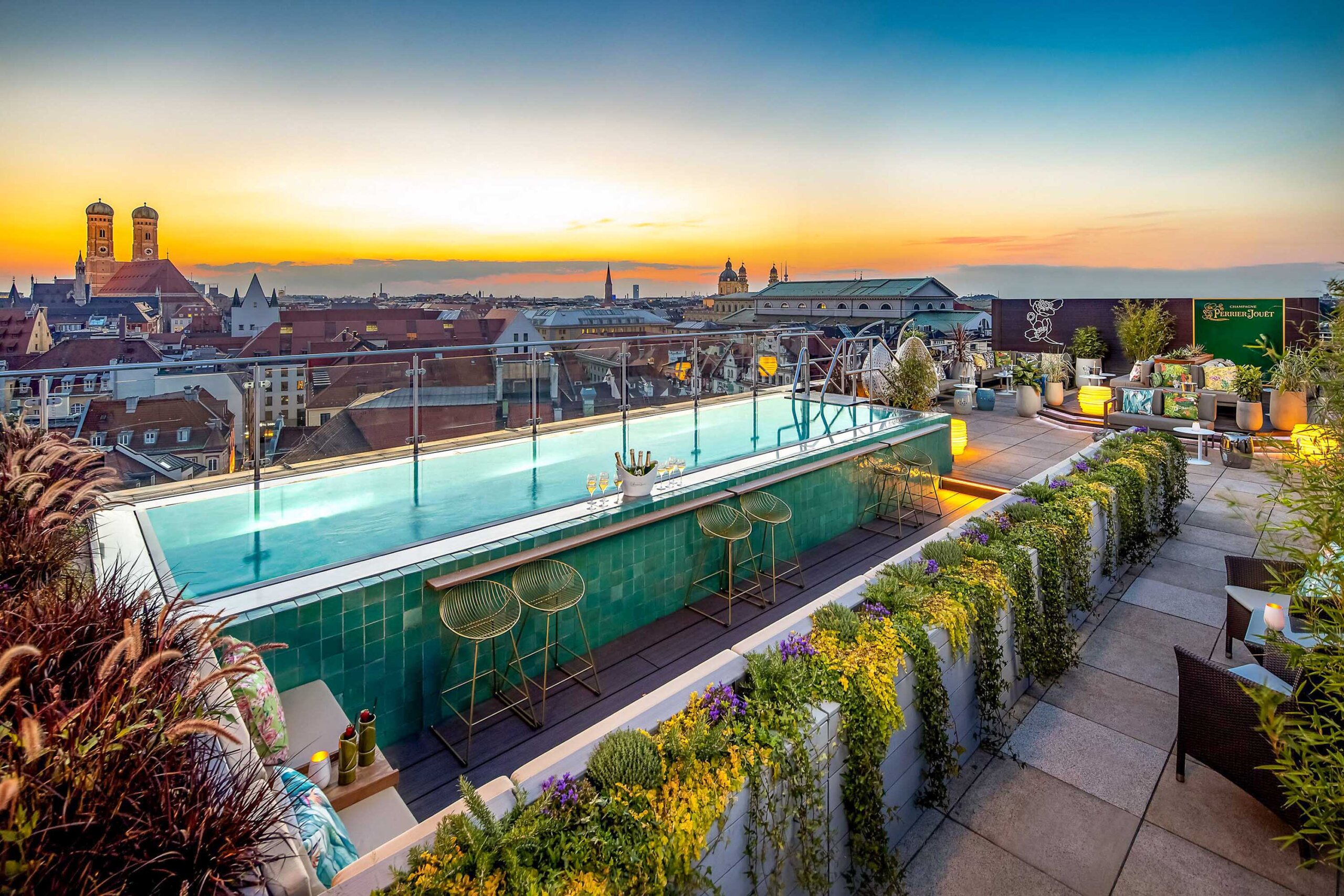 Roomers Munich, Autograph Collection
The Roomers Munich, Autograph Collection is indeed an absolutely unique design hotel in Munich! This 5-star hotel delights its guests with hip interiors, lots of warmth and an extra dose of elegance. Here, a modern spirit of time meets the timeless art, and creates a wonderful gentle feel-good atmosphere. The 280 extravagant guest rooms score with incredibly chic furnishings, with dark marble and warm wooden elements, and some suites even have a freestanding bathtub or whirlpool integrated. Simply heavenly is also the large, delicious breakfast, which leaves nothing to be desired!
The 600 square meter Roomers Spa is a really fine wellness area. Equipped with a sauna, steam room, and pool with a movie screen, you can really relax after a day of sightseeing with cocktails and watching classic movies. A gym is also available for use.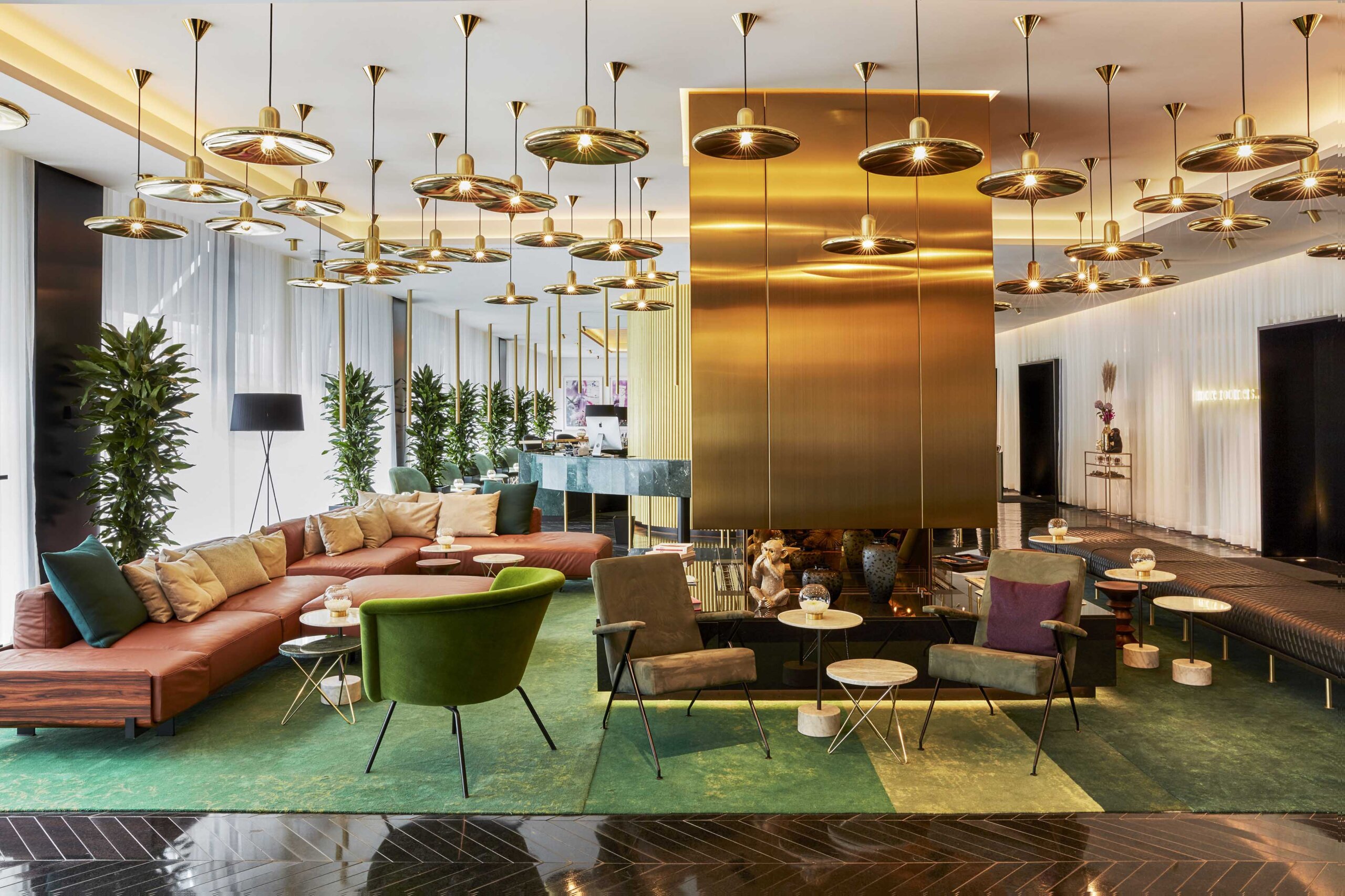 Bavaria Boutique Hotel
An excellent choice for a stylish stay is definitely the Bavaria Boutique Hotel in Munich. For more than 50 years, this lovely hotel has been run as a family business, which gives it a very special charm. Moreover, the guest rooms are really tastefully decorated. Here you stay classic, chic and stylish, and at a superb price. In addition, there is Grander water throughout the house, which is said to have a healthy effect. This extremely charming 3-star design hotel is centrally located in the Westend district, not far from the most beautiful attractions of the Bavarian capital, and Munich's main train station is also just a few minutes away.
Fantastic is also the rich breakfast, which you can enjoy in good weather also on the pretty courtyard terrace. Good coffee, as well as cocktails, are available in the chic Bar'Varia, where all German Bundesliga matches are also shown for soccer enthusiasts.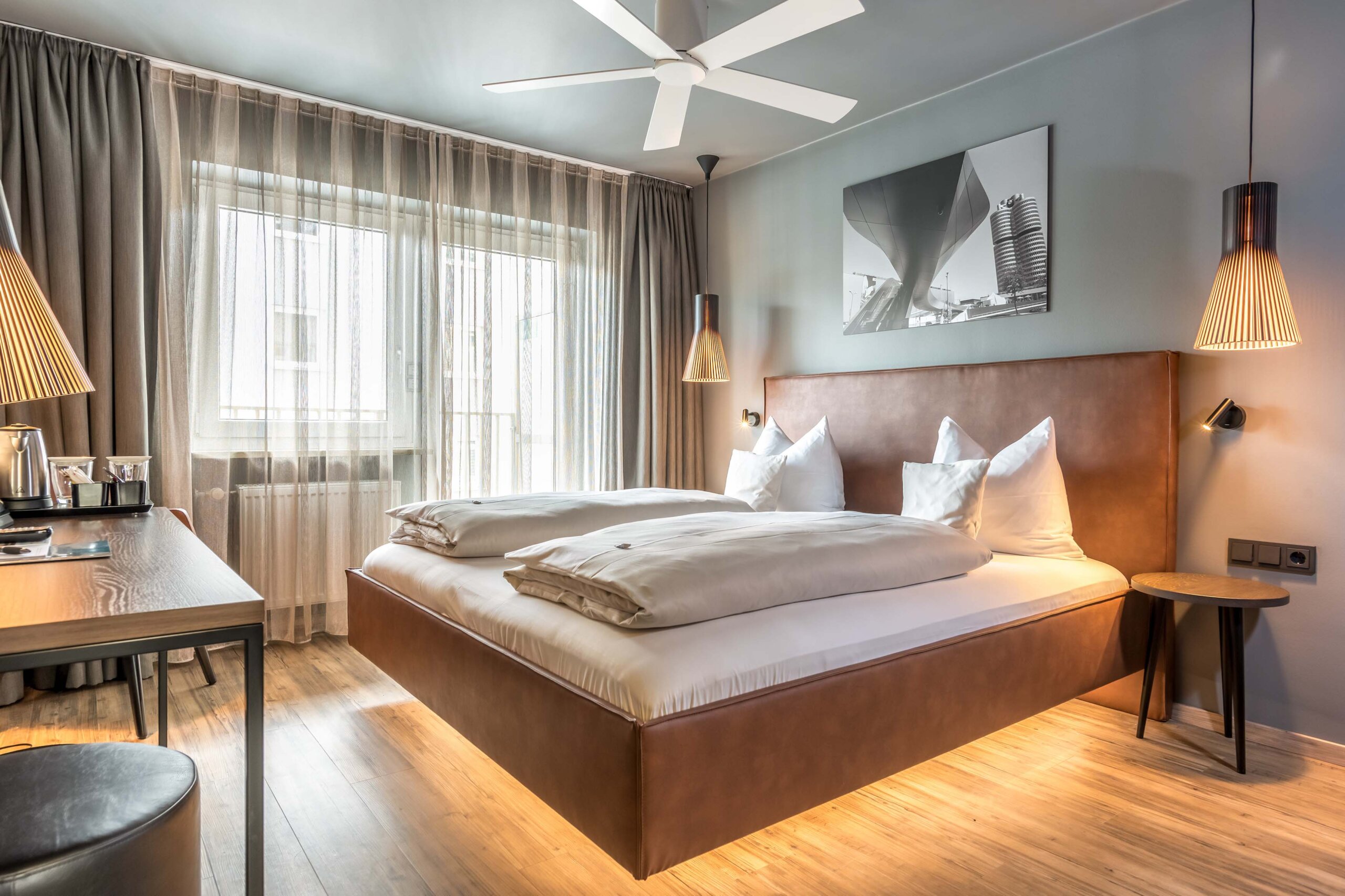 Rocco Forte The Charles Hotel
The Rocco Forte The Charles Hotel is one of the most beautiful 5-star design hotels in Munich. It is quietly located in the leafy Lenbachgärten district, close to the historic Königsplatz and thrills with views of the Old Botanical Gardens. Traditional Bavarian hospitality meets contemporary style in this dreamlike hotel. The entire atmosphere of this modern boutique hotel is absolutely noble and thus a guarantee for an unforgettable stay. The rooms and suite are really very comfortable, with warm colors and furnished with high-quality materials. And even the Classic rooms are the largest in all of Munich!
An experience is the fresh, seasonal cuisine in the in-house restaurant Sophia's, which is inspired by the neighboring Old Botanical Garden. Be sure to take advantage of the first-class spa, which features exclusive products as well as a luxurious pool.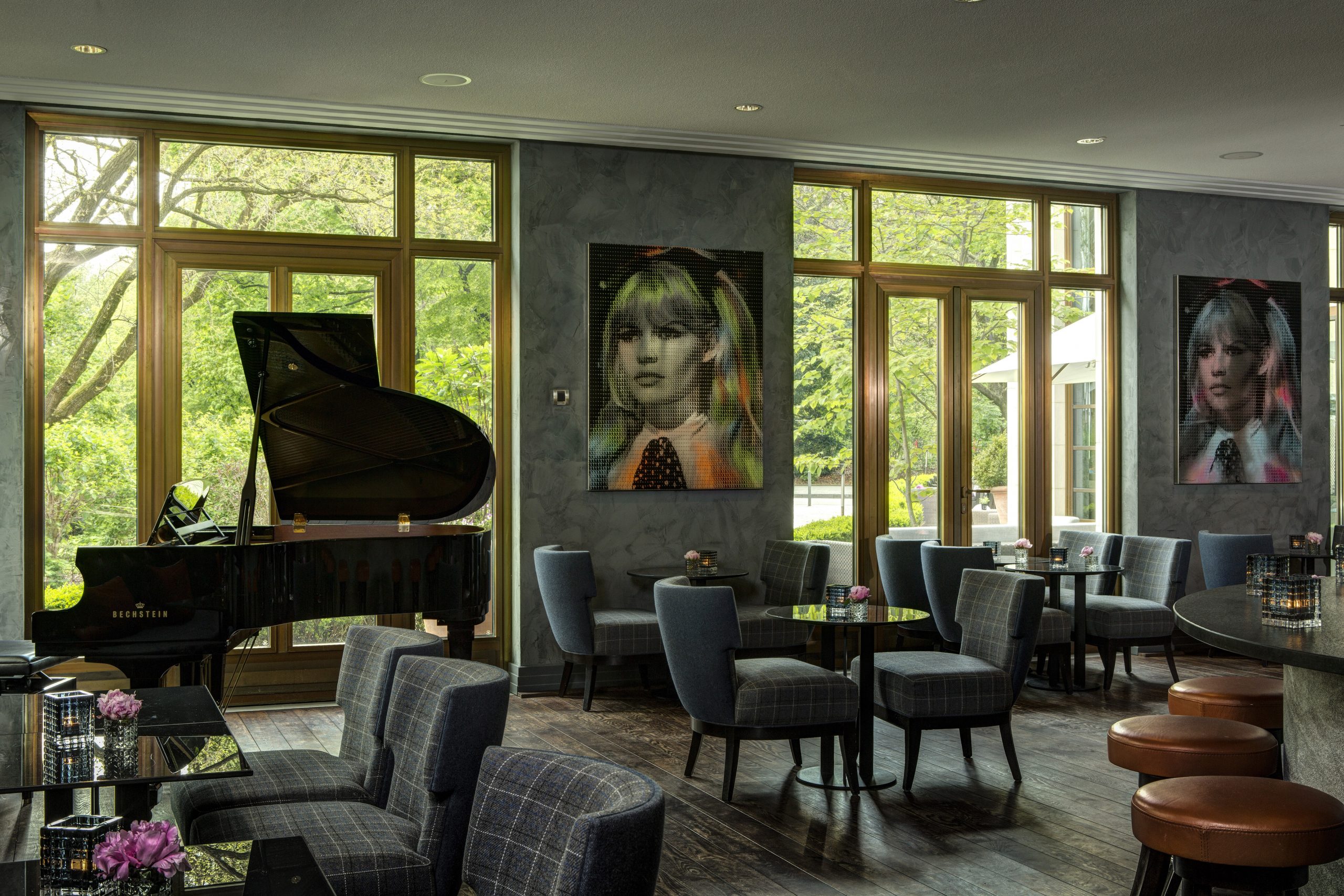 Marias Platzl München
A stay at Marias Platzl is a grand experience. This wonderfully pretty little boutique hotel only opened in 2018, in a unique location right on Mariahilfplatz, as an extension of the famous Platzl Hotel. Especially impressive is the charming ambience, where a "Bavarian home feeling" is conveyed with a snazzy traditional design. The entire interior is absolutely charming and captivates with many wooden elements, with traditional paintings, copper, linen, and loden. A mix of traditional craftsmanship and modern elements is encountered throughout the hotel. The 34 rooms have been designed with great attention to detail and here, too, the Bavarian character comes across well.
The Marias Platzl is beautifully located in the Munich Au, one of the most charming neighborhoods in Munich, which is even one of the oldest in the city. Many of the city's interesting attractions are not far from the hotel, so it's perfect if you're planning a city trip.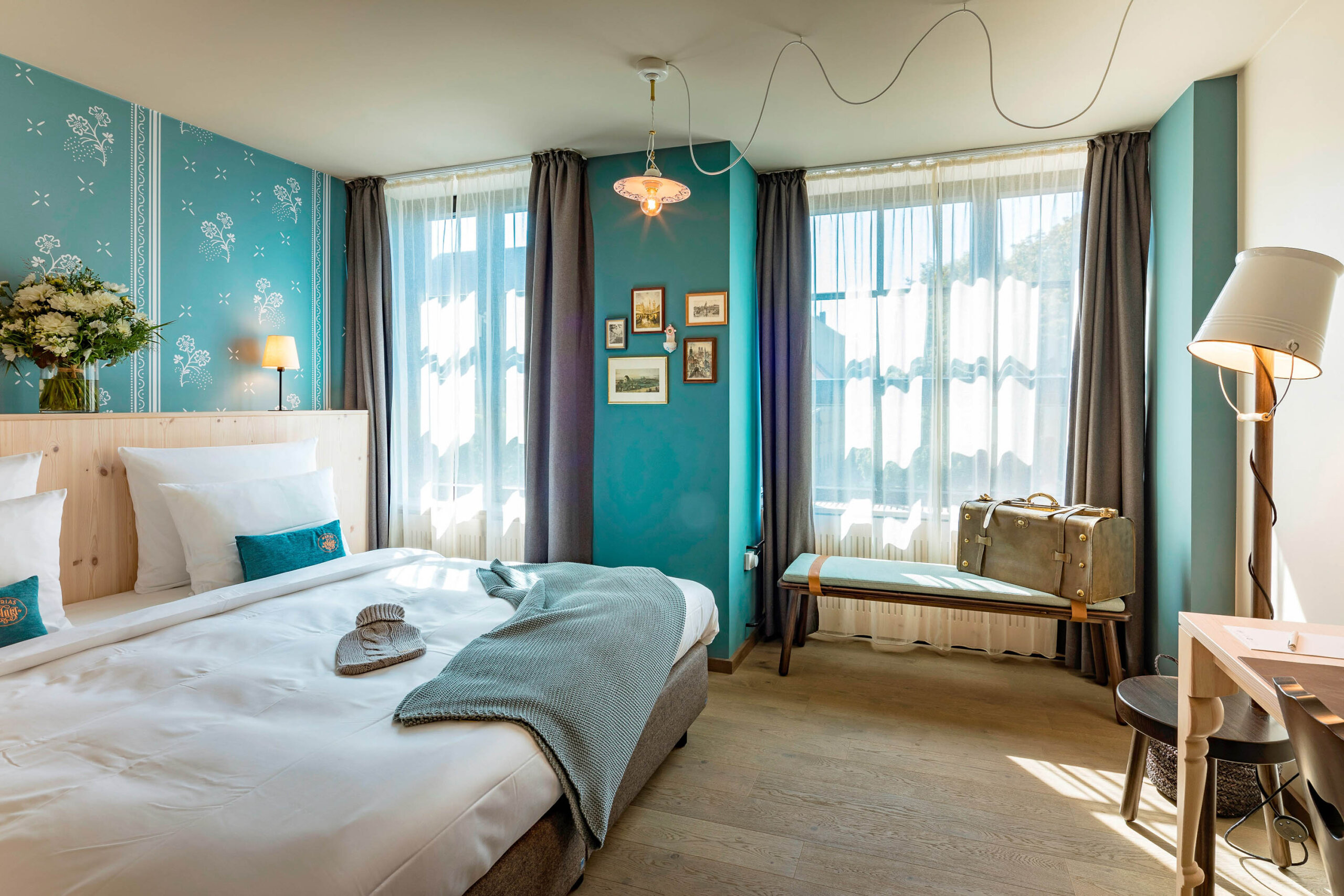 Jams Music Hotel Munich
The Jams Music Hotel Munich is a really exceptionally cool boutique hotel in Munich. It is located in the heart of Haidhausen, a hip neighborhood of the city and a well-known hotspot of the music scene. The concept of this beautiful, stylish Munich hotel is truly unique as it is dedicated to the theme of music, vinyl and retro chic. Each of the floors is designed in honor of a different music legend, and the atmospheric nostalgic design also conjures up a unique charm. Really ingenious and absolutely special are the record players, which each of the 65 rooms and suite has! In the lobby, more than 250 LPs are available for rent.
The adjacent JAMS Restaurant & Bar is also a treat. Here you'll enjoy unique art, hip retro vinyl design, good drinks as well as happy hour, and soul food at its finest is also on offer. In addition, a wide variety of artists perform live every Saturday night, as well as on days during the week.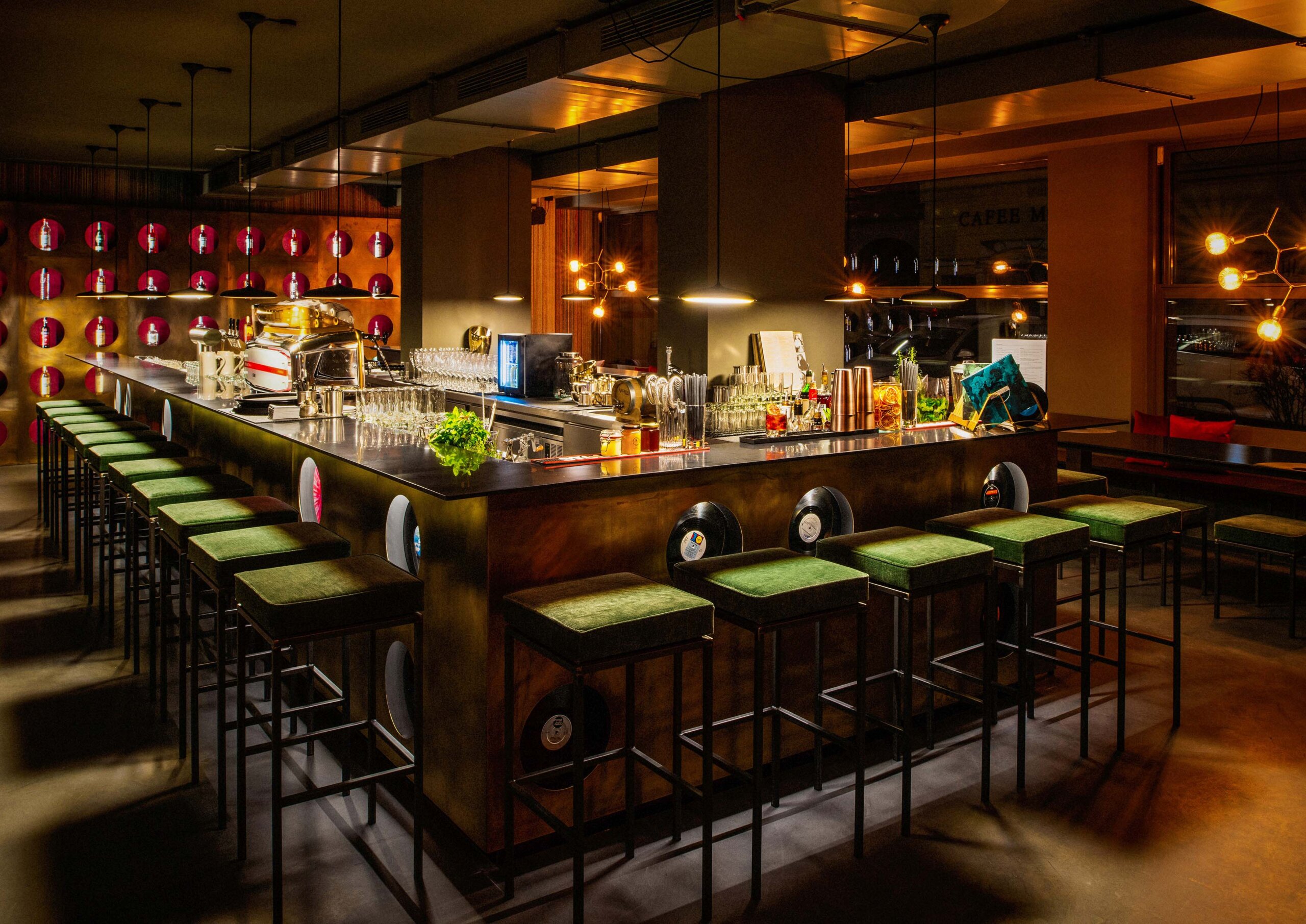 LOUIS Hotel
An absolutely charming boutique hotel in Munich is the LOUIS Hotel. This luxurious and also environmentally friendly 5-star hotel is situated in an unbeatable location in downtown Munich, right next to the world-famous Viktualienmarkt. Here, the elegant-classic yet timeless style scores particularly well, creating a wonderful atmosphere with the regional accents in the hotel. Guests should enjoy a home away from home atmosphere here. The rooms and suite are very inviting, flooded with light and furnished with noble materials. Thus, one enjoys a grandiose combination of living comfort and luxury in a class of its own during a stay.
Beautiful and an insider tip in Munich is also The LOUIS Roof Terrace on the upper floor of the boutique hotel. Perfect if you want to end your sightseeing day with a delicious cocktail or a cozy coffee.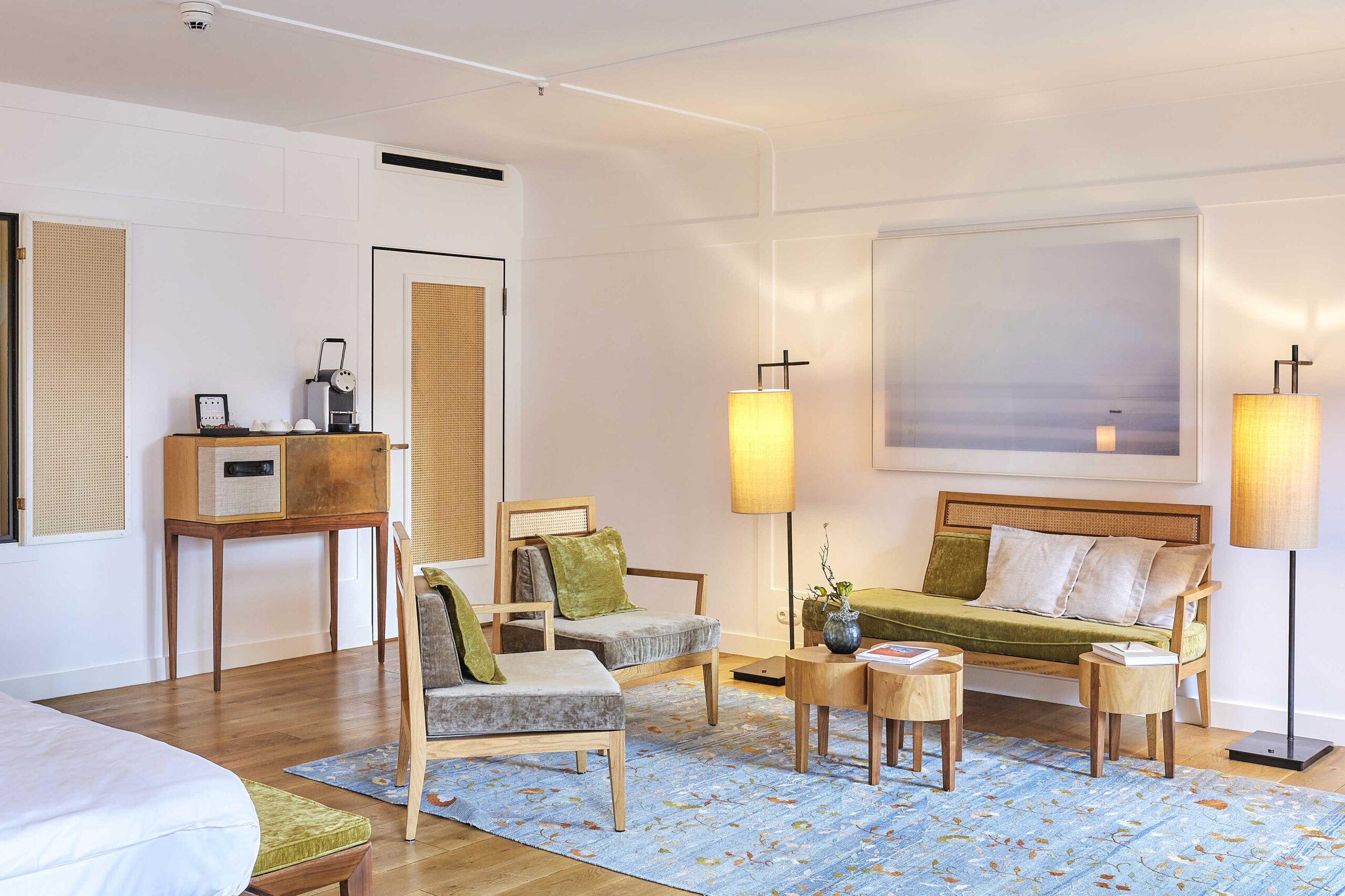 Andaz Munich Schwabinger Tor
The Andaz Munich Schwabinger Tor is a luxury lifestyle hotel near the English Garden. This fantastic Munich design hotel inspires with many lovely details, with natural wooden floors, handmade sofasand inspiring art at every corner. Guests are made to feel right at home. There are 234 beautifully designed rooms and 43 suites to choose from, with guest rooms among the most spacious in the city. Relax after sightseeing in the beautifully landscaped spa, which features 2,000 square meters of multiple treatment rooms, a fitness center, and even a 17-meter pool. In the summer months, the best place to relax is on the sundecks with views over the rooftops of Munich.
Moreover, a cool feature is the M'UNIQO Bar on the hotel's rooftop. It is the highest rooftop bar in the whole of Munich and not only delights with delicious cocktails, but also with an absolutely phenomenal 360° view of the city and the beautiful Alps in the background.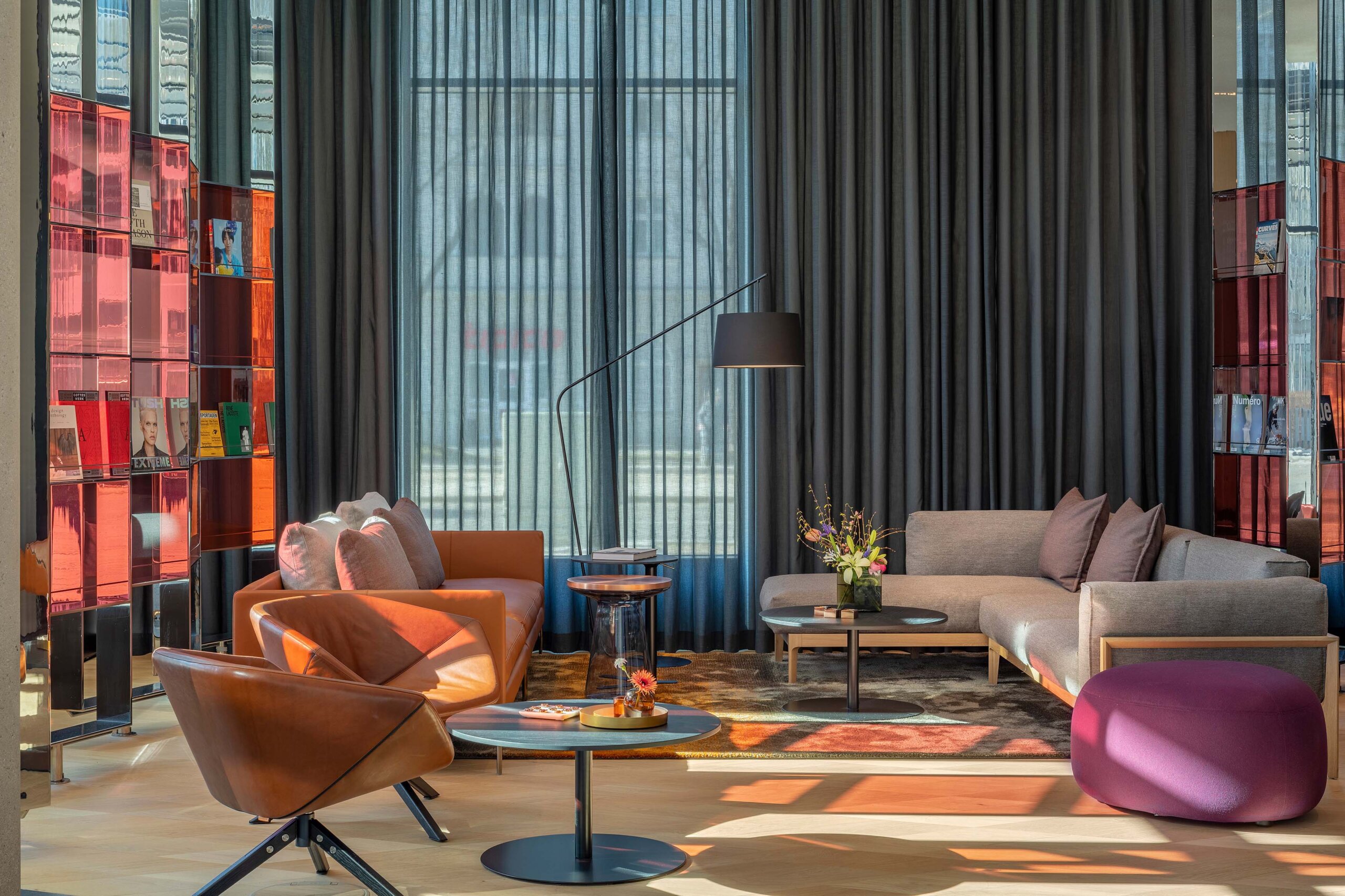 Hotel Cocoon Hauptbahnhof
Hotel Cocoon Hauptbahnhof is a trendy boutique hotel in Munich. It is located in the middle of Ludwigsvorstadt, very centrally located, just a few minutes walk from the main train station. In this 3-star hotel scores with a fantastic price and also an extremely cool design in alpine hut style, which captivates with great attention to detail. The motto in the hotel is namely the world of the mountains, and so you dive into a fairy tale alpine world of experience during a city trip. The rooms are also particularly chic, and here you can choose between a wide variety of categories, from the Cosy Alm guest room to the extra cool Wellness Stadl suite.
But not only that, the Cocoon Power breakfast is a real treat! Guests rave about the vital Bavarian breakfast buffet because there is certainly something for everyone here! Moreover, you'll also find many vegetarian and even vegan delicacies!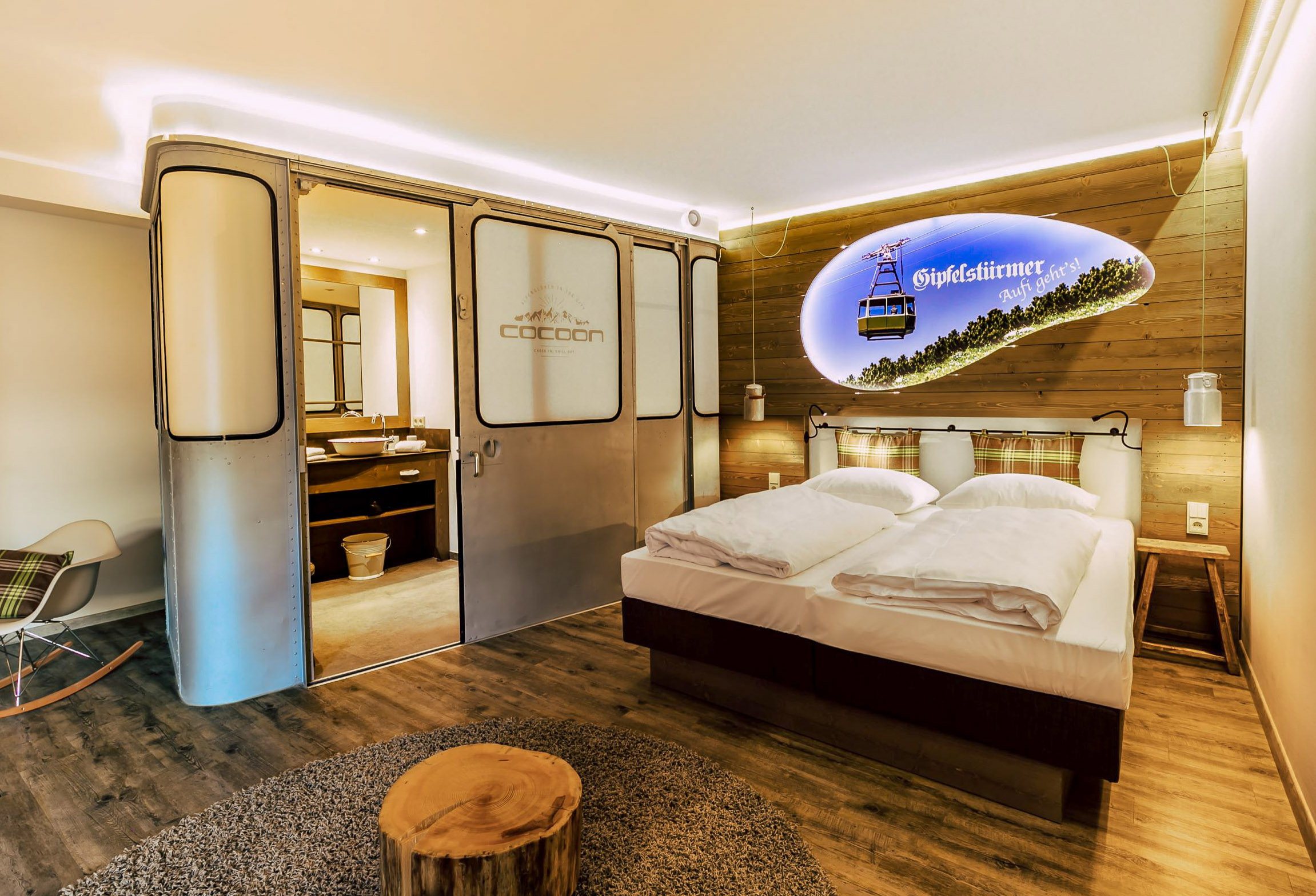 ---
More about Boutique Hotels:
---
Disclosure: Some of the links below are affiliate links. Meaning that if you click on certain links, and then subsequently purchase a product, I will receive a small commission at no extra cost to you.
---