Top 12 UNIQUE Boutique Hotels in Istanbul
A stay in one of the charming design or boutique hotels in Istanbul is sure to make your stay at the city on the Bosphorus a wonderful experience. These absolutely stunning accommodations are furnished with great attention to detail, fascinating with incredibly beautiful design and a touch of oriental luxury. Many of the best boutique hotels even have a lovely rooftop terrace overlooking the fascinating Turkish Old Town. In addition, most are located close to the city center, making them ideal for sightseeing, shopping and going out. But what are actually the best boutique hotels in Istanbul, what are the real insider tips, and which of these design hotels are perfect for a particularly stylish city break?
In this guide you will find our recommendations for the best design and boutique hotels in Istanbul. We show you amazing pictures and give you lots of tips and information that will surely help you choose the perfect hotel.
DeCamondo Galata, a Tribute Portfolio Hotel
The DeCamondo Galata, a Tribute Portfolio Hotel is a true gem in Istanbul and definitely a good choice for a boutique hotel vacation. The main thing to fall in love with is the gorgeous design. The whole interior is glossy and confident, a grand combination of 150 years of history and elegant materials. The hotel's 32 rooms and suites have been beautifully designed with clean lines, warm simplicity, and historic details. In addition, the boutique hotel is located in a historic building in the Galata district, from where you can visit the Galata Tower in a few minutes only or the historic peninsula, which is only about 10 minutes away. There are also many good restaurants, cafés, galleries and museums within walking distance.
In addition, the culinary offer in this hotel also scores points. The Moise Karaköy, a modern Turkish restaurant located on a gorgeous roof terrace with a beautiful view, is worth a visit. In addition, the hotel has the authentic designed Vigneron Wine House, located on the basement floor, serving the best local and international wine selection.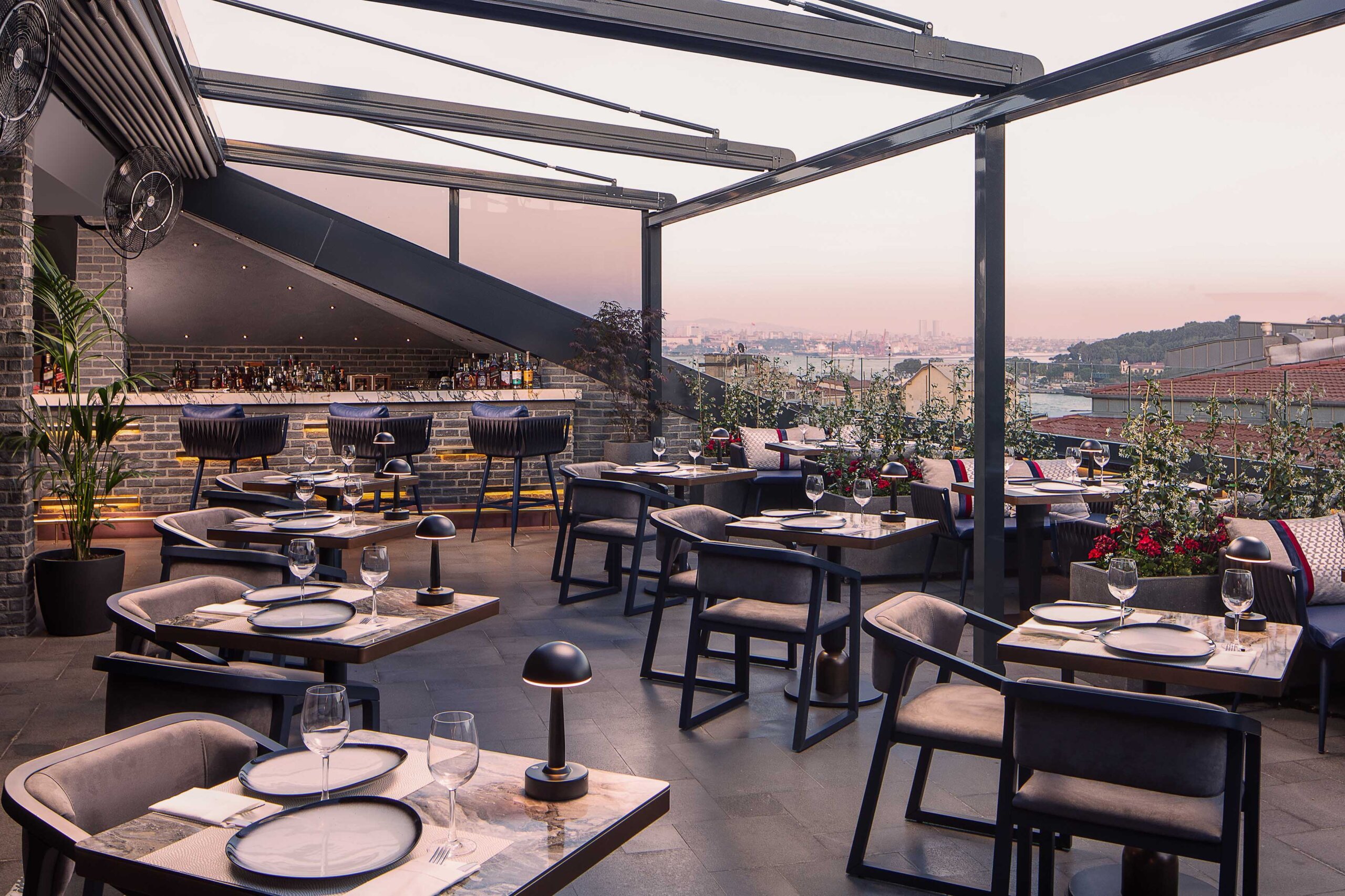 Ecole St. Pierre Hotel
The Ecole St. Pierre Hotel is a fabulous choice for a stylish city break to Istanbul. This fine boutique hotel is a true historical gem and scores high on multicultural heritage that has been preserved to this day. It is located in the building of the old French Pierre Elementary School, which was once built by Italian architect Gaspare Fossati. The stylish mix of old and new is impressive, with even 13th-century Galata walls still inside the hotel. On top of that, the rooms and suites were inspired by the building's rich past and designed with plenty of modern elements, bright colors and authentic textures.
A real gem is the Italian restaurant IL CORTILE Ristorante & Pizzeria, which treats its guests to wonderful cuisine in a fascinating ambience. For a leisurely coffee away from the hustle and bustle of the Turkish metropolis, head to the chic courtyard of i guru Cafe Lounge Bar.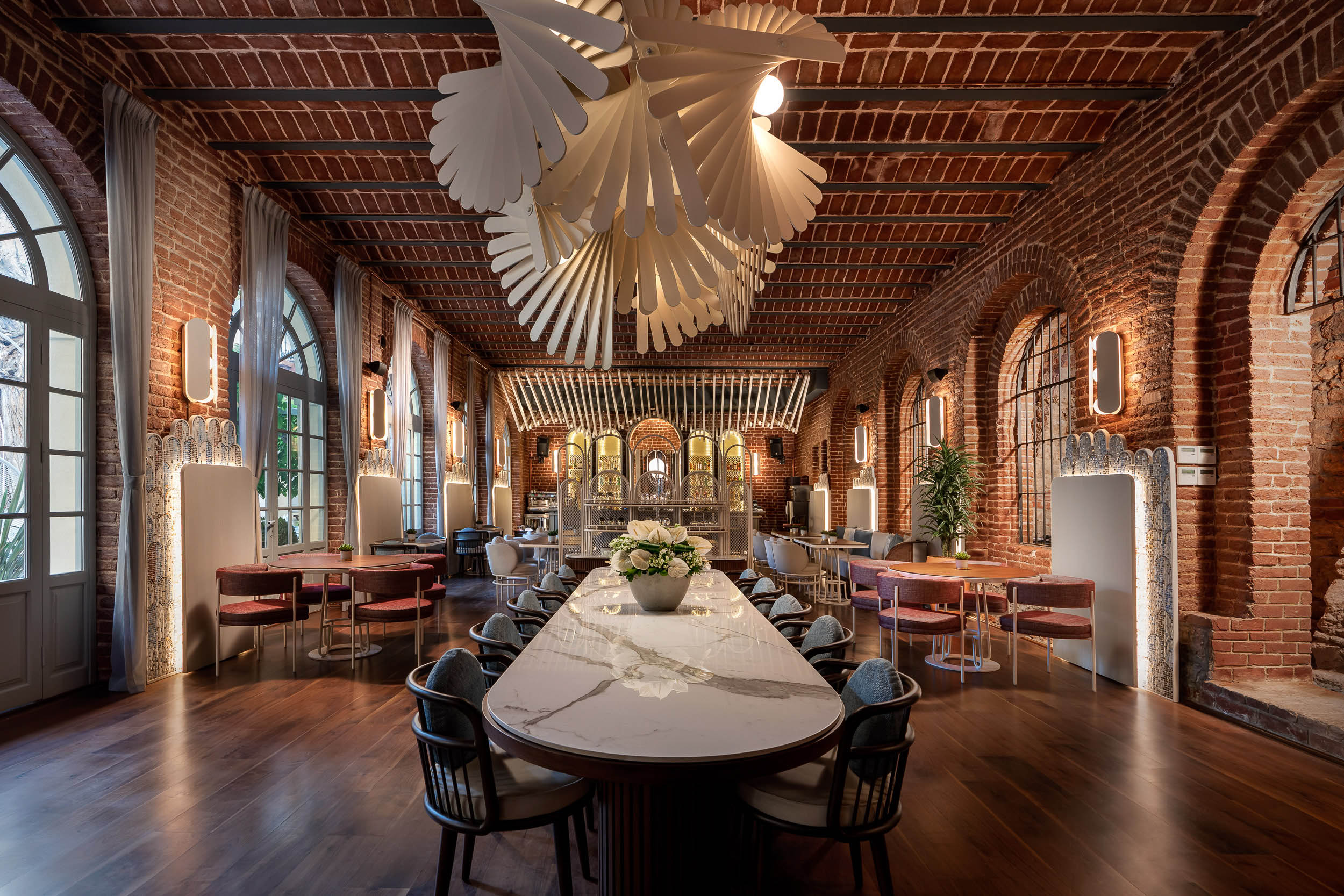 Walton Hotels Galata
The Walton Hotels Galata is definitely one of the best boutique hotels in Istanbul. A highlight of this family-run hotel is the contemporary interior design, which can be experienced at every turn. Even the only 27 chic rooms and suites feature attention to detail, fascinating oil paintings, and modern furnishings. Guests should feel at home here and also find a home away from home. What's more, the location is wonderful, as this trendy boutique hotel is housed in an almost 100-year-old historic building from the Ottoman period, in the bohemian Galata district. This area is a good base for sightseeing and is known for its fantastic restaurants, local stores, nightclubs, cafes, and art galleries.
Really cozy is also the rooftop terrace from the hotel, where among other things the delicious breakfast is served and where you can perfectly end your sightseeing day in the evening. In the so-called Rooftop Restaurant & Lounge "Zula Galata" you can also enjoy world cuisine with a magnificent view of the Galata Tower.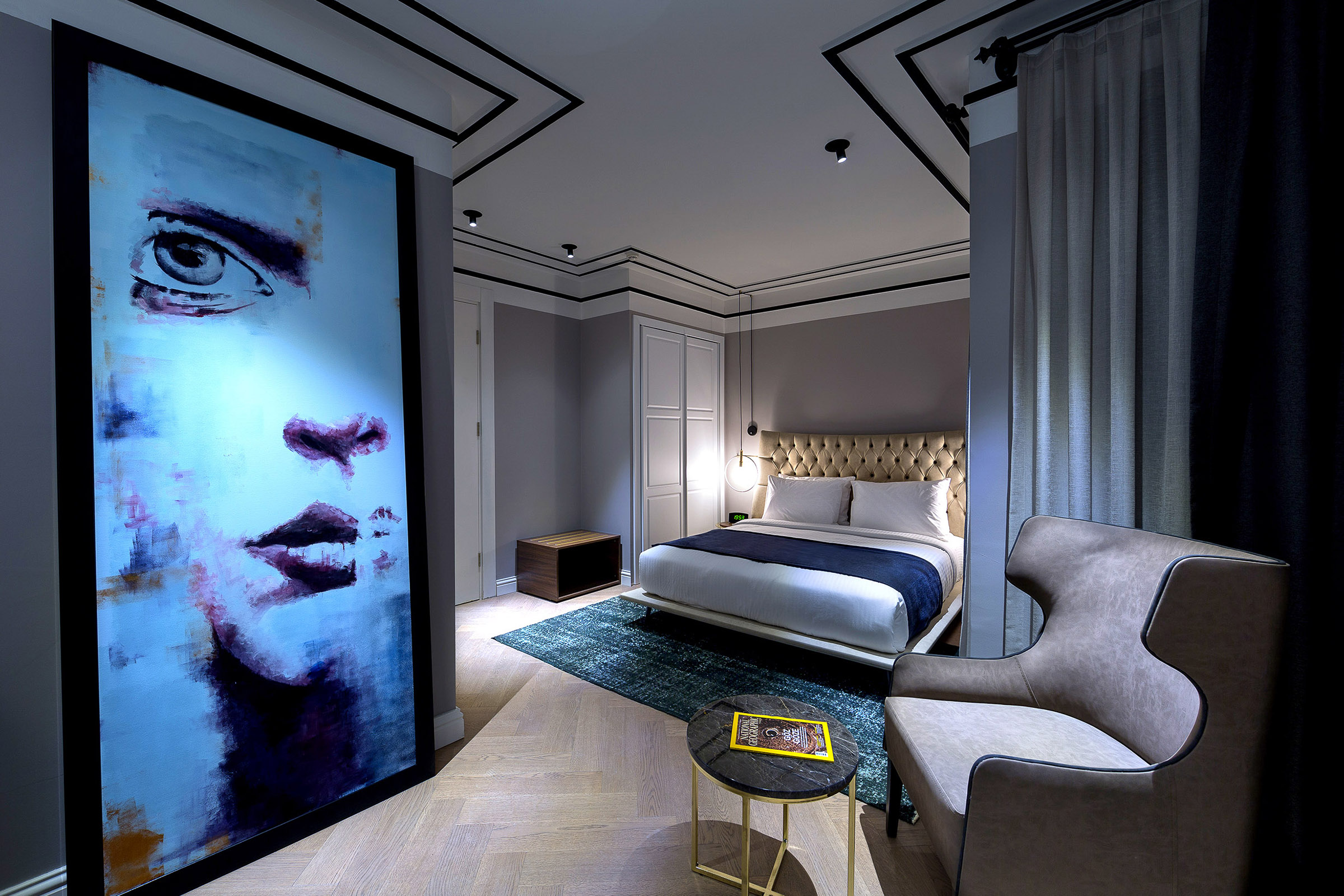 Hagia Sofia Mansions Istanbul
The Hagia Sofia Mansions Istanbul is a stunning 5-star hotel in the heart of the Turkish metropolis. It is located in a building of several 19th-century mansions, just a 2-minute walk from major attractions such as Hagia Sophia and the Sultanahmet Mosque. This upscale, prestigious hotel is an optimal choice for the discerning guest. It is a home for lovers of the finest comfort and service. This noble boutique hotel has 78 rooms and suites, all very individual, with precious furniture and beautiful bathrooms. For a very special stay, the mansion-style villas are highly recommended.
To relax, head to the stunning spa area, the so called Cistern Spa, where you can bathe in Roman walls. Also a highlight is The Sarnic, a historic Roman fine-dining restaurant in a spectacular location in a beautiful cistern.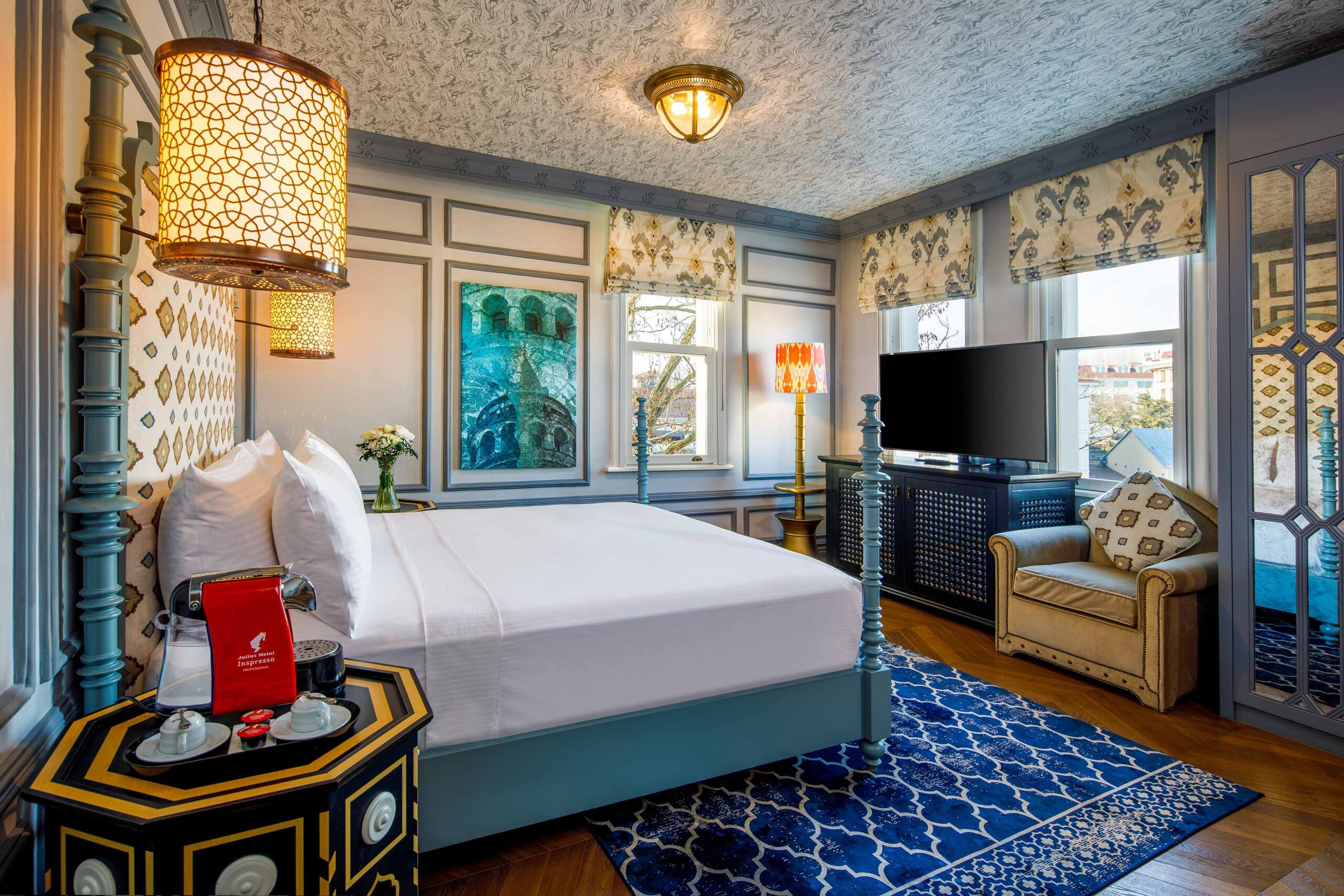 Catch Hotel Sultanahmet
The Catch Hotel Sultanahmet is a fabulously beautiful boutique hotel in Istanbul. It is located in the heart of the city, in close proximity to many significant sites and famous landmarks. Housed in several restored historic buildings from the Ottoman period, this 4-star hotel combines elegance, quality and history with a relaxed atmosphere. In a skillful way, the nostalgic spirit of Istanbul has been preserved in every detail. The 32 rooms, which are located in 8 separate apartment blocks, are also simply feel-good. They score with a wonderfully clear design as well as pleasantly bright colors and the comfortable beds guarantee a restful sleep.
Absolutely delicious and an experience in itself is the rich breakfast at the Catch Hotel. Here you can enjoy a wide selection of fresh and delicious products served in a refined atmosphere. Perfect to start the sightseeing day full of energy and power.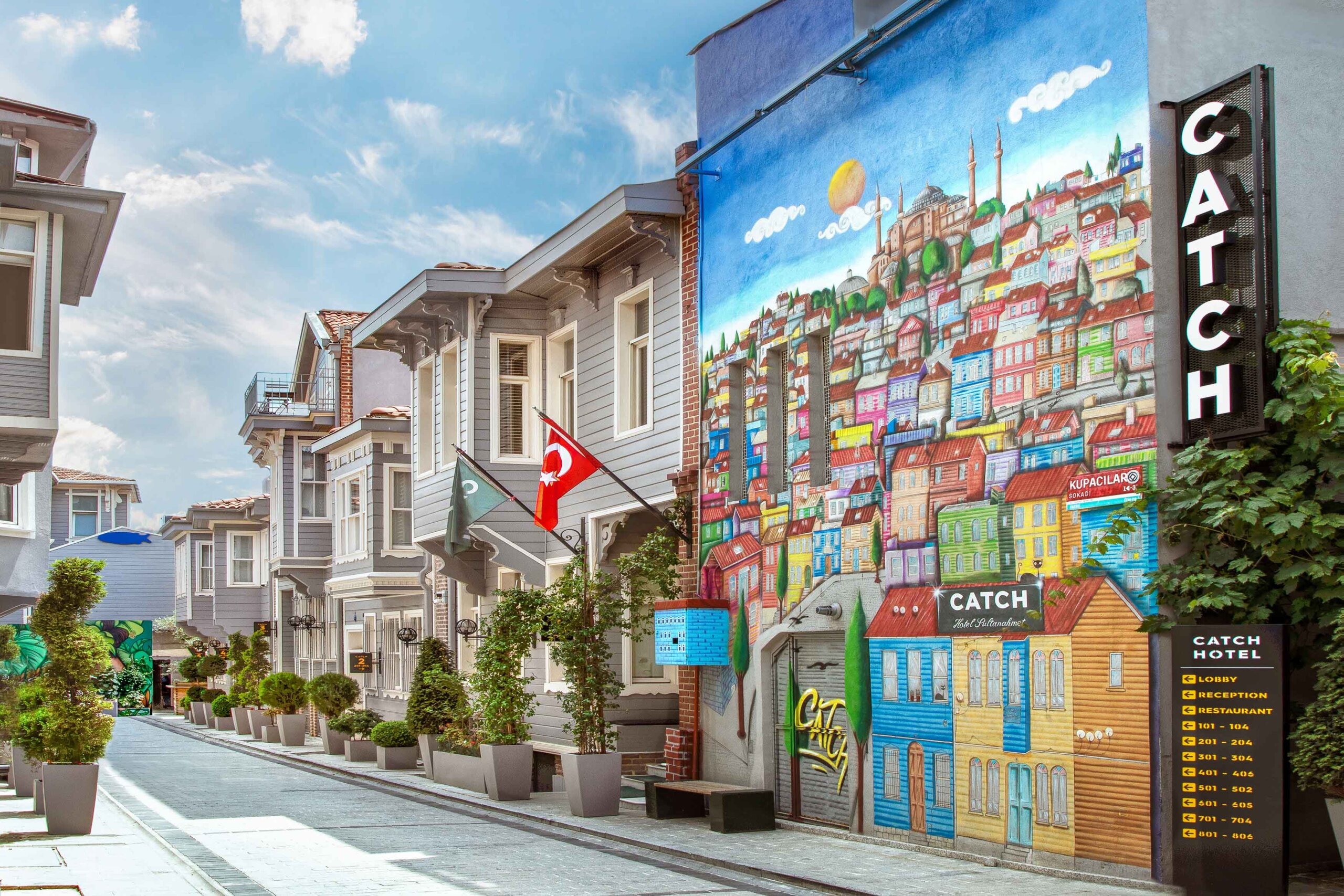 Hotel Poem
The Hotel Poem is a very special boutique hotel in Istanbul. This extremely charming accommodation is dedicated to the theme of "artists and celebrities who visited Istanbul". Writers, composers and painters, from Gerard de Nerval to Tchaikovsky and from Andersen to Ernest Hemingway, each of the guest rooms is named and designed after a famous artist. Moreover, all the accommodation units are set up with great attention to detail and very individual. The furnishings are modern, with some rooms even having a balcony with a beautiful view of the Bosphorus. The extremely delicious breakfast is also ingenious, as well as the perfect price-performance ratio, which makes a stylish trip to Istanbul absolutely affordable.
Hotel Poem is perfectly located in the old city and is a great starting point for sightseeing in Istanbul. It is more specifically situated in the center of Sultanahmet, just a short walk from many famous attractions such as Hagia Sophia, the Blue Mosque and Topkapi Palace.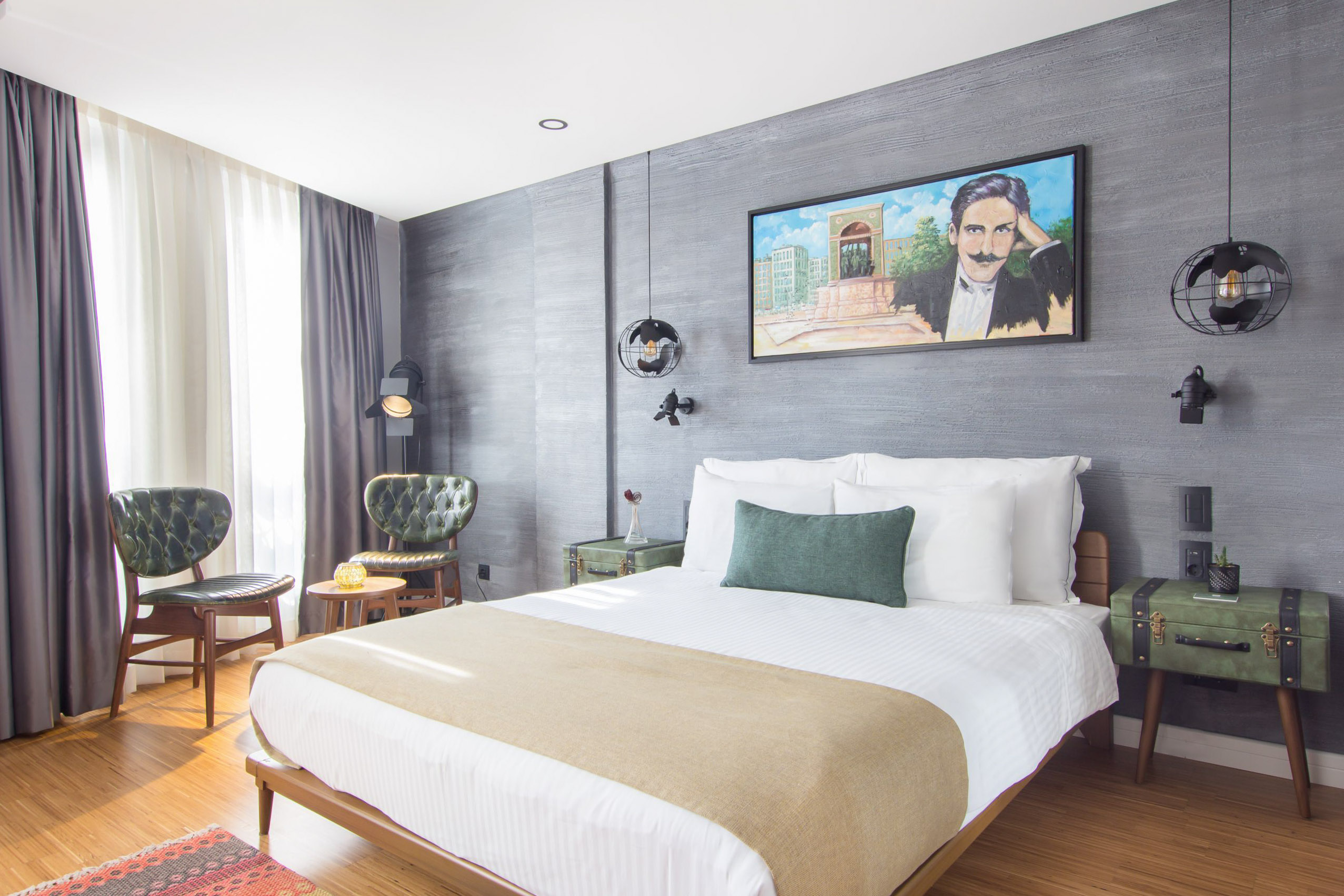 Room Mate Emir
The Room Mate Emir is a fabulous option for a city break, thanks to its wonderful location in the center of Istanbul. This ultra-chic, very trendy boutique hotel is located in a completely renovated building in the modern, hip Beyoğlu district. Guests love the unique design, which provides a sense of luxury and timelessness, and conjures up a true feel-good ambience for a vacation. The 47 rooms are decorated with bright, friendly colors, they are very elegant and with many hip elements. A recommendation is the stunning panoramic suite with terrace. Likewise, the atmosphere in this 4-star hotel is very cozy and charming, because guests should feel at home there.
A highlight is also the wonderful breakfast buffet in the Room Mate Emir. Here you can find everything your heart desires in the morning. Breakfast is even offered from 7:00 to 12:00, so even late risers can start the day in peace. In addition, the hotel has a fitness room and a sauna to relax in.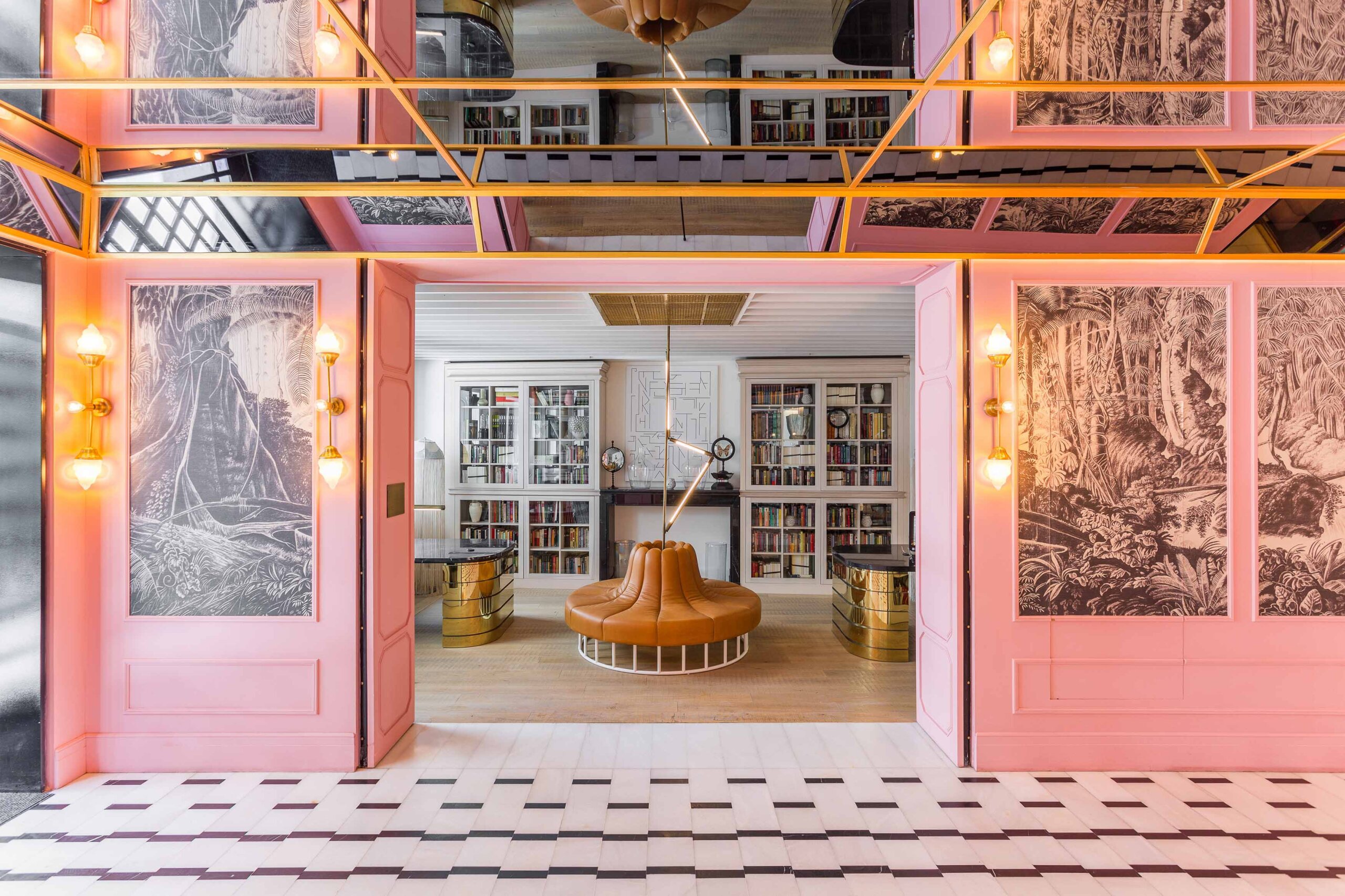 Hotel Miniature – Ottoman Mansion
The Hotel Miniature – Ottoman Mansion is a charming little boutique hotel with a lot of flair. It is located in Sultanahmet, in the historic center of Istanbul. Many of the main sights of the old city, such as Hagia Sophia, the Blue Mosque, Hagia Irene and the Turkish Islamic Art Museum are just a short walk away. Absolutely beautiful is the nearly 150-year-old structure that houses the boutique hotel. It has been lovingly renovated and some historic elements have been preserved. The guest rooms are also in a class of their own. Here, a mixture of grace, history and modernity is captivating. Each room is furnished with carefully selected furniture and exudes a personal touch.
In the morning, an excellent traditional Turkish breakfast is offered with many culinary delights. A real gem is also the restaurant and the terrace on the upper floor, overlooking the Bosphorus. In addition, the boutique hotel serves a leisurely afternoon tea.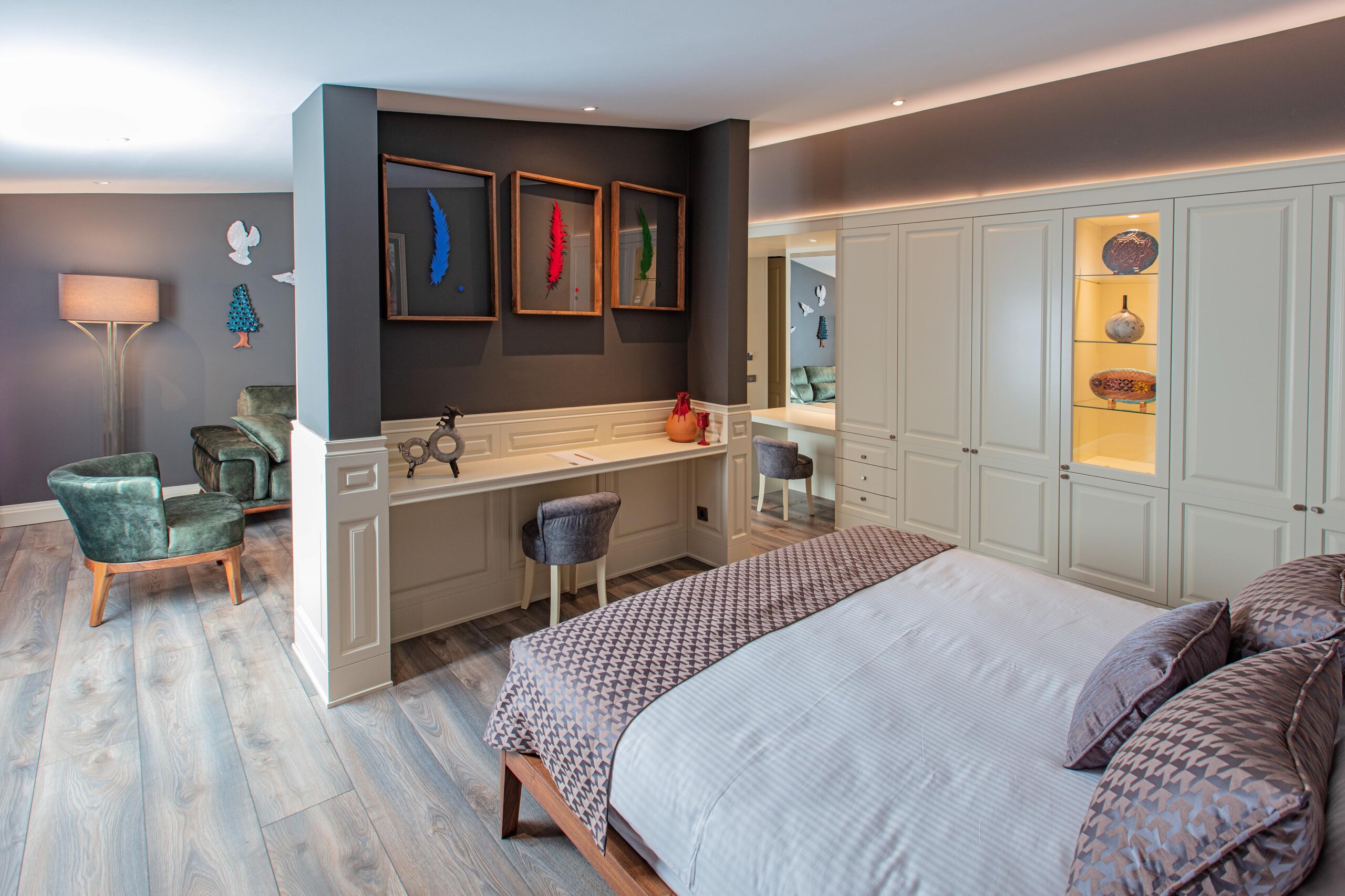 Orientbank Hotel Istanbul
The Orientbank Hotel Istanbul is a true gem of the best boutique hotels in the Turkish metropolis. This 5-star hotel is in a class of its own and a guarantee for a city break of a special kind. Absolutely fascinating is the mix of 1920s style with contemporary design, which gives this hotel that certain something. It impresses with a historic atmosphere, because many elements like the facade, the copper terrace dome, the marble spiral staircase, the railings as well as the wooden entrance doors are still original. The only 36 rooms and suites are very chicly furnished, with a clean design, friendly colors, luxurious bedding and fantastic toiletries.
At the top of the Orientbank boutique hotel is an observation terrace, from which you can enjoy a brilliant view of Istanbul. A wonderful gastronomic experience is also a visit to the Jazz Bar, where you can toast a vacation with excellent wines and delicious cocktails.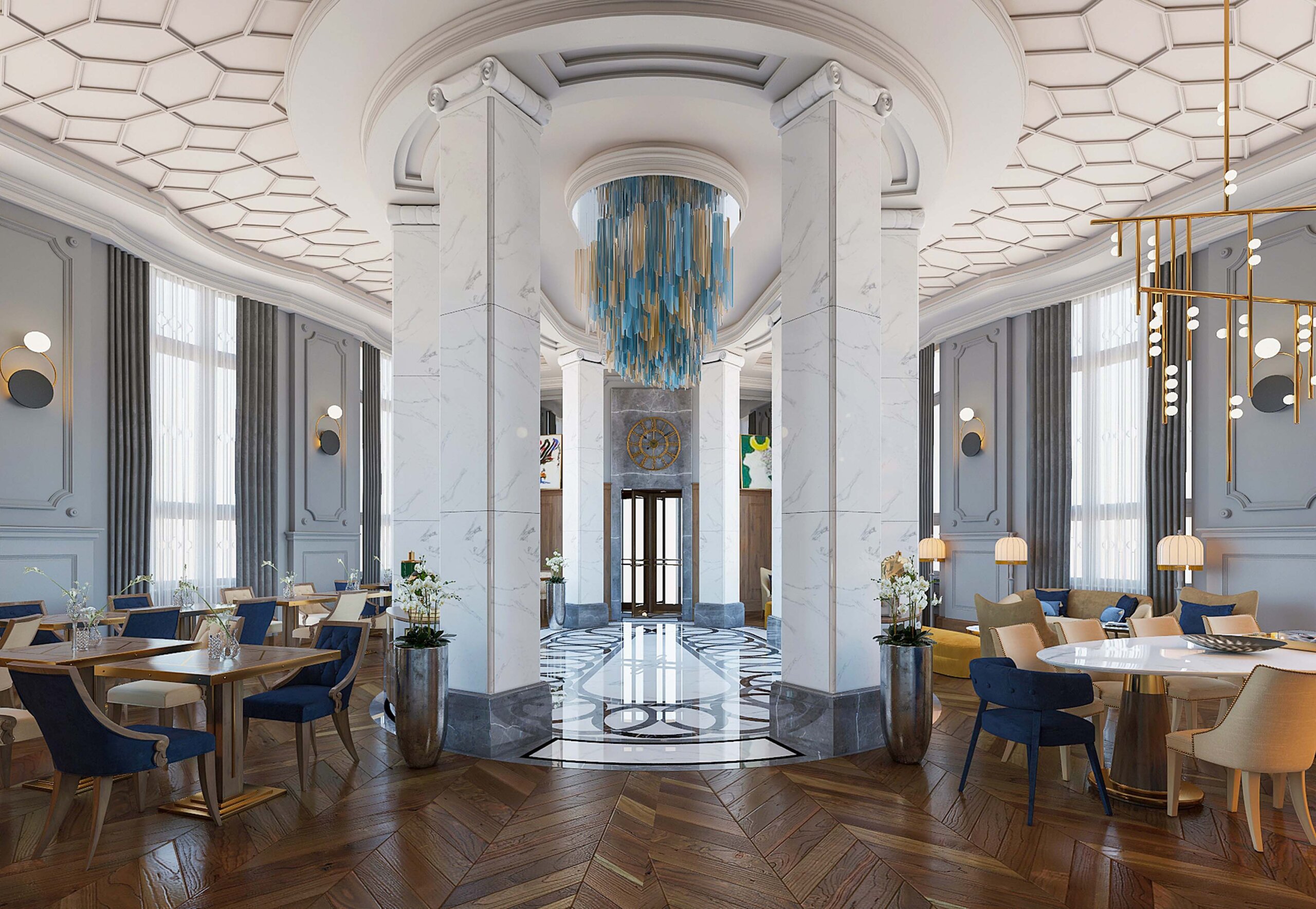 Adahan DeCamondo Pera
The Adahan DeCamondo Pera, Autograph Collection is a fabulous 5-star hotel and an optimal choice for a stay in Istanbul. Housed in the elegant Adahan building, which was built as a city villa by the Camondo family back in 1874, this accommodation today exudes a very special charm. The boutique hotel has 50 guest rooms, including 16 exclusive suites of up to 80 square meters. The interior is very noble, equipped with valuable furniture, high-quality materials and modern technology. One should definitely visit the rooftop restaurant Béatrice with a magnificent 360° view over the magical metropolis. Here, traditional Anatolian cuisine is combined with modern style.
This fascinating boutique hotel is perfectly located in the Beyoglu district, close to many major attractions, museums, and shopping streets. It also has fabulous access to the city's public transportation including metro, bus and boat stations.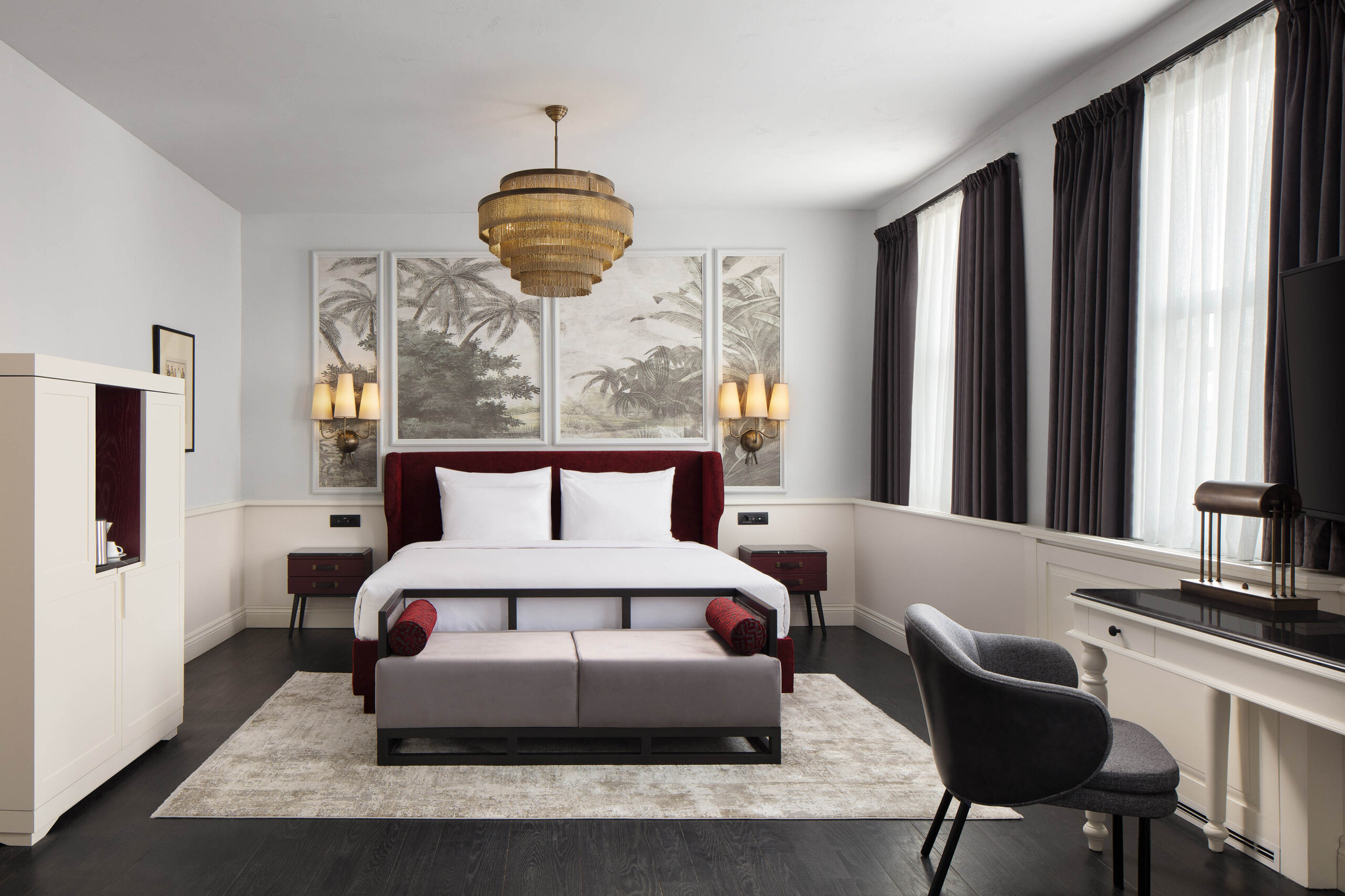 ---
More about Boutique Hotels:
---
Disclosure: Some of the links below are affiliate links. Meaning that if you click on certain links, and then subsequently purchase a product, I will receive a small commission at no extra cost to you.
---