Top 12 UNIQUE Boutique Hotels in Hamburg
The many beautiful design and boutique hotels in Hamburg are sure to make your city break a unique experience. These hip accommodations score with a lot of attention to detail, stylish furnishings, a touch of luxury and above all an incomparable atmosphere away from the boring mainstream. Perfect if you want to make your city trip to Hamburg a stylish adventure. But not only that! Many of these first-class hotels are located in prime locations in the city center, or not far from downtown, making them an ideal base for sightseeing and shopping. But what are the most beautiful boutique hotels in Hamburg, what are the insider tips and which chic design hotels are suitable for a stay of a very special kind?
In this guide you will find our recommendations for the best design hotels and boutique hotels in Hamburg. We show you amazing pictures and also give you plenty of tips and info that will definitely help you choose the perfect hotel.
Tortue Hamburg
The Tortue Hamburg is one of the most stunning design hotels in the city. It is located directly in the city center of Hamburg, not far from the shopping mile "Neuer Wall" and the Jungfernsteig. Really cool is the mix of Hamburg's shipping tradition and the city's French past. The motto here is: more beautiful than fantasy. And really, the overall concept of this absolutely charming 4-star hotel is outstanding. Here you experience an incomparable style created by international designers, there are three really chic restaurants, four bars with a sensational selection of cocktails and even a digital creative workshop with co-working space is available for working in a cozy ambience.
The 128 rooms, suites, and apartments for longer stays are also furnished to a high standard and absolutely stylish. Guests love the comfortable box-spring beds that guarantee restful sleep. Truly terrific, on top of all that, is the wonderful à la carte breakfast served in the morning in the brasserie.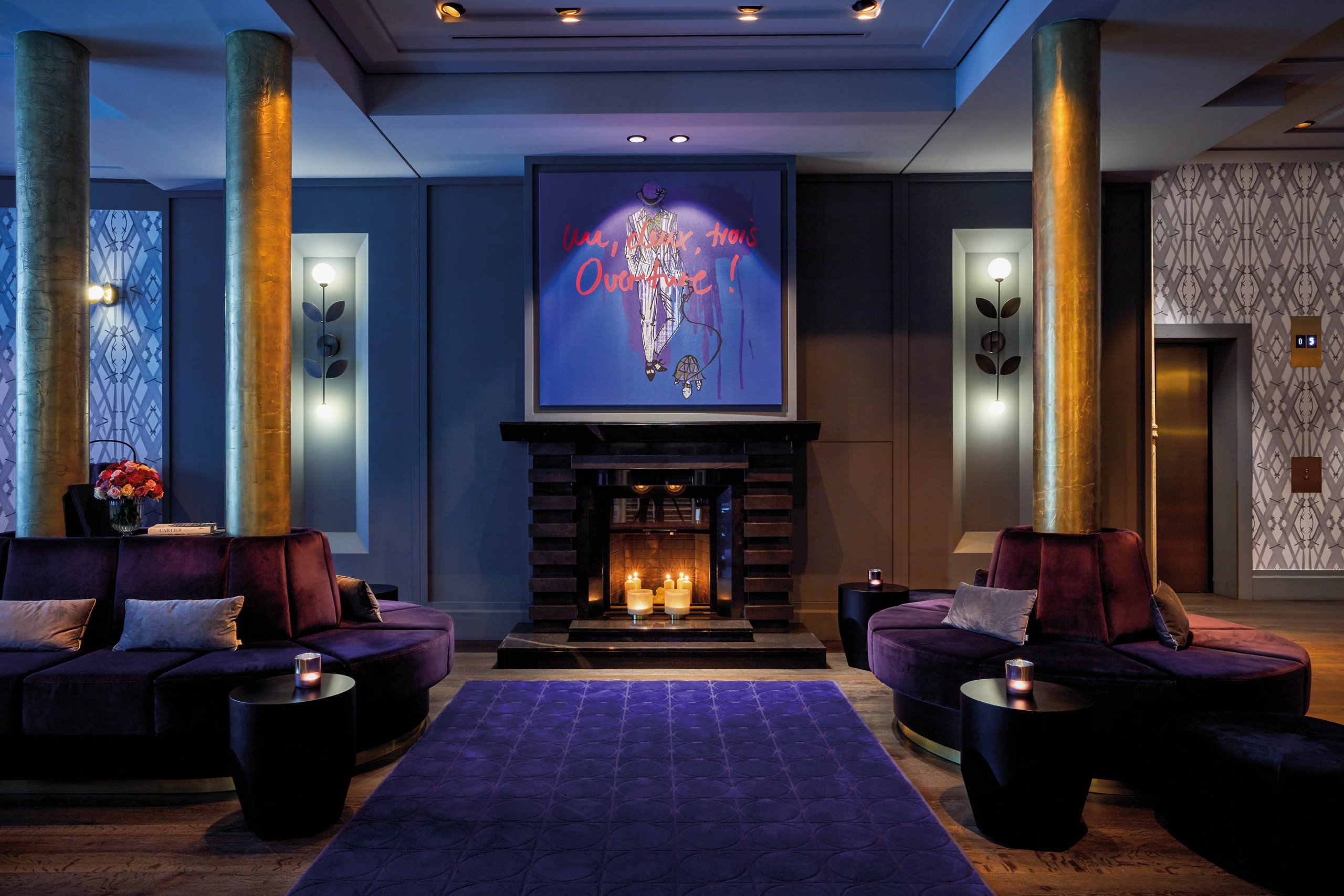 Landhaus Flottbek Boutique Hotel
The Landhaus Flottbek is a particularly lovely boutique hotel in Hamburg. This charming 4-star hotel is located in a quaint country house with gorgeous heritage character. A harmonious ambience awaits you from the moment you arrive, where 200-year-old ceiling beams, rustic oak floorboards, and the open fireplace in the Hygge restaurant conjure up a wonderfully luxurious, homey feel-good atmosphere. The only 26 rooms are also a dream. These score with a very individual touch, clear design, high-quality materials and the best comfort. For a very special stay, the suites in beach house style are recommended, which also have a terrace as well as a light-flooded winter garden.
The Boutique Hotel Landhaus Flottbek is also a true oasis of tranquility. It is located in the west of Hamburg, in a lovely neighborhood surrounded by green parks and magnificent houses. The Elbe River is also not far away. You can reach the city center in no time by city train.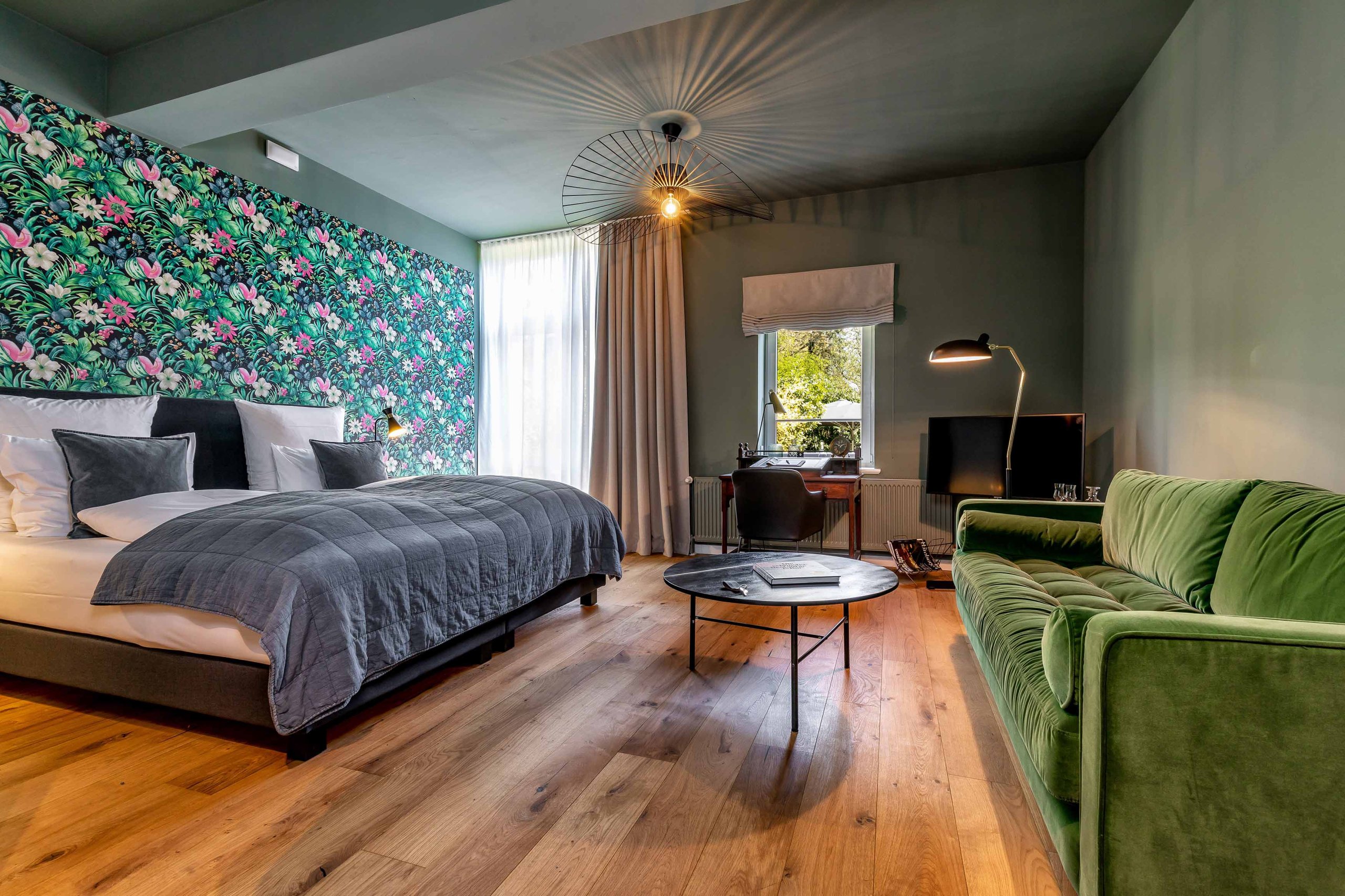 25hours Hotel Altes Hafenamt
The 25hours Hotel Altes Hafenamt is definitely one of the best boutique hotels in Hamburg. It's located in a landmarked building in HafenCity, just a 5-minute walk from the famous Speicherstadt. Really chic is the contemporary design, which harmonizes perfectly with the industrial charm and modern elements. Rooms come in medium, large, and extra-large, each individually designed with pizzazz by Augsburg-based design team Dreimeta. Plus, numerous little surprises await you at the hotel! There are sleek bicycles available for rent, the minibar is free, you can read in the Mare Schmökerstube and there is also the harbor sauna of the neighboring 25hours Hafencity open for guests.
The NENI Hamburg restaurant is also worth a try. Here you can enjoy Eastern Mediterranean cuisine in a cozy setting. An apéritif or a nightcap is best enjoyed in the adjacent Boilerman Bar, where excellent cocktails are also available.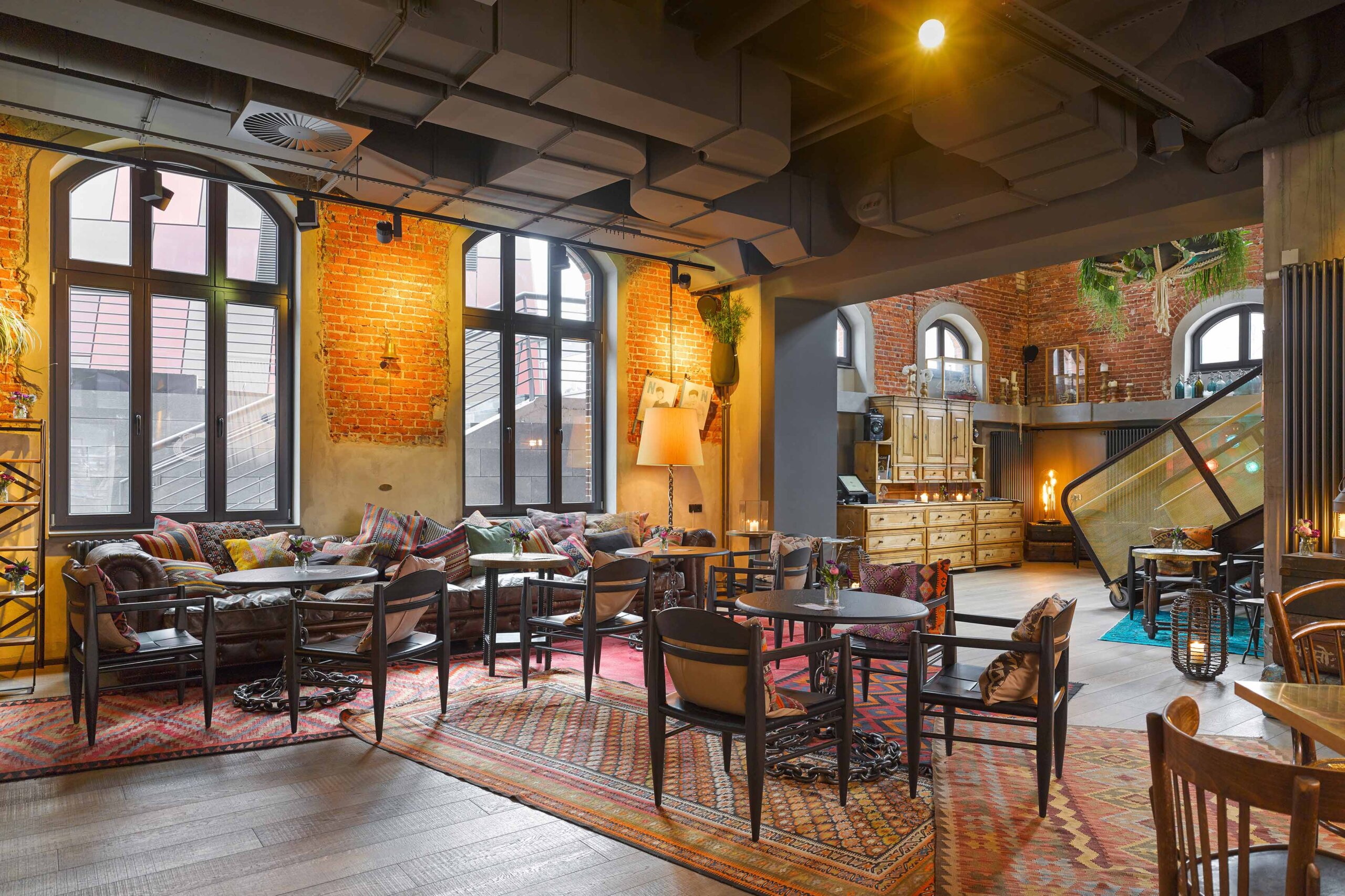 Sir Nikolai Hotel
The Sir Nikolai Hotel is an extremely charming boutique hotel in Hamburg and a true oasis in the middle of the city jungle. This wonderfully pretty accommodation is located in a listed building of a former Kontorhaus, and the location directly in Hamburg's old town on the beautiful Nikolaifleet with a view of the canal is also unbeatable. The 94 rooms and suites are really tastefully decorated, with elegant lighting and bespoke furniture. You'll also find a curated selection of books by Hamburg writers in every guest room! Moreover, the fine Sir bedding is fantastic, promising a wonderful night's rest.
A delicious breakfast and exquisite coffee can be enjoyed in the morning in the chic atrium, perfect if you want to start your sightseeing day invigorated. The small wellness area THE SPA is also stunning, with a relaxation pool, Finnish sauna and steam bath.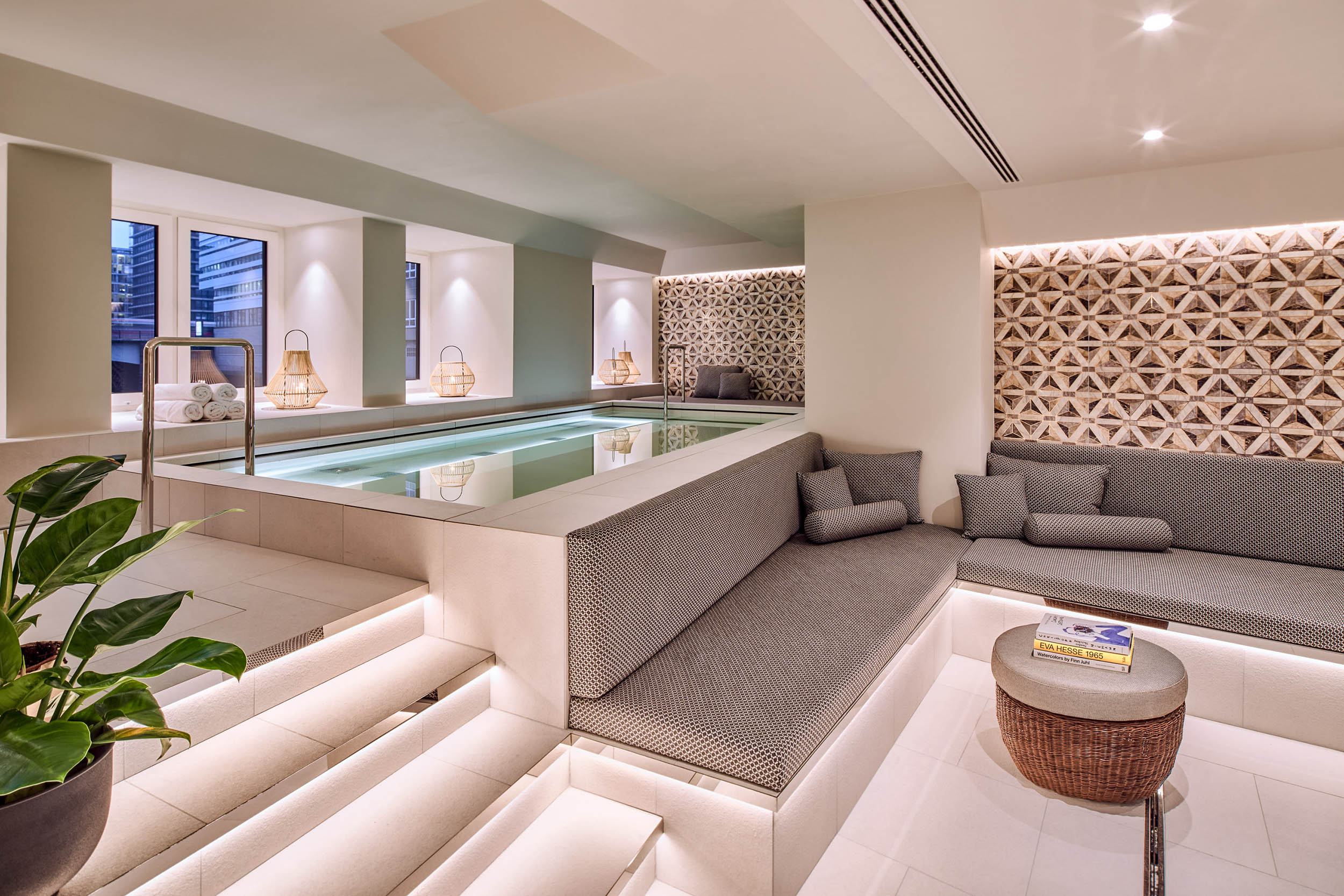 25hours Hotel Hamburg HafenCity
The 25hours Hotel HafenCity is a terrific choice for a stylish stay in Hamburg. This uber-chic design hotel is centrally located in Hafencity, close to many famous sights, and the Old Town is also a short walk away. The hip 4-star hotel has 170 chic rooms, with a choice of Medium to Extra Large. A good idea for a friend's trip are the guest rooms with bunk beds. The decor is stylish, but cozy and practical at the same time. Another treat is the harbor sauna on the 6th floor, which is perfect for relaxing after an action-packed day of sightseeing. If you love shopping, you should definitely take a look at the in-house mare kiosk.
Guests can indulge in culinary delights at the Heimat restaurant, which serves up delicious favorites from the region. Another ingenious feature is that you can rent bicycles at the hotel. With the hotel's own bike map, you can easily explore the most beautiful spots in Hamburg.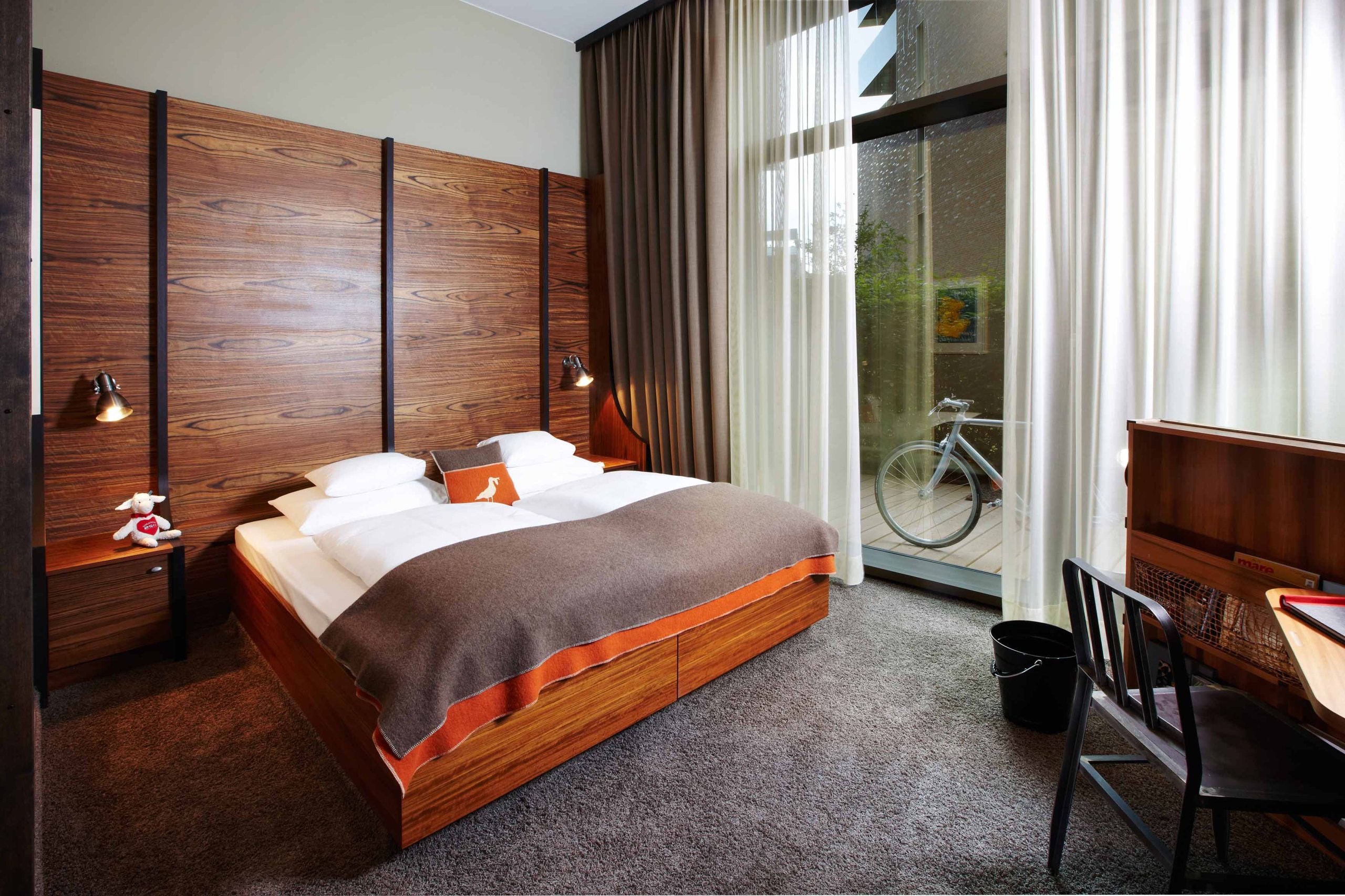 Motel One Hamburg-Fleetinsel
The Motel One Hamburg-Fleetinsel hotel is a chic and affordable option for a stay in Hamburg. Here, the price-performance ratio scores with the best comfort. This wonderful design hotel is located in the heart of the Hanseatic city, making it a good starting point for sightseeing tours. Whether Landungsbrücken, Jungfernstieg or HafenCity, from here you can explore the most beautiful sights of the city center on foot. In addition, the hotel has a cheap bike rental. In this cool accommodation, everything is under the sign of the maritime, which also characterizes the cityscape and atmosphere of Hamburg. The design is dedicated to harbor life, while the ambience is casual and very cozy.
The healthy breakfast buffet is also excellent, with plenty of organic products, vegetarian as well as vegan options, and fabulous fair-trade coffee to keep guests raving. There is definitely something delicious for everyone here! Another gem is the terrace, from which you can enjoy a magnificent view of the canal.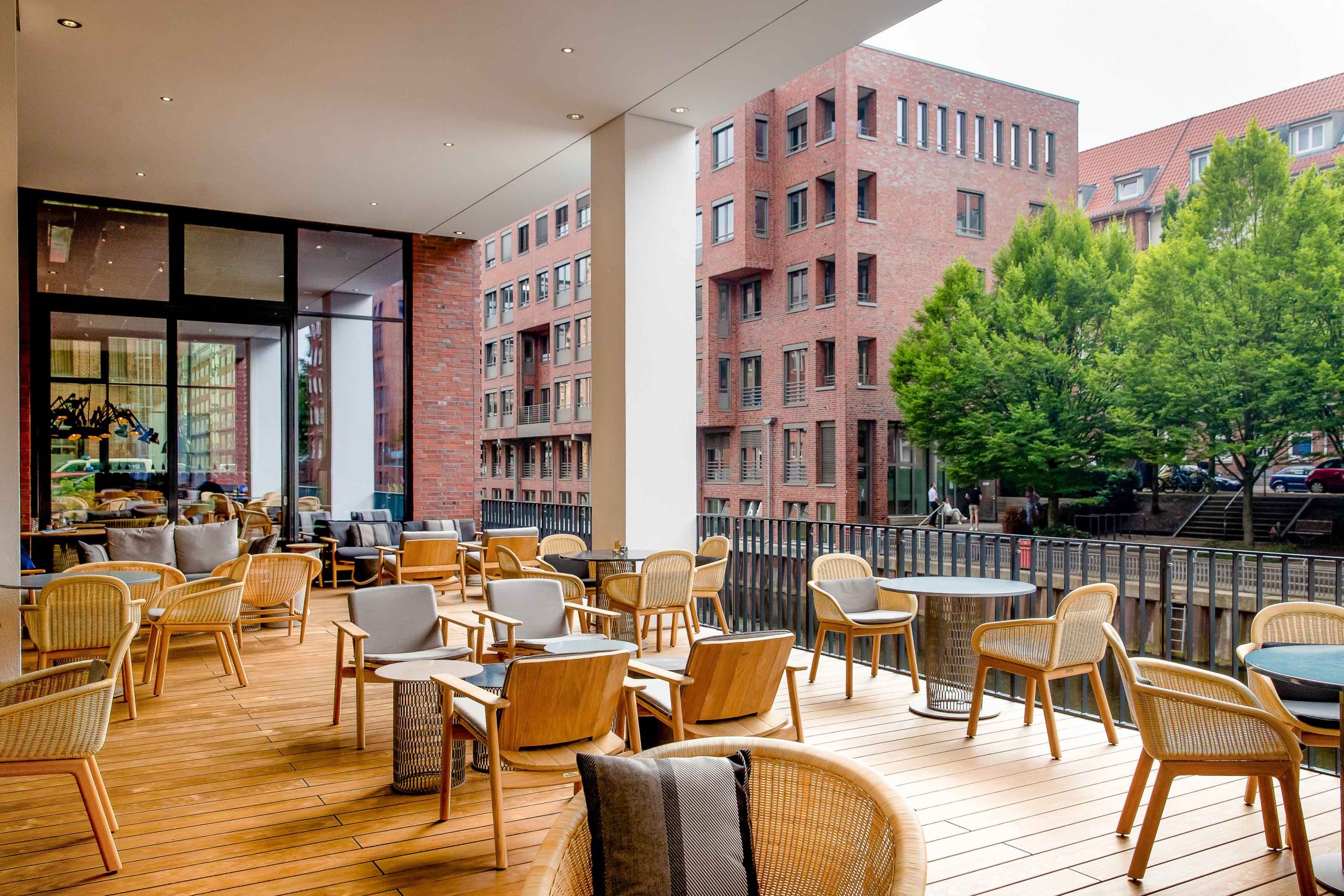 The Fontenay
The Fontenay is the perfect choice for an exceptional city trip to Hamburg. This luxurious design hotel scores with a wonderful location in a green park on the banks of the Alster River, and the city center's sights are also within walking distance of the hotel. Opened only in 2018, this elegant accommodation is truly cutting-edge and combines nature with impressive architecture and urban lifestyle to boot. The rooms and suites have a very personal touch, are flooded with light, and delight with high ceilings and warm colors. The furnishings are absolutely inviting and the many wooden elements conjure up a luxurious touch. Culinary delights are served in the gourmet Lakeside restaurant, the Parkview restaurant and the innovative Fontenay Bar.
Absolutely terrific and perfect for relaxing after a day of sightseeing is the hotel's own 1,000 m² wellness area. This is located directly on the roof and scores not only with a magnificent view, but also with a chic indoor and outdoor pool.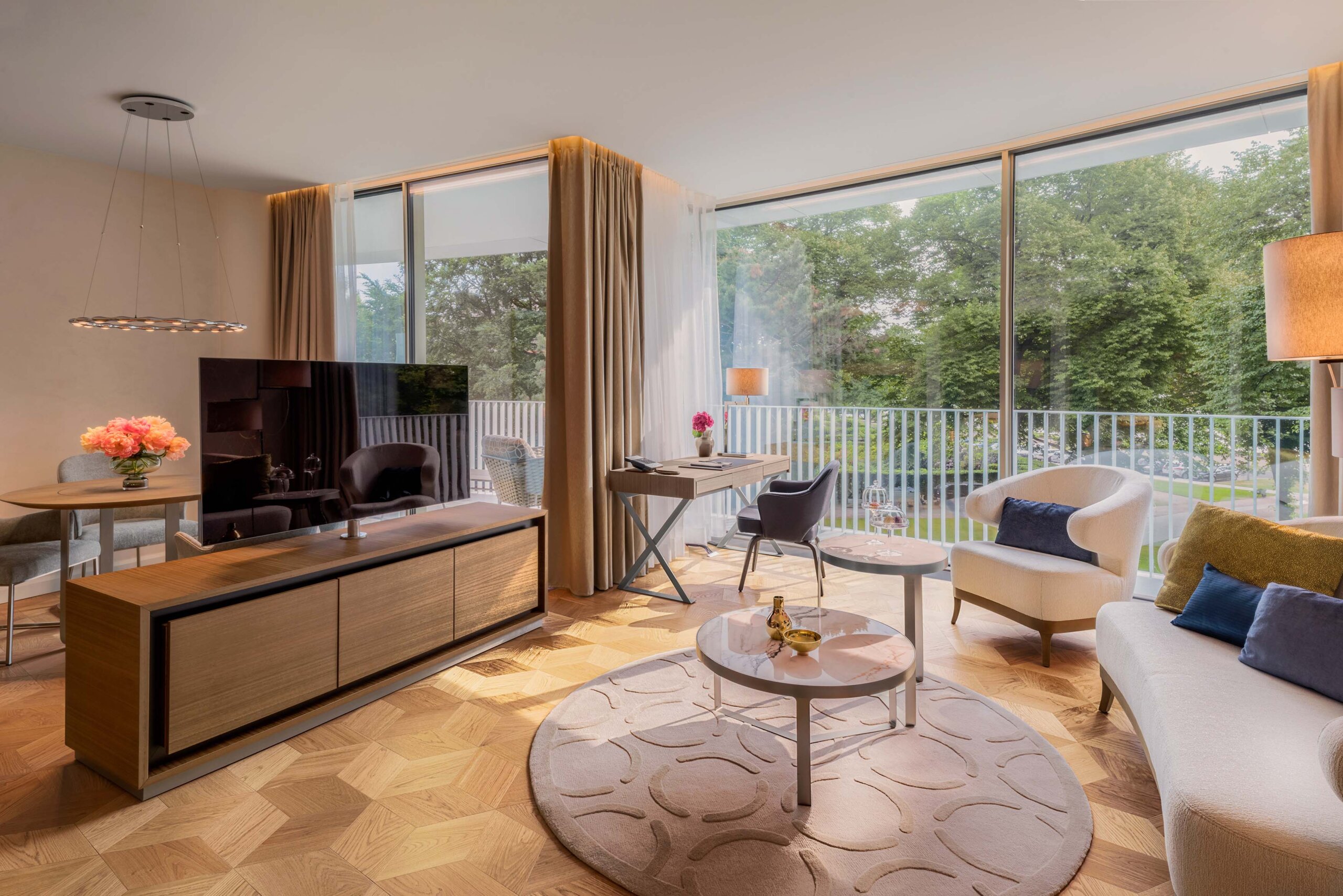 HENRI Hotel Hamburg Downtown
The HENRI Hotel Hamburg Downtown is one of the hippest boutique hotels in Hamburg. It is located in a modernized Kontorhaus made of typical Hanseatic brick and is also in a perfect sightseeing location, not far from the Chilehaus, the Speicherstadt and the Elbe River. The main aim is that guests should enjoy a home away from home. This is ensured by a really nice midcentury design and an ingenious mix of lived-in hospitality, Hamburg's spirit of life and cosmopolitan ambience. Also really charming are the many vintage elements that take you on a kind of time travel back to the 50s and 60s. A cool feature moreover is the sauna area and the gym Mukibude for working out.
The lovely 4-star boutique hotel has 65 tasteful rooms and suites, and you can also book studios with a small kitchen. The furnishings are absolutely high-end, with handmade furniture and real wooden floors. Here you live really stylish, but at the same time practical and comfortable.
Superbude Hotel Altona
The Superbude Altona is a mega cool combination of a chic hotel and a fancy hostel vibe. This motley design hotel is a terrific choice for a budget yet stylish city break to Hamburg. But it's not just the good price, the quiet location just outside the city center is great too, although you can reach the center in no time by S-Bahn. For a stay, you can choose from a wide variety of categories in different sizes, with each of the 126 "Buden" being absolutely hip and scoring with comfortable beds. The rooftop terrace on the 4th floor is also really cool, inviting guests to relax, as is the in-house second-hand store, where you can store for original souvenirs.
A real highlight is also the delicious breakfast at Superbude Altona. Guests love the healthy, seasonal and sustainable buffet, which is sure to satisfy any craving. Attention is also paid to regional dishes, little to no packaging waste is produced and a lot of emphasis is placed on BIO products.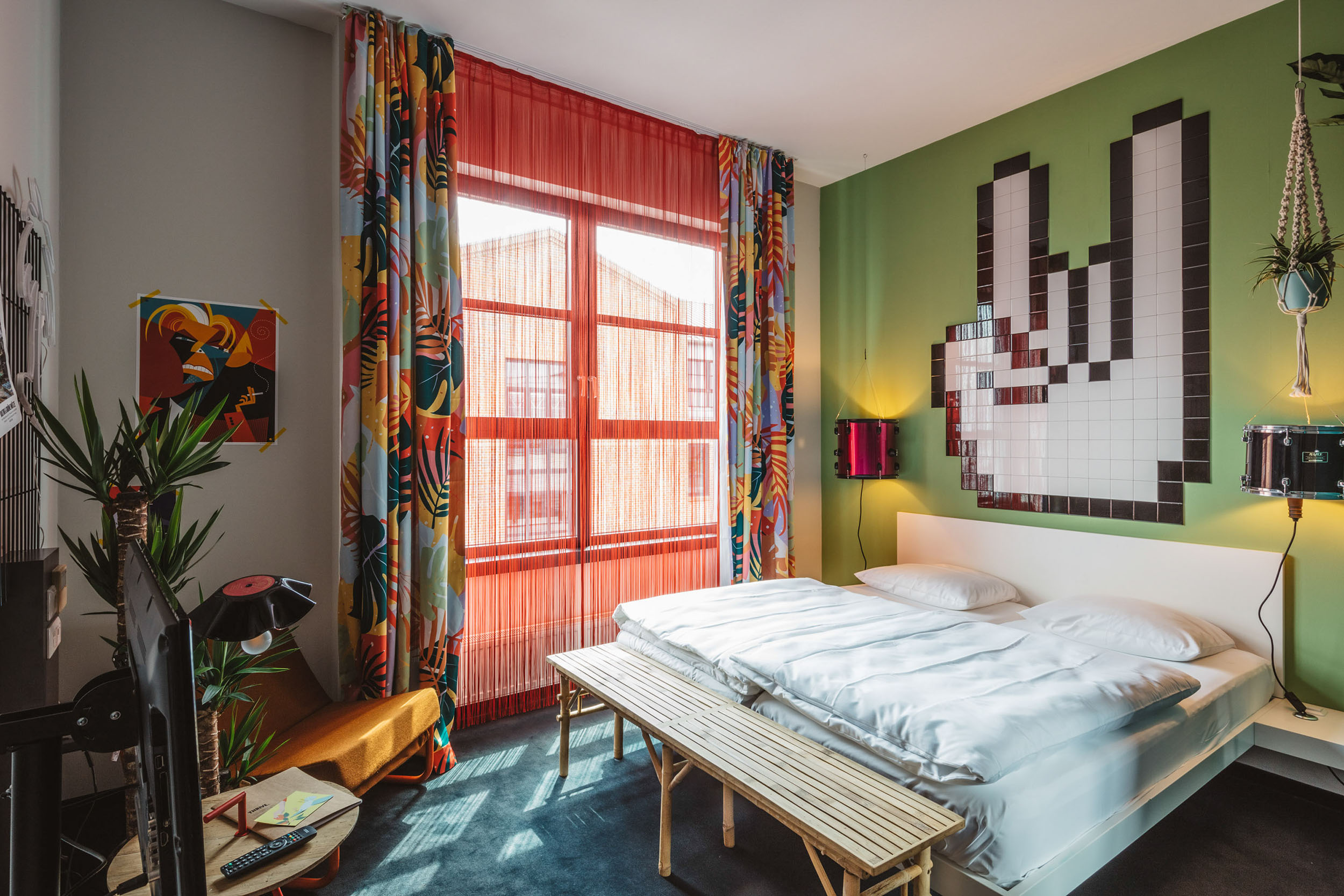 Gastwerk Hotel Hamburg
The Gastwerk Hotel is definitely one of the coolest design hotels in Hamburg, as this chic accommodation is truly unique. The imposing location in a former gasworks is really ingenious, where red brick walls, high mullioned windows and dark brown wooden floors conjure up a wonderful nostalgic charm. The typical hotel design has been consistently dispensed with. Here, stylish factory-style architecture meets loft feel and hospitality at its finest. Moreover, the rooms and suites in the Gastwerk are stunning. Guests choose between 6 loft categories, from small to XXL, with each of the light-flooded guest rooms scoring with a breathtaking sense of space, warm colors and fine materials.
Also for the culinary well-being is provided! In the restaurant Mangold and on the outdoor terrace you can enjoy international cuisine. The bright atrium bar invites you to linger over regional beers and fine wines, and the Bar Mangold is also worth a try.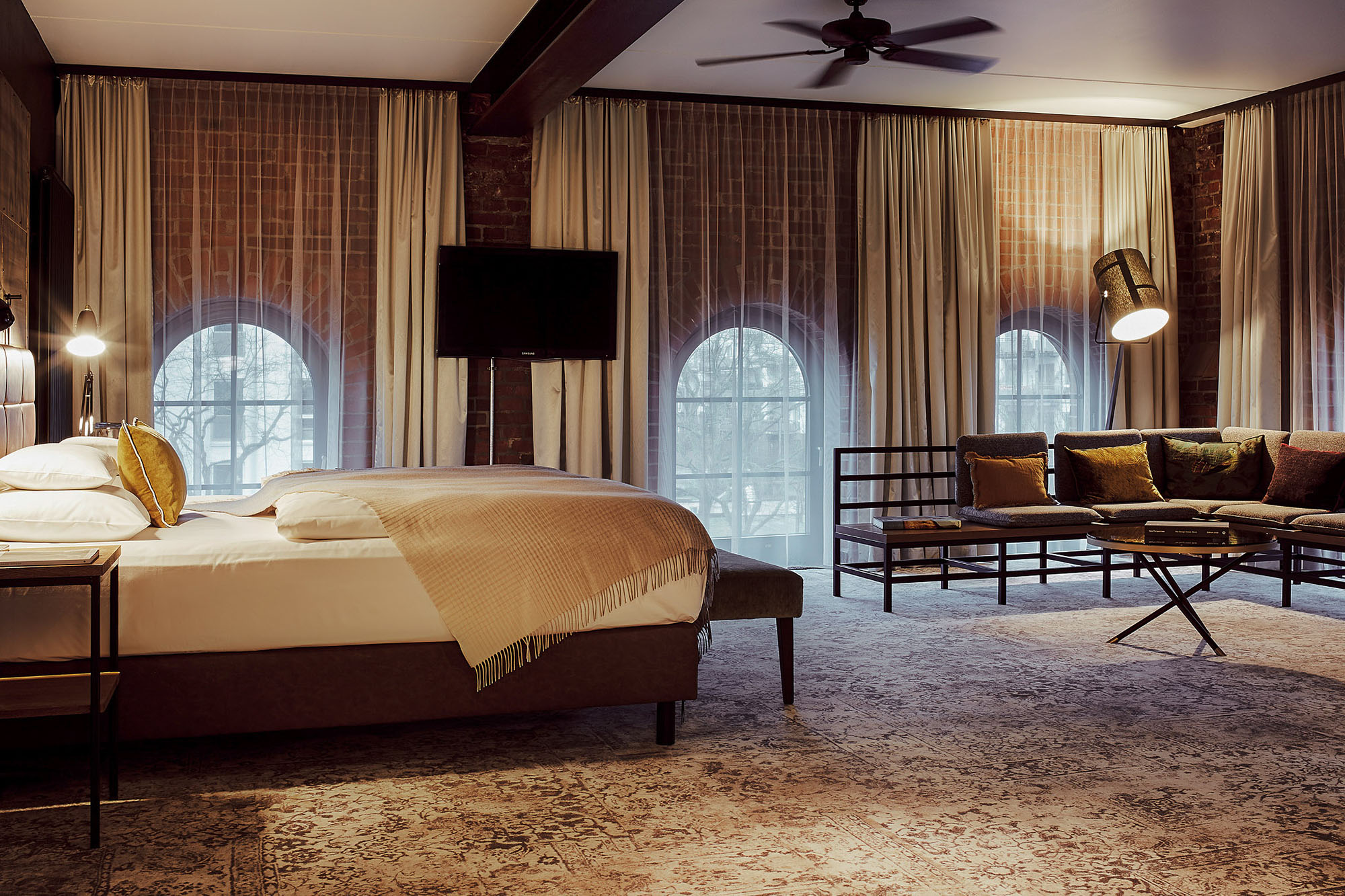 PIERDREI Hotel HafenCity Hamburg
The PIERDREI HafenCity Hamburg is a terrific choice for a stay in Hamburg. Whether couples, single traveler, family with children, or business traveler, everyone will find their personal city happiness in this unique design hotel. Perfect moreover is the prime location in Hamburg's HafenCity district, from where you can explore some of Hamburg's most beautiful sights on foot. But that's not all! In this stylish hotel, the focus is above all on the experience. Stage, cinema, a "RACKER ROOM" for the kids, roof garden to relax, breakfast to fall in love with and the bike rental DREICYCLE, all this and many more offers the hotel PIERDREI under one roof.
Really charming are of course also the guest rooms, which are bookable in the most different sizes. A highlight is also the Camping-City, a cute camping site directly in the hotel. Here you can stay in chic retro caravans, right in the heart of the city.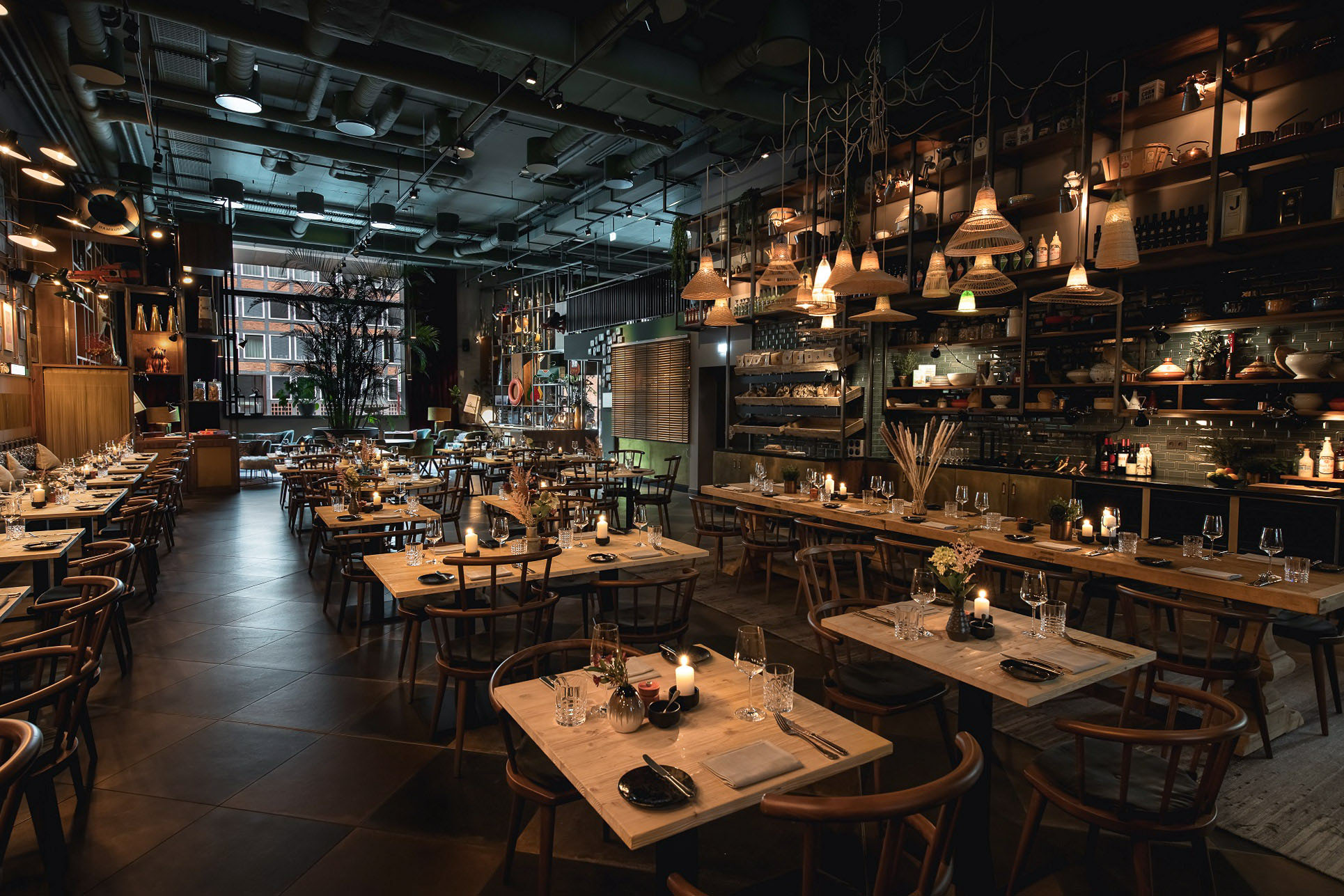 ---
More about Boutique Hotels:
---
Disclosure: Some of the links below are affiliate links. Meaning that if you click on certain links, and then subsequently purchase a product, I will receive a small commission at no extra cost to you.
---