Best Cities to Travel as a Couple! (2023)
A city break is a great way to travel as a couple and enjoy not only a new city but also interesting cultures, impressive attractions, cool events, and fantastic gastronomy. In addition, most metropolises offer really romantic things to do that make your couple trip a very special thing. You are planning a short city trip with your partner, but don't know exactly where to go and what kind of destination is the right for you? No worries, we show you some lovely inspirations for the best cities to travel to as a couple!
In this travel guide, we'll show you the best cities for a romantic city break! In addition, there are valuable tips and information that are guaranteed to help you plan your perfect journey.
Amsterdam
One of the best ideas for traveling as a couple and also a highlight of any trip is, definitely, Amsterdam! This city is really mind-opened and many visit the city because of the famous cannabis culture. But there are many other breathtaking things to do in Amsterdam. For example, the city has more than 40 museums to offer. That's the highest museum density in the world! But there are also many romantic things to do in Amsterdam. Couples love to explore Amsterdam on foot or also by cycling! On your way, there are so many beautiful canals and bridges, where traditional Dutch houses create a unique atmosphere! Moreover, there are some stunning boutique hotels in Amsterdam!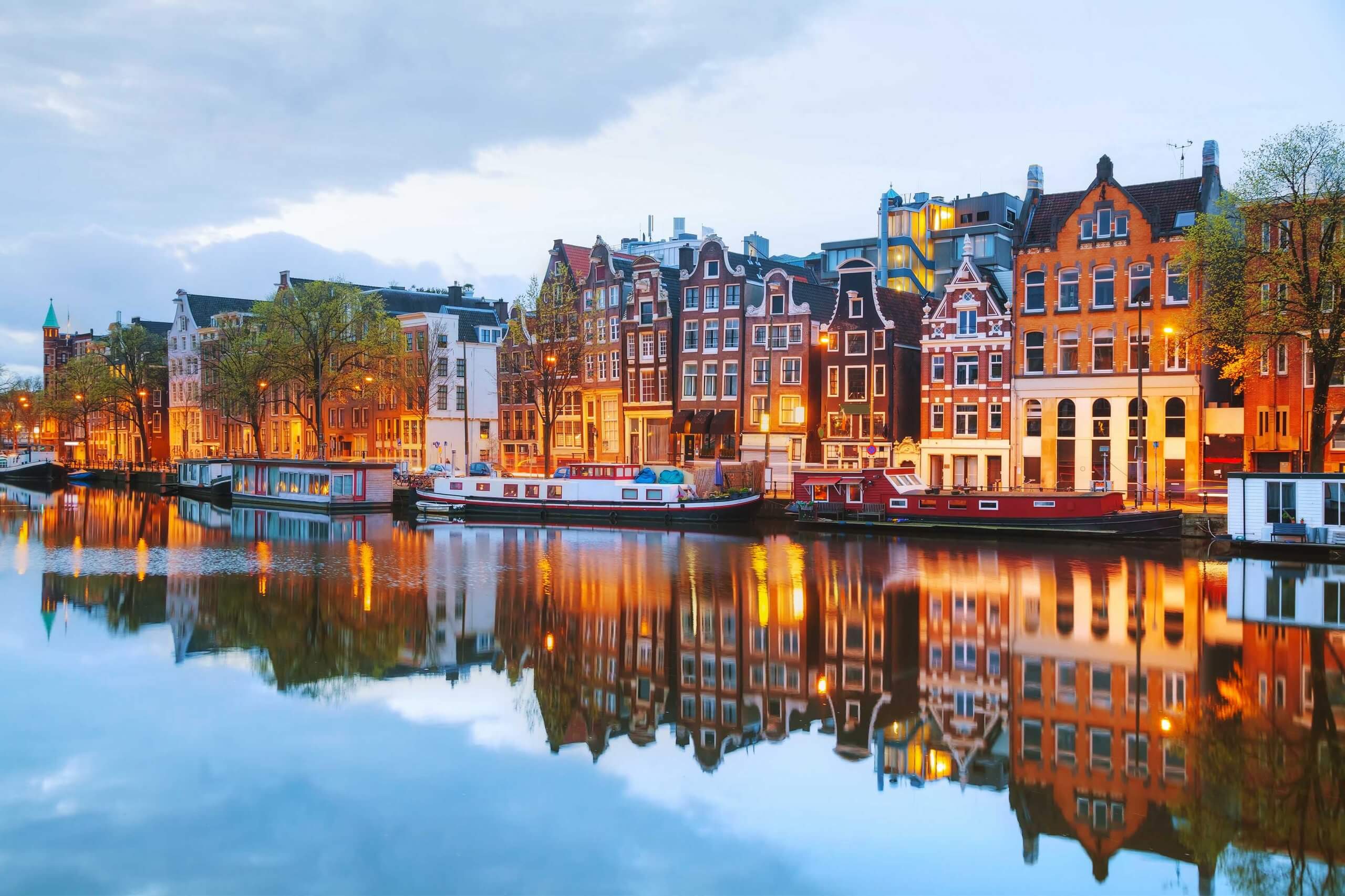 Prague
Honestly, Prague is one of our favorite cities in Europe and definitely one of the best cities for couples. Here you can expect a fabulous mix of culture, vibrant life and excellent food. Not to be missed are the Prague Castle, the Charles Bridge with its romantic view, and the Old Town Square with the Astronomical Clock. Also really cool are the funny statues in Prague! Like the crawling baby statues or the statue of two men peeing.
Probably one of the most beautiful places for couples is the Charles Bridge Tower, from which you can experience a breathtaking view of Prague's. Also really worth seeing is the John Lennon Wall, a fine example of Prague's vibrant art scene!
Tip: Many couples visit this city in summer, but Prague in winter is actually also a real highlight!
Venice
Probably one of the most popular cities for a city break for couples and a famous honeymoon destination is definitely the romantic city of Venice in Italy. Famous is especially its unique location in a lagoon, which makes the car-free city center so unique. The old town is spread over more than 100 islets, separated by countless small canals and connected by many more bridges. There are so many beautiful views of Venice, so it's worth spending there some days. Venice's most important attractions include the famous St. Mark's Square with the Basilica of San Marco, the Doge's Palace and the Bell Tower, the Bridge of Sighs, the Grand Canal and not to forget the Rialto Bridge.
Tip: For more, check out this outstanding guide about the hidden gems in Venice!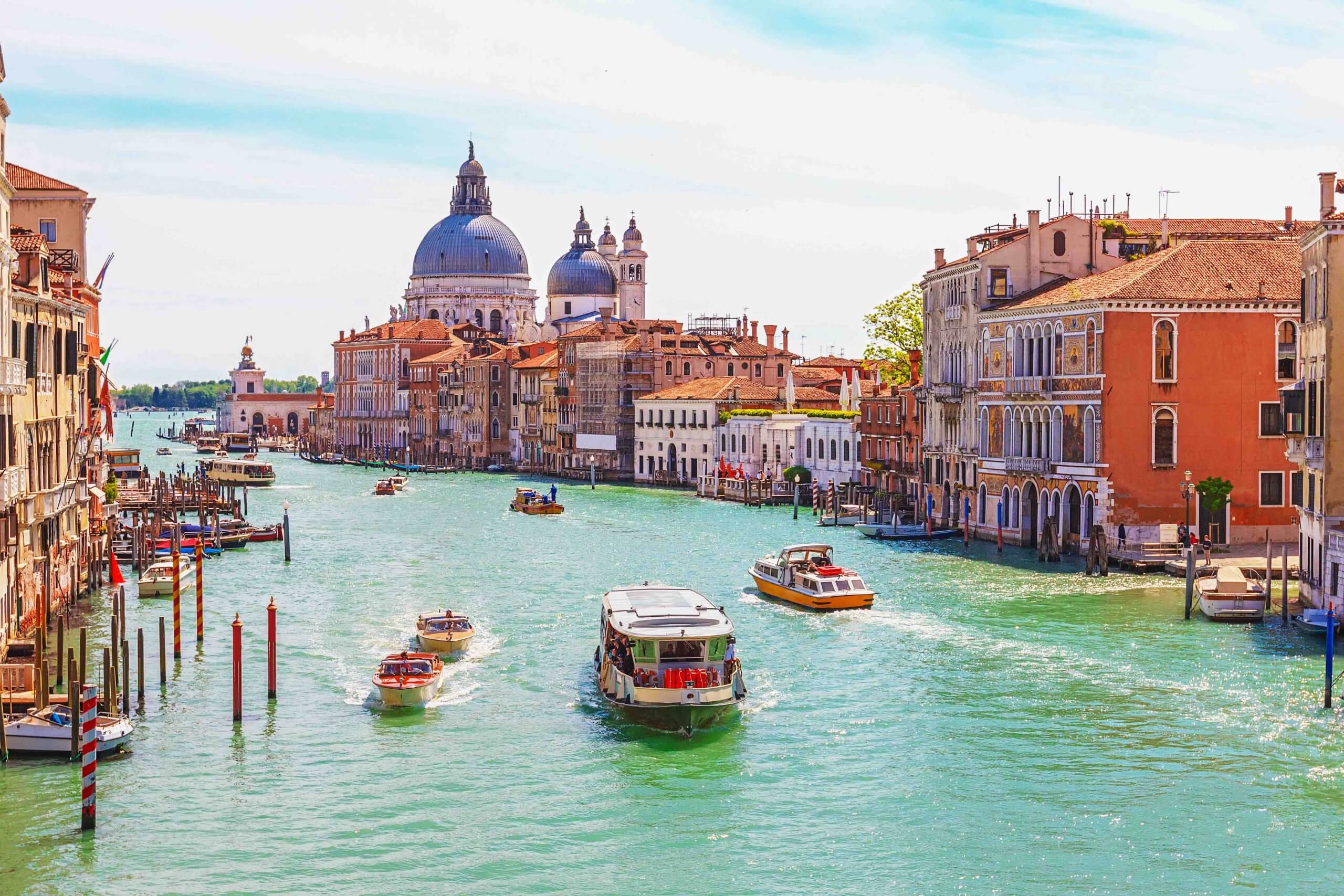 New York
A city trip to New York is high up on any couple's bucket list! The vibrant metropolis located on the east coast of the USA amazes with a wide range of amazing things to do. Additionally, there are so many interesting neighborhoods like Lower Manhattan, Bronx, Harlem, or Brooklyn to explore. New York, the city that never sleeps, is offering so many fun activities but also romantic things that you can do as a couple. Having a romantic dinner on a Skyscraper, having a walk at Central Park, taking pictures at Times Square and not to be missed visiting the Statue of Liberty.
This city is just great to visit in summer, but also New York in winter is really romantic! Anyway, this city is just stunning and always a fabulous idea for a romantic place to travel as a couple! For the special experience, you should definitely book a room in one of the amazing NYC Hotels with rooftop pool!
Tip: Don't miss to check out this complete guides about "2 days in New York" and "Where to stay in New York"!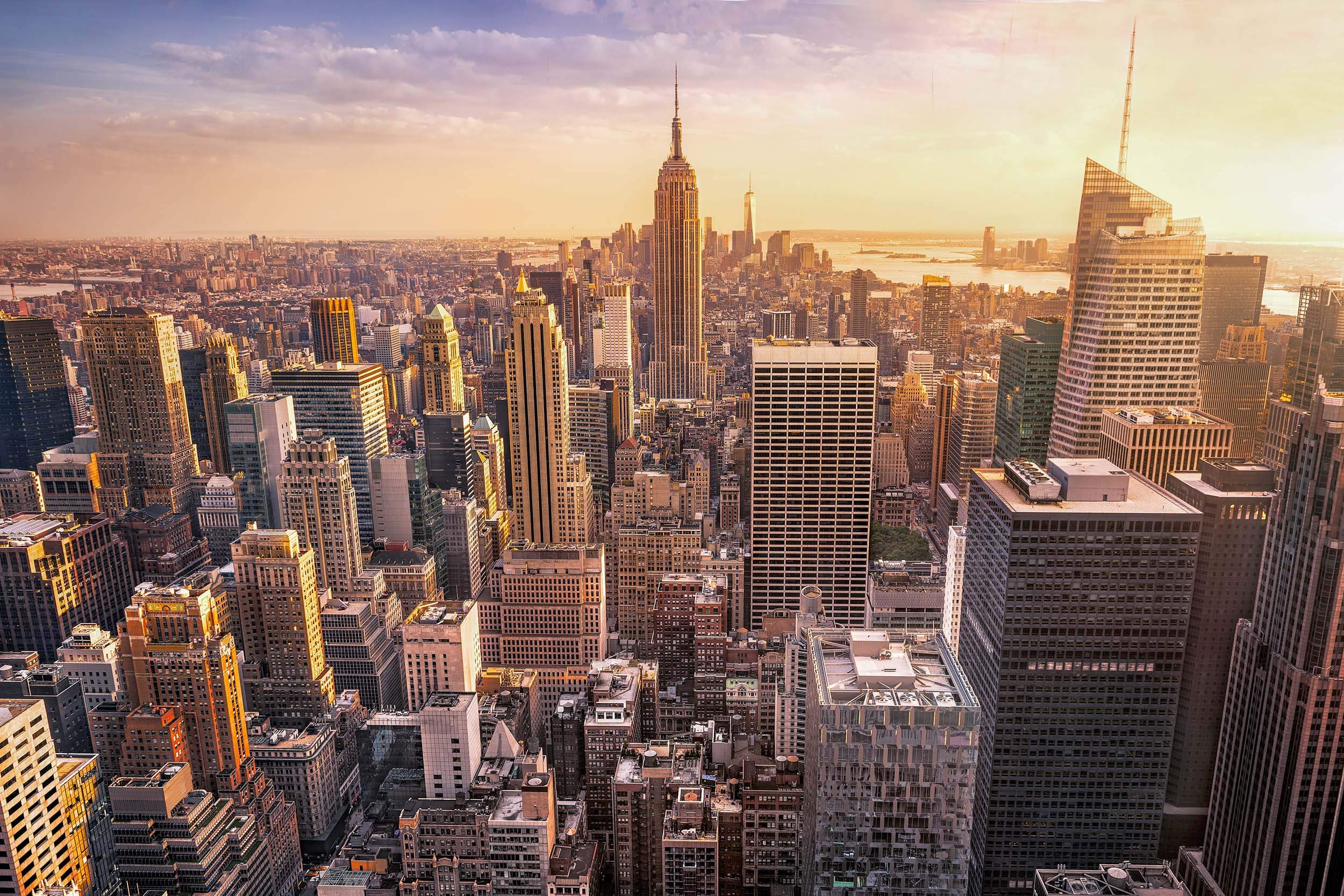 Dubai
Another highlight for travel as a couple is absolutely Dubai. This city is so modern and the most different cultures and nations come together. Everything here is bigger, higher and newer than anywhere else in the world. Couples love the mix of beautiful beaches, amazing restaurants and sightseeing. But there are also really nice clubs in Dubai-perfect if you love going out together!
One of the most significant attraction of Dubai is the Burj Khalifa – the highest building in the world. You should also see the Dubai Mall, a huge shopping center with 1,200 stores, countless restaurants, a really cool aquarium and even a waterfall! 7 days in Dubai is a perfect amount of time to stay in this stunning metropolis!
Most tourists travel to Dubai in winter, but also Dubai in summer is worth a visit! At that time it will be the hottest, but you will also get the nicest bargains.
Tip: Not only Dubai is super exciting, also the surrounding area is worth being seen! Here are some great suggestions for the best short trips from Dubai.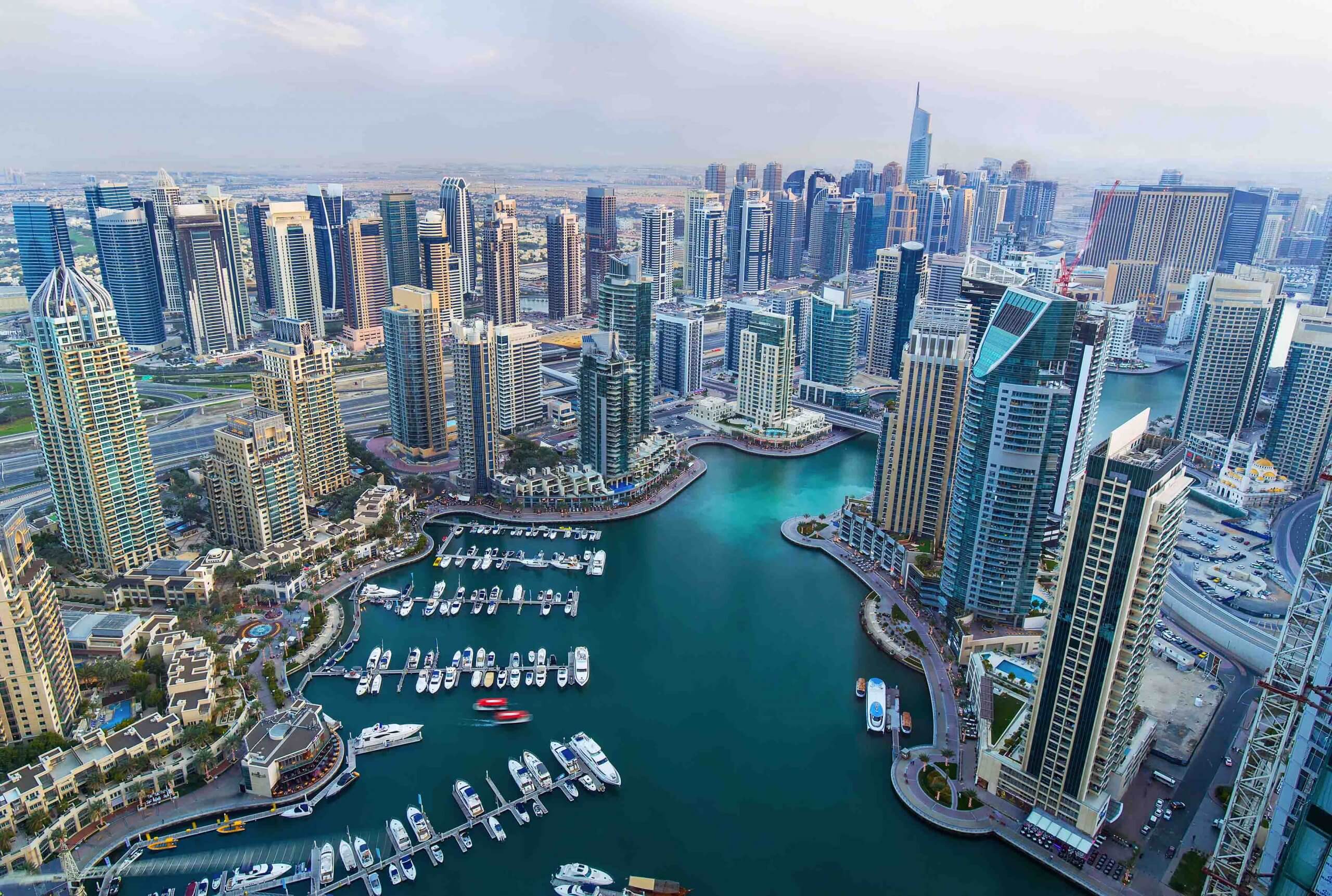 Berlin
Berlin is for sure one of the coolest places in Europe. In hardly any other German city, you will find such a rich and diverse range of unique things to do. Couples love the choice of interesting art and culture, the fantastic world-famous nightlife, or simply the many fantastic opportunities for shopping. Don't miss visiting the imposing TV tower, the Brandenburg Gate, and also the Reichstag is a must on any city break! The choice of restaurants and bars is spectacular, and also Vegans in Berlin will find a variety of cool cafés and shops. Berlin is the perfect city for young and hip couples, which love going out and the nightlife but also enjoy sightseeing! A real highlight on any Europe itinerary!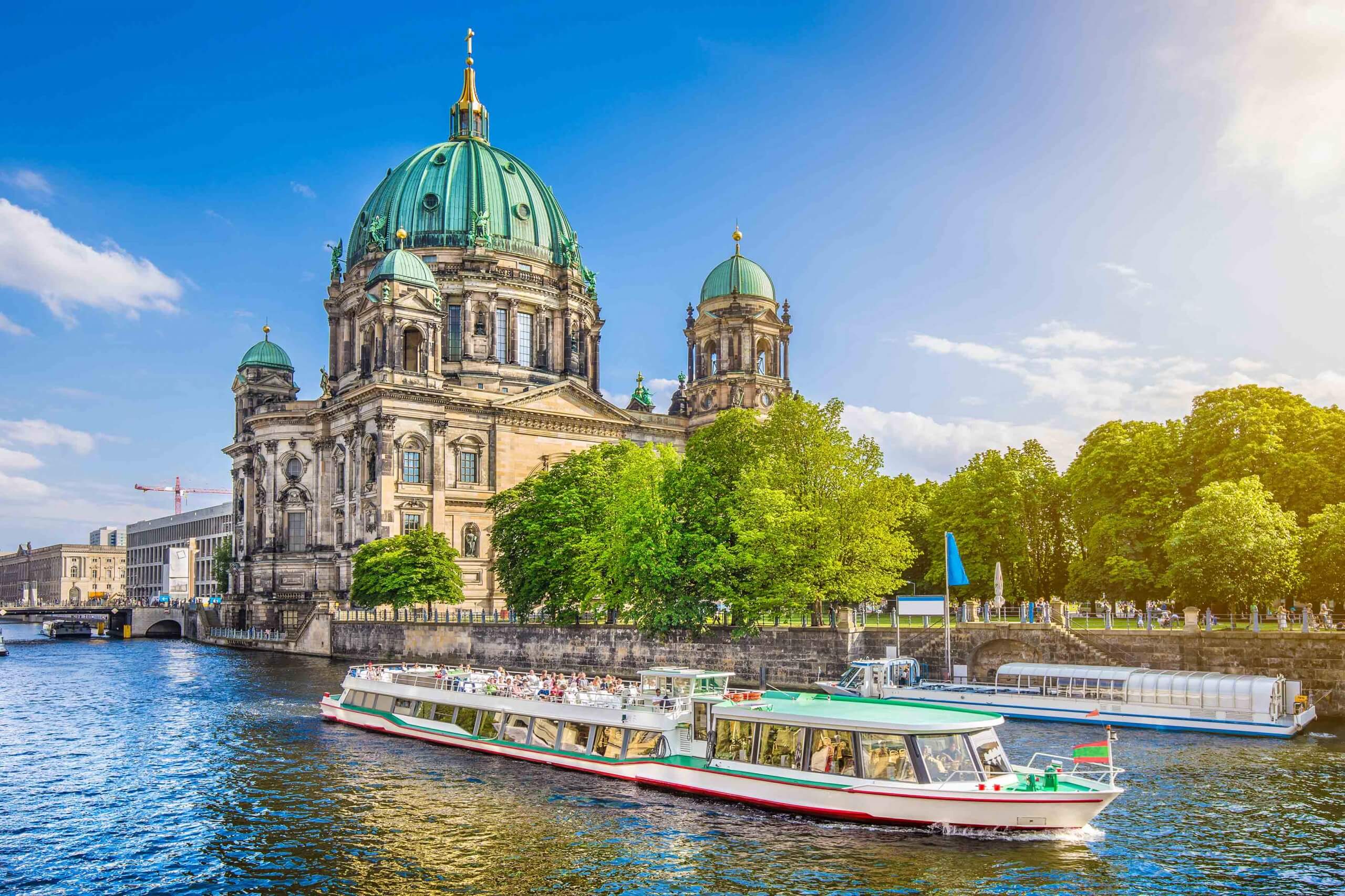 Paris
Paris is a really popular destination for a city break for couples! The Eiffel Tower as the most famous landmark of France, the Louvre and the artists' district of Montmartre are just a few of the attractions to admire and photograph here. Many stunning hotels offer you central accommodation and the first-class restaurants, the cute cafés and in general the many stunning things to eat in Paris provide culinary highlights that make a trip just perfect. And most important, don't miss trying some of the best Paris bakeries for some delicious treats!
There are so many stunning things to do in Paris! It's one of the best walkable cities in the world. First, this incredible city is full of stunning art museums, where you can marvel of pieces of the world famous painters! So if you love art, don't miss visiting some of the best museums in Paris like the Louvre, Orsay and Pompidou.
With its many breathtaking attractions, rich architecture, museums, churches, and artistic corners, Paris is a city that everyone should visit at least once in a lifetime. For sure, a weekend in Paris is a unique experience and a perfect choice for a couple!
Tip: Check out here for how to skip the line at Eiffel Tower.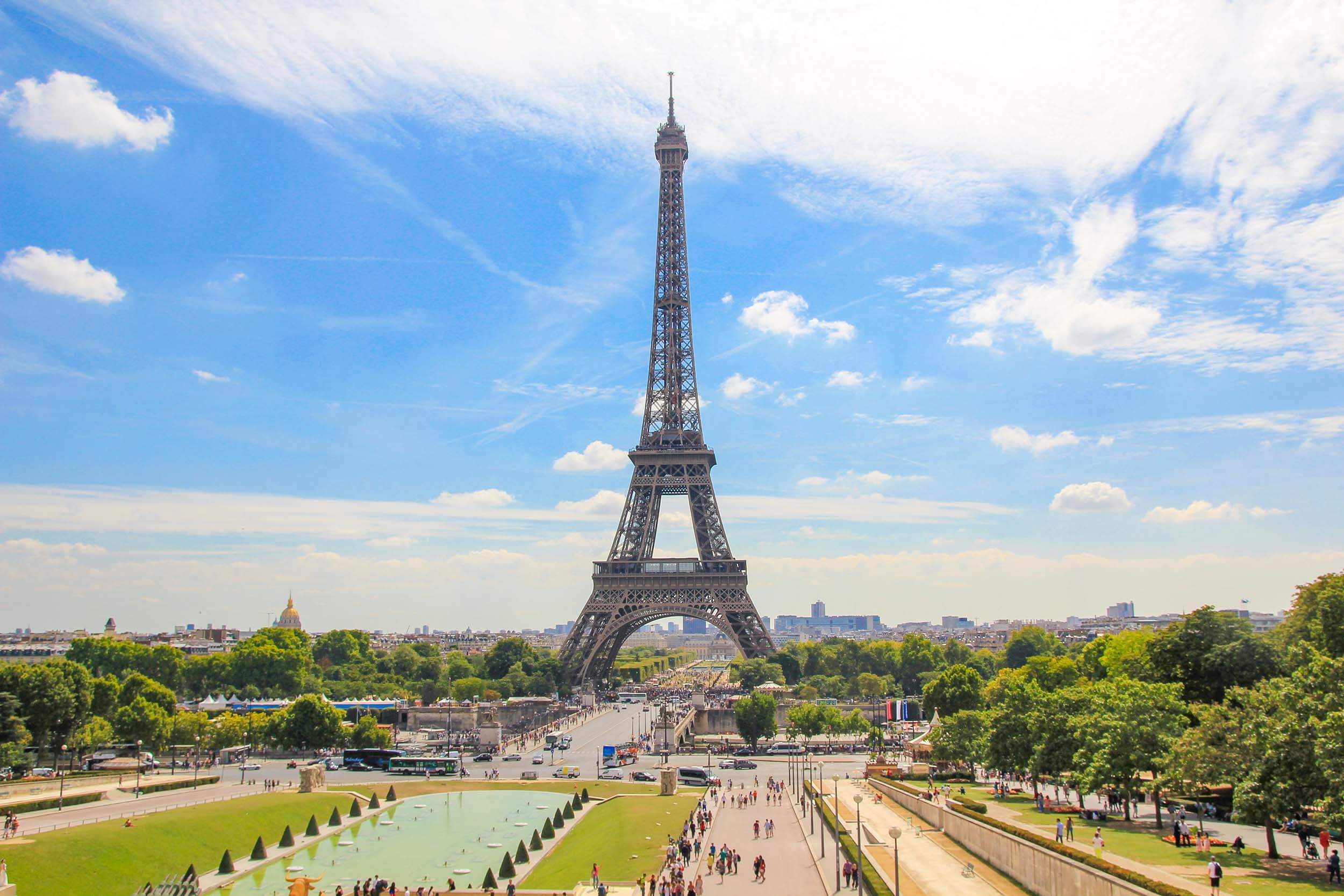 London
London is the perfect destination for couples planning a long weekend trip! A visit can be romantic, can be chic or fun – you choose. Anyway, there are plenty of impressive attractions in London, so sightseeing is a must! But also having a romantic time can be organized in London. There is a huge variety of musicals and theater performances, you can pick between some of the world's best restaurants or having a romantic afternoon tea. Beautiful is also the neighborhood Notting Hill, with the Victorian architecture and the famous Portobello Road Market. In any case, don't miss taking a ride with the famous London Eye for enjoying the best and most special view of London.
Tip: Planing a visit? Check out this complete packing list for London.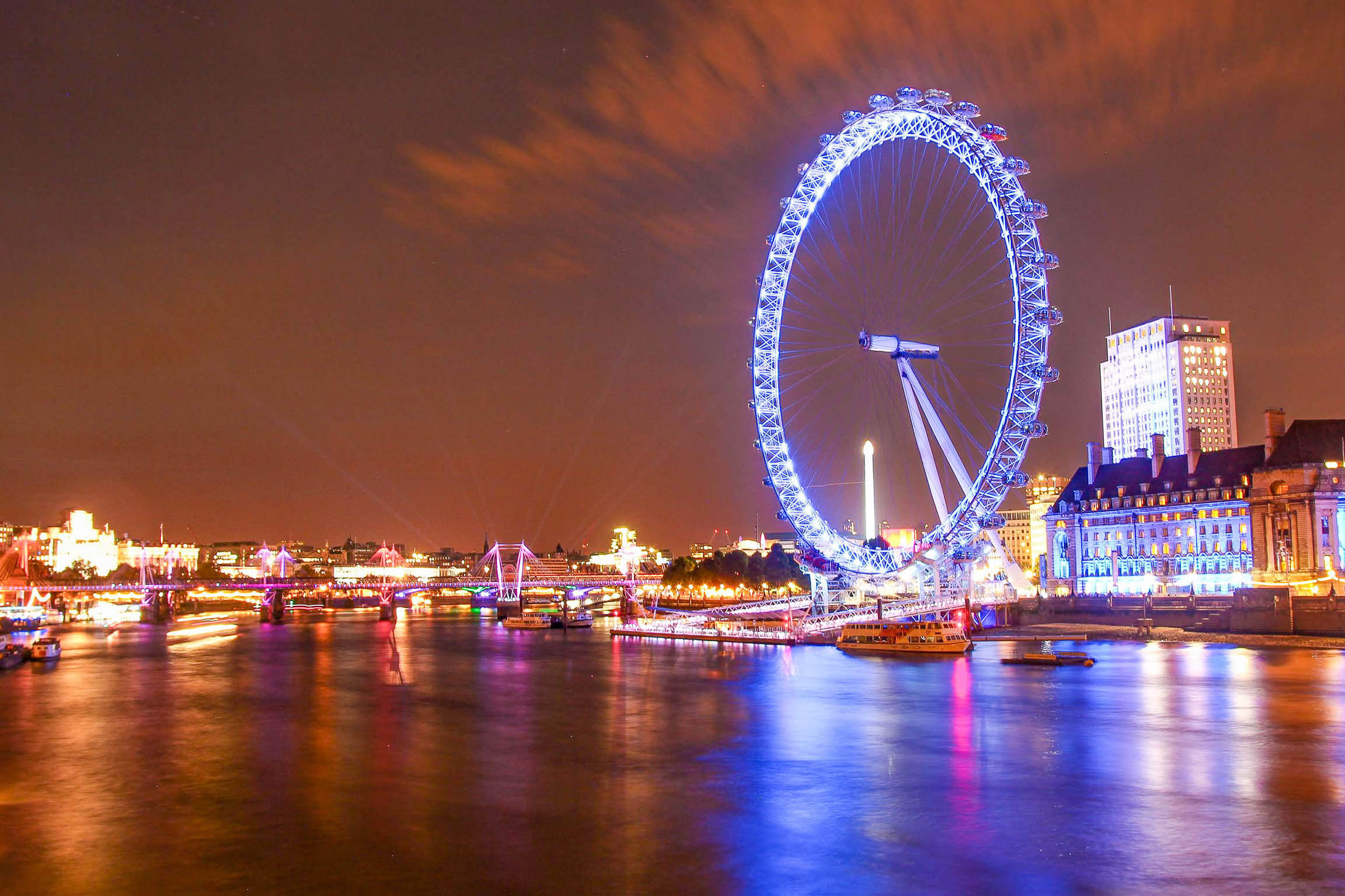 Kuala Lumpur
Kuala Lumpur is a really astounding city for an exciting city break and romantic journey in the SEA. This cool city offers a great variety of attractions, a wide range of activities, and not to forget excellent restaurants and rooftop bars where you can spend a great time as a couple. Also, food lover will enjoy their trip. There are also many amazing places for eating out, starting from traditional food markets to top modern restaurants.
In any case, you should definitely go and check out the world-famous Petronas Towers. From the viewing platform, you will marvel at the most stunning city view! Also fabulous are the many great accommodations, and from budget backpacker hostels to the most romantic 5-star hotels with rooftop terraces, everything is represented here.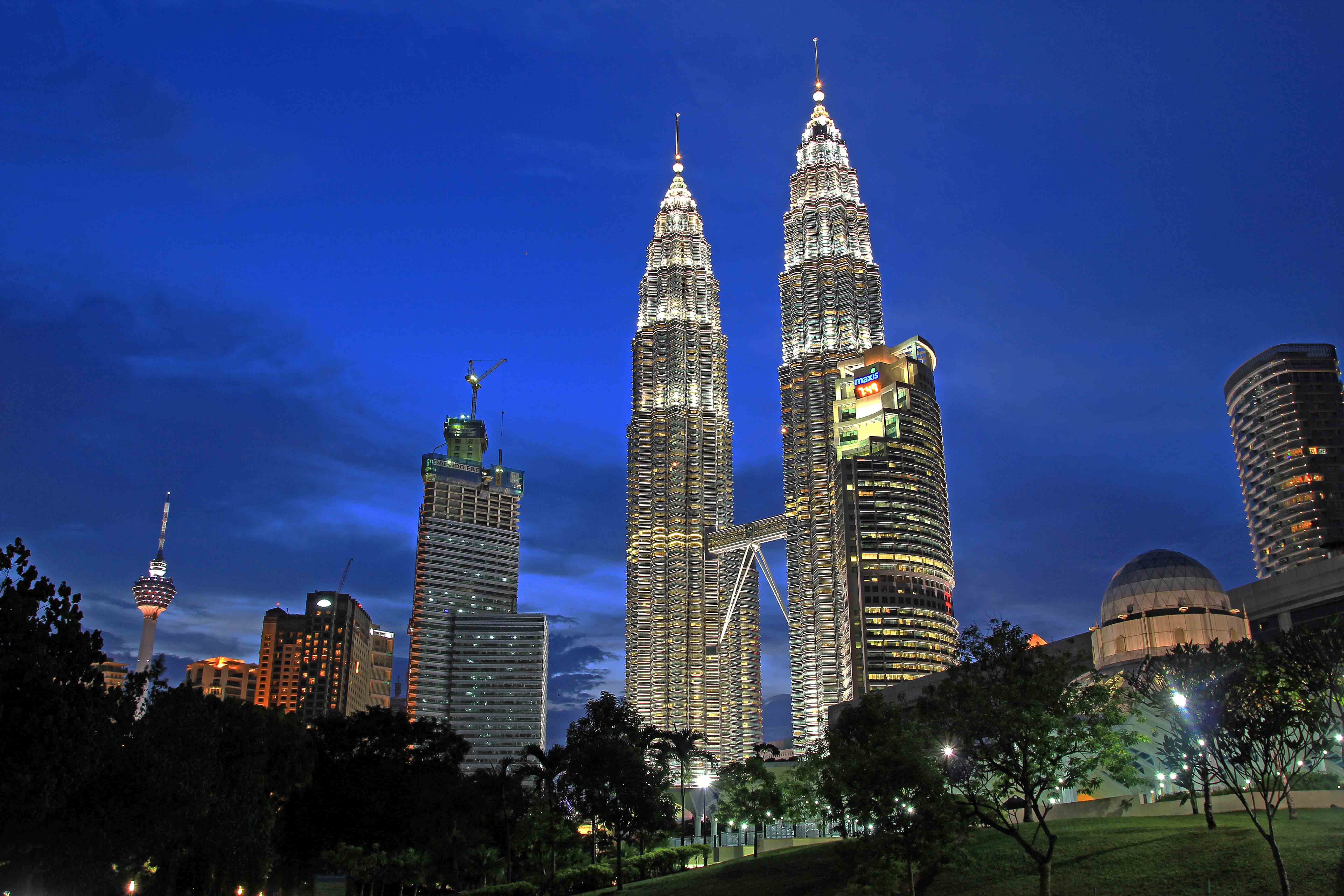 ---
Disclosure: Some of the links below are affiliate links. Meaning that if you click on certain links, and then subsequently purchase a product, I will receive a small commission at no extra cost to you.
---