Where to Go on Vacation 2023
What could be more exciting than planning a vacation for 2023? Visiting some of the best places in the world, dining in lovely restaurants, swimming on stunning beaches or experiencing unforgettable adventures – this will be your perfect vacation year. But where to go in 2023, what are the best destination and which places are worth spending an unforgettable vacation?
In this guide, we present you some wonderful ideas for a vacation in 2023. We'll show you the most fantastic places in the world and what to expect there. Perfect for getting some travel inspiration!
Canada
Another travel destination that is perfect for an adventure vacation is definitely Canada! It is almost as big as Europe in terms of area and has a population of just 35 million people. Especially, nature fans will surely find their personal happiness in the vast landscapes and the many national parks in Canada. The best way to explore Canada is on a romantic road trip thought the country. This is the only way to explore the best sights of this country on your own.
Among the most famous natural highlights that you should absolutely have seen are Banff National Park, Jasper National Park, the Athabasca Glacier and the world-famous Niagara Falls. Cities like Vancouver and Toronto are also worth a visit! For a summer holiday, there are many gems like Crystal Beach in Fort Erie.
Tip: Check out this guide for a perfect Eastern Canada Road Trip Itinerary!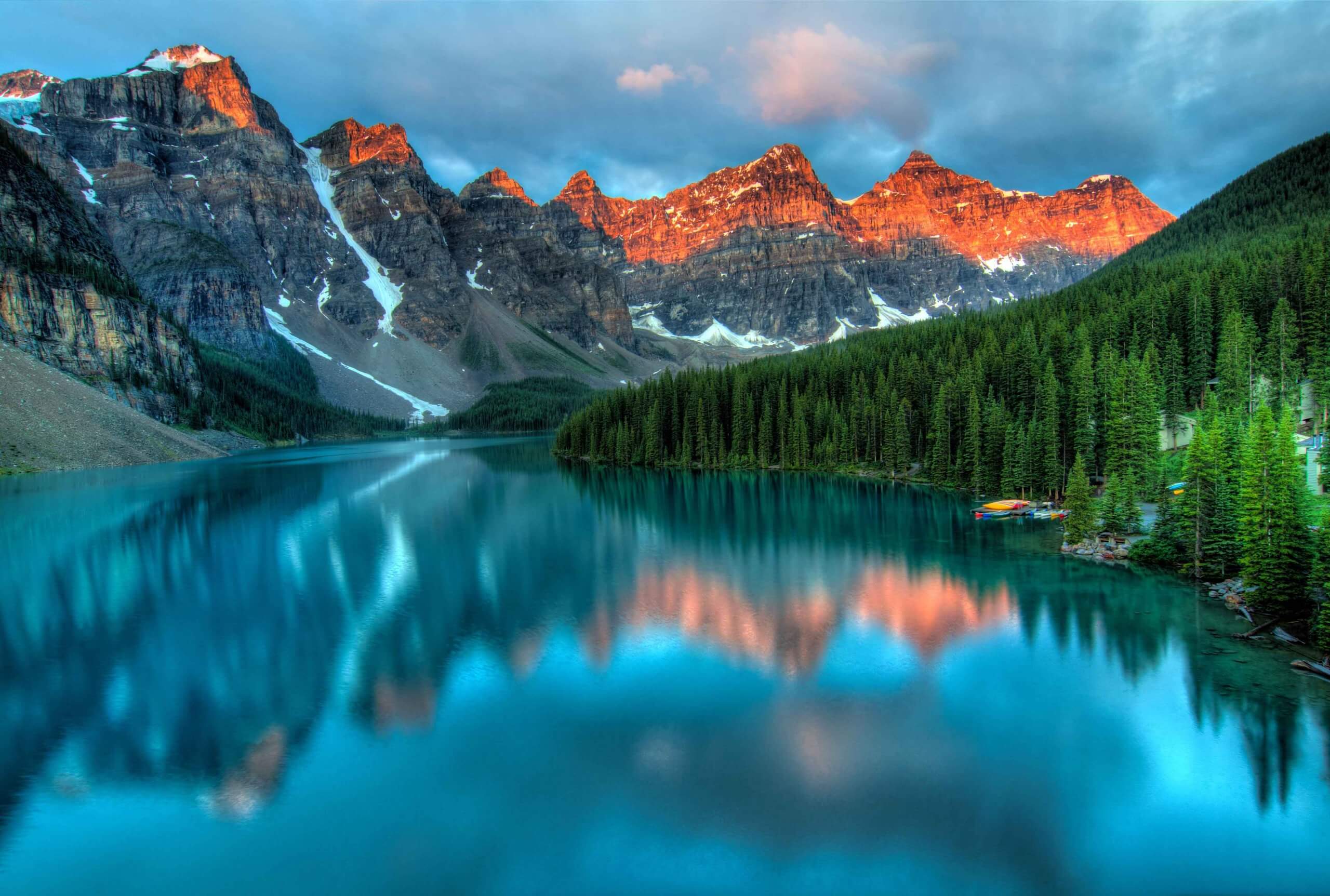 Mexico
Mexico is one of the beach destinations for an unforgettable vacation this year! There are actually countless incredible attractions and fabulous things to do in Mexico! Many honeymooners are drawn to this fabulous country, where gorgeous beaches and breathtaking hotels make a trip a romantic experience. Above all, the numerous dream hotels, options for wine-tastings, top-rated all-inclusive resorts and an incredibly romantic setting by the sea make a trip perfect.
Some of the most popular resorts are definitely Cancun or Tulum. Here you will find countless stunning sparkling white sandy beaches. In addition, there is exciting nightlife and therefore a lot of fun is provided. A visit to Mexico City is also highly recommended! Impressive architecture, rich history and an exciting culinary scene make these metropolises the most fascinating cities in the world.
Tip: Check out this complete 3-week Mexico itinerary, including what to see and do!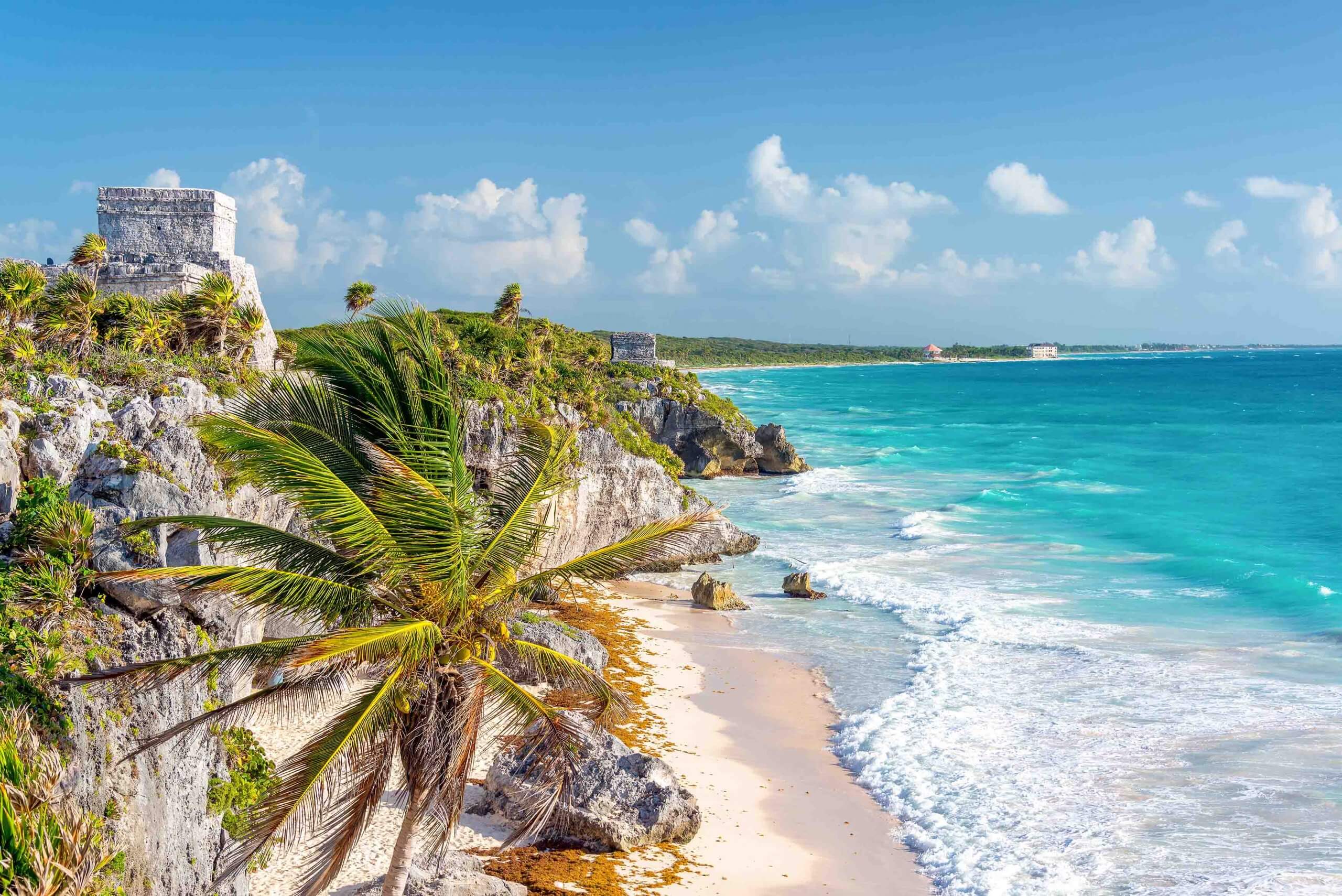 Japan
Japan is simply incredible and probably one of the best travel ideas for next year! Especially, the mixture of modernity and old traditions makes this country so unique. Particularly in the cities of Tokyo, Osaka and Kyoto you can find a stunning balance of old and new Japanese culture with countless tall skyscrapers, ancient historical temples and the famous ornamental gardens. But not only the cities are spectacular, also scenically Japan is an absolute highlight.
The country's landmark is the famous Mount Fuji, an inactive volcano and one of the most famous landmarks in Asia. April for the cherry blossom is probably the best time to visit Japan. Every year, millions of tourists come to witness this spectacle.
Tip: Traveling to Japan for the first time? Check out his guide about how to plan your trip to Japan.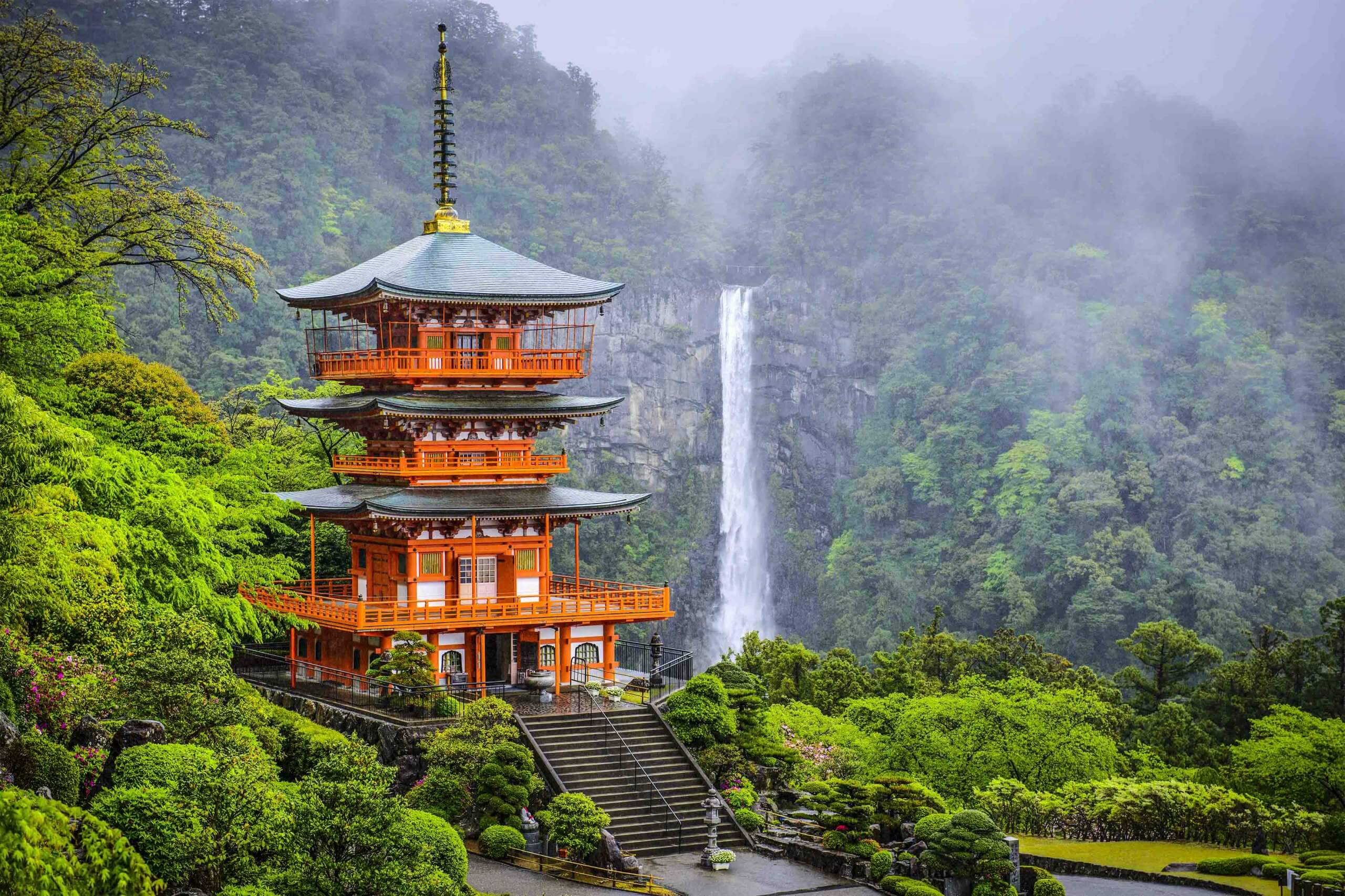 Turkey
Turkey is one of the most popular destinations for a vacation. And that's not for nothing: The country between Asia and Europe also has plenty of stunning highlights to explore. From glamorous metropolises like Istanbul and Antalya to fantastic bathing regions like the Turkish Riviera. Also the beaches in Turkey are absolutely worth seeing and just perfect for a summer vacation. Nevertheless, but there are so many more recommendable places, national parks and historical attractions to include in a perfect Turkey itinerary!
Tip: Most visitors come in Summer. But also a visit in winter, like going to Cappadocia, is just remarkable! In any case, don't miss seeing Istanbul, one of the most interesting cities in the world. Check out this perfect 4-days in Istanbul itinerary!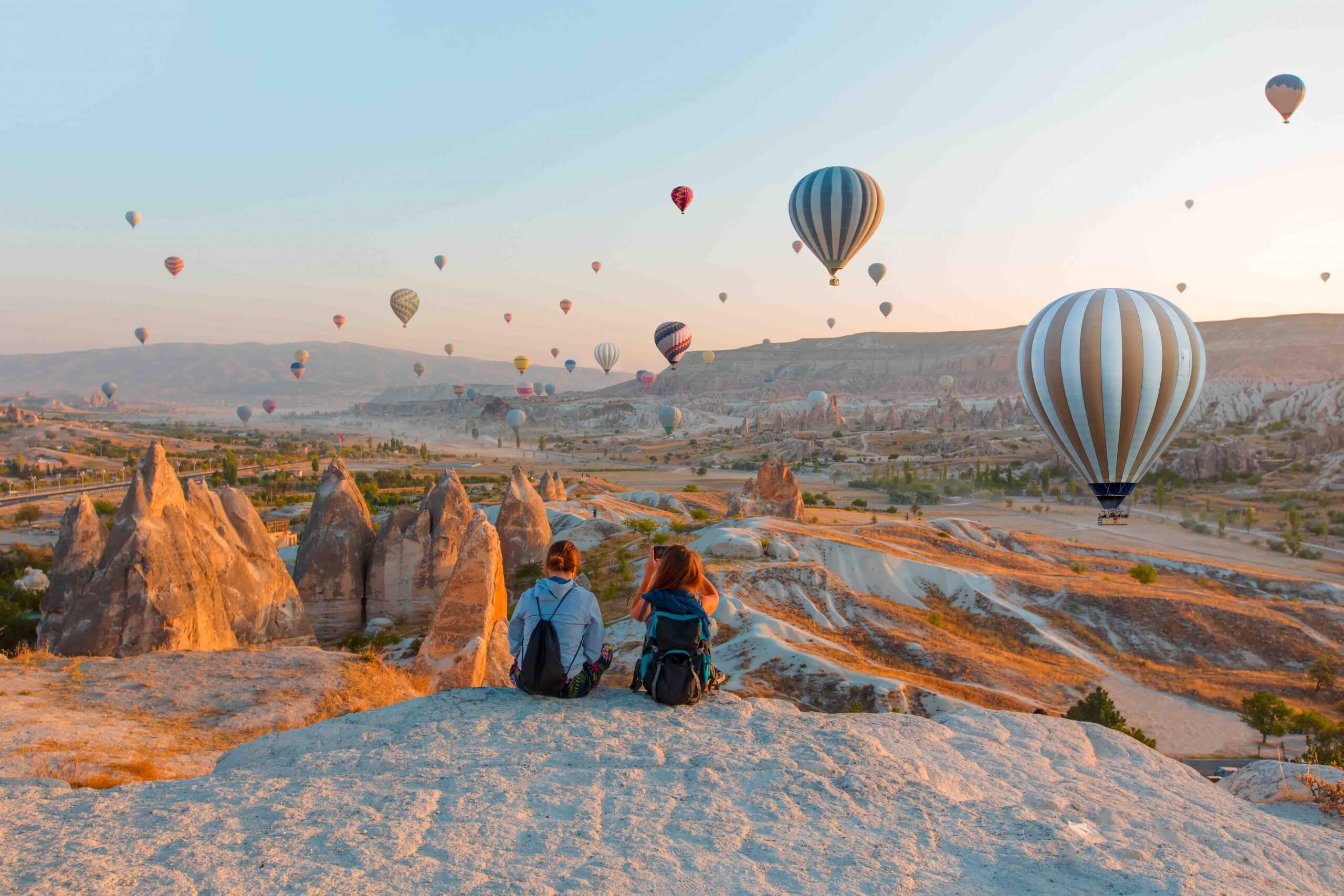 Italy
Italy is probably one of the most famous destinations for a vacation. Travelling to Venice, to stand on the imposing St. Mark's Square and to ride with a gondola through the magnificent canals, or to go sailing in Italy is a dream for every traveler! But of course, Italy has much, much more places to visit for a vacation. Rome with the famous Colosseum, Florence the cradle of the Renaissance, Milan the fashion metropolis, Naples with amazing street food or Pisa with the Leaning Tower – many Italian cities are perfect for an unforgettable city trip and can also be reached cheaply and easily.
But also the spectacular Italian landscapes inspire and invite you to an exciting road trip! Just think of the breathtaking Amalfi Coast with its fantastic beaches or the charming Tuscany, a picturesque region that adorns countless posters and pictures.
Tip: Check out this guide about some of the best Italian road trips!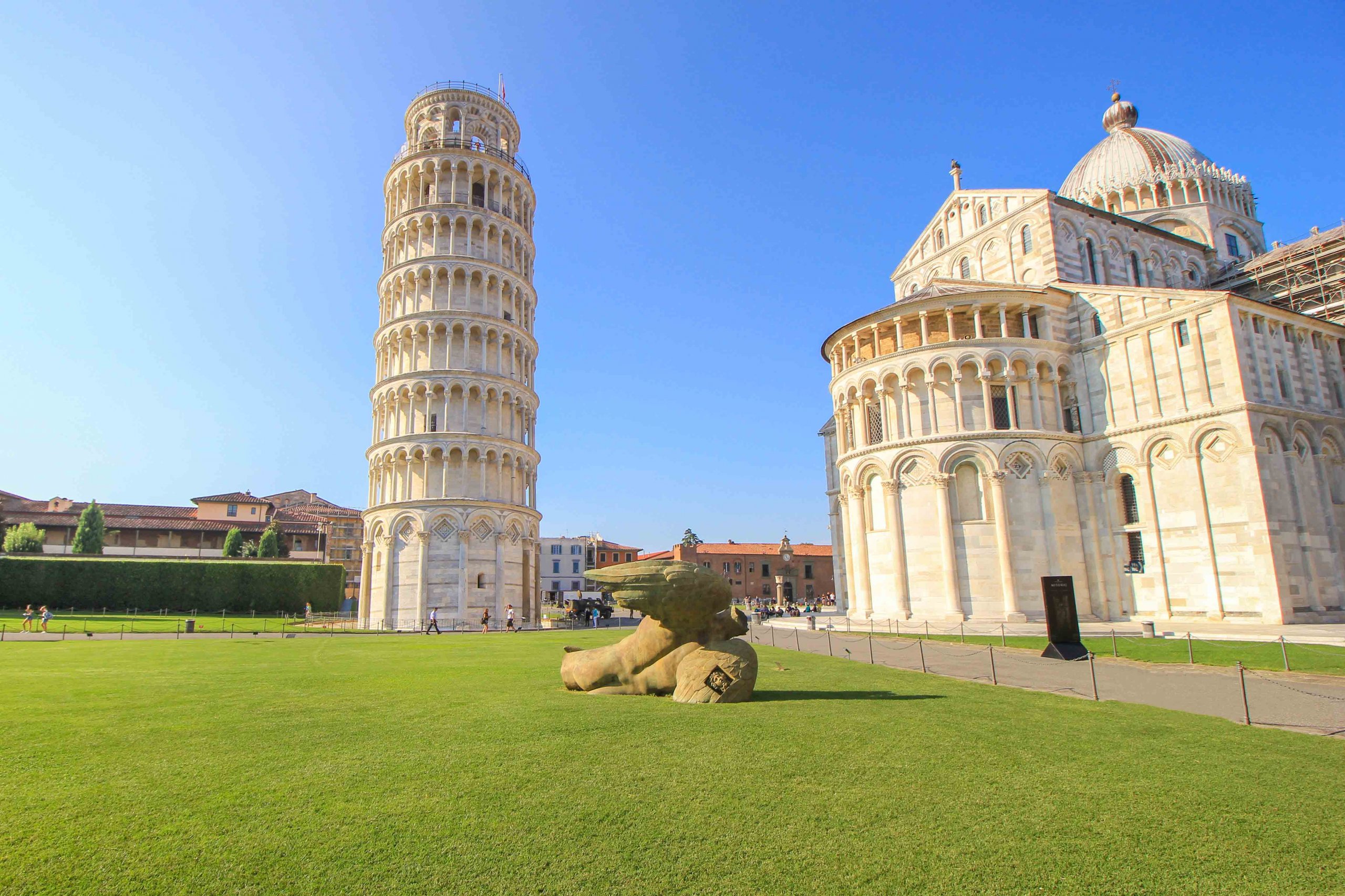 Pisa
Switzerland
No question, Switzerland with its spectacular mountain worlds is a real highlight in Europe and therefore gets a fixed place on a perfect vacation list for 2022. Here the Alps impress with their glaciers, intact nature, lakes and fairytale landscapes – can anything be more captivating? On a perfect Switzerland itinerary you will see not only mountains, also places to visit are Zermatt, Zurich, Lake Geneva, Interlaken and Bern. And not to forget beautiful Grindelwald and Lucerne, a remarkable place with a really romantic old town!
Summer is an unbelievable time to explore Switzerland, but also in winter, with its many Christmas Markets, this travel country is really worth a trip. There are many Christmas markets all around, perfect if you want to have some mulled tea in a glittering atmosphere.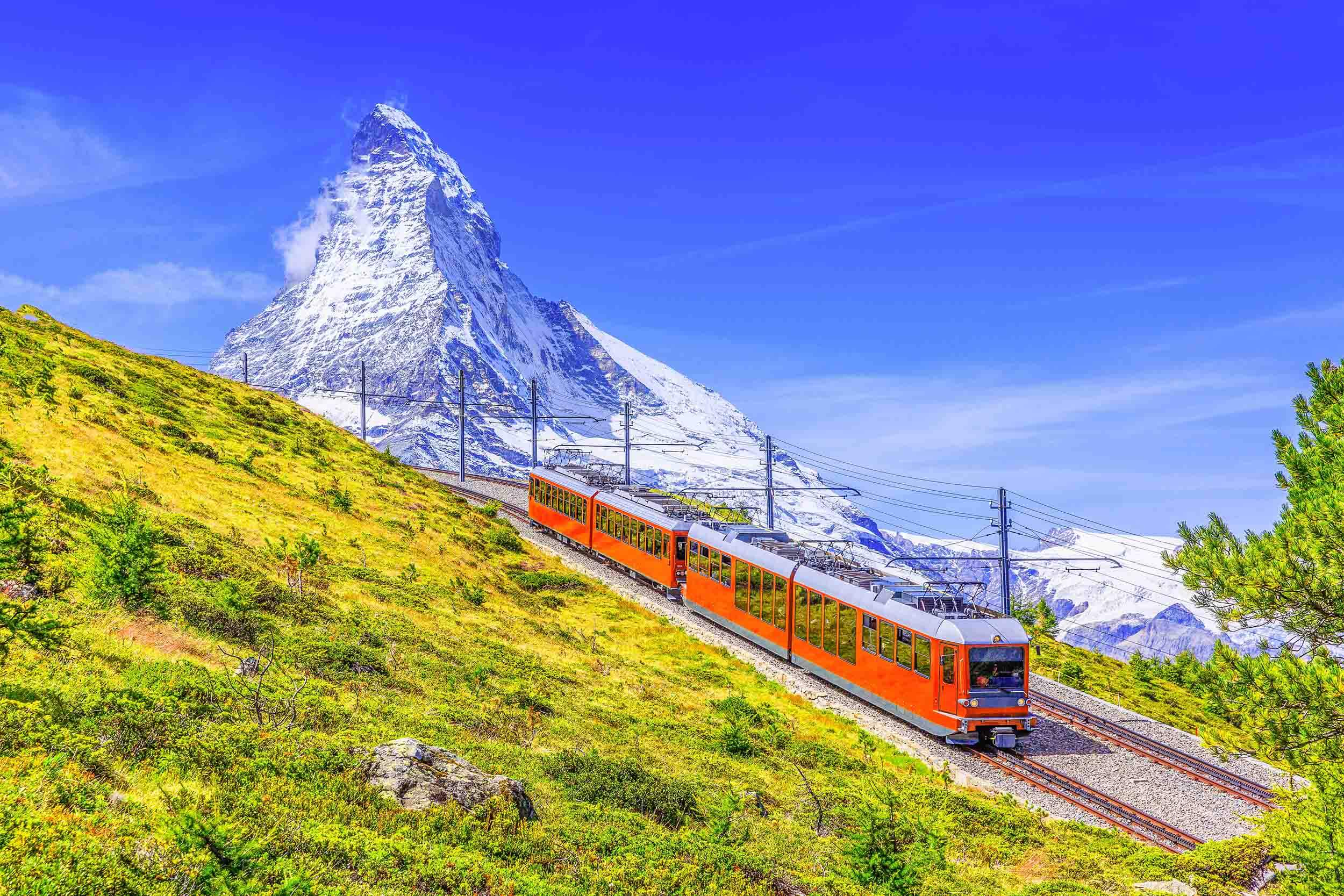 Egypt
One of the must-see countries, and for sure one of the best ideas for a vacation, is Egypt. The country on the Nile is especially known before the early advanced civilization of Ancient Egypt and offers the visitor impressive attractions such as pyramids, temples, museums and monasteries. With a perfect Egypt itinerary, you will discover the land of the pharaohs in an extraordinary way!
But there are also so many things to see in Egypt: The desert, the Nile, the Valley of the Kings and the Red Sea are just a few of the highlights. In any case, don't miss visiting the historic Cairo, the citadel and other highlights of Egypt's capital, where you will find many of the most important cultural sights!
Tip: Really popular for a vacation is the Red Sea, where couples will enjoy some unforgettable days by the beach! Another idea is to take a romantic cruise or catch the breathtaking view of the pyramids at the sunset.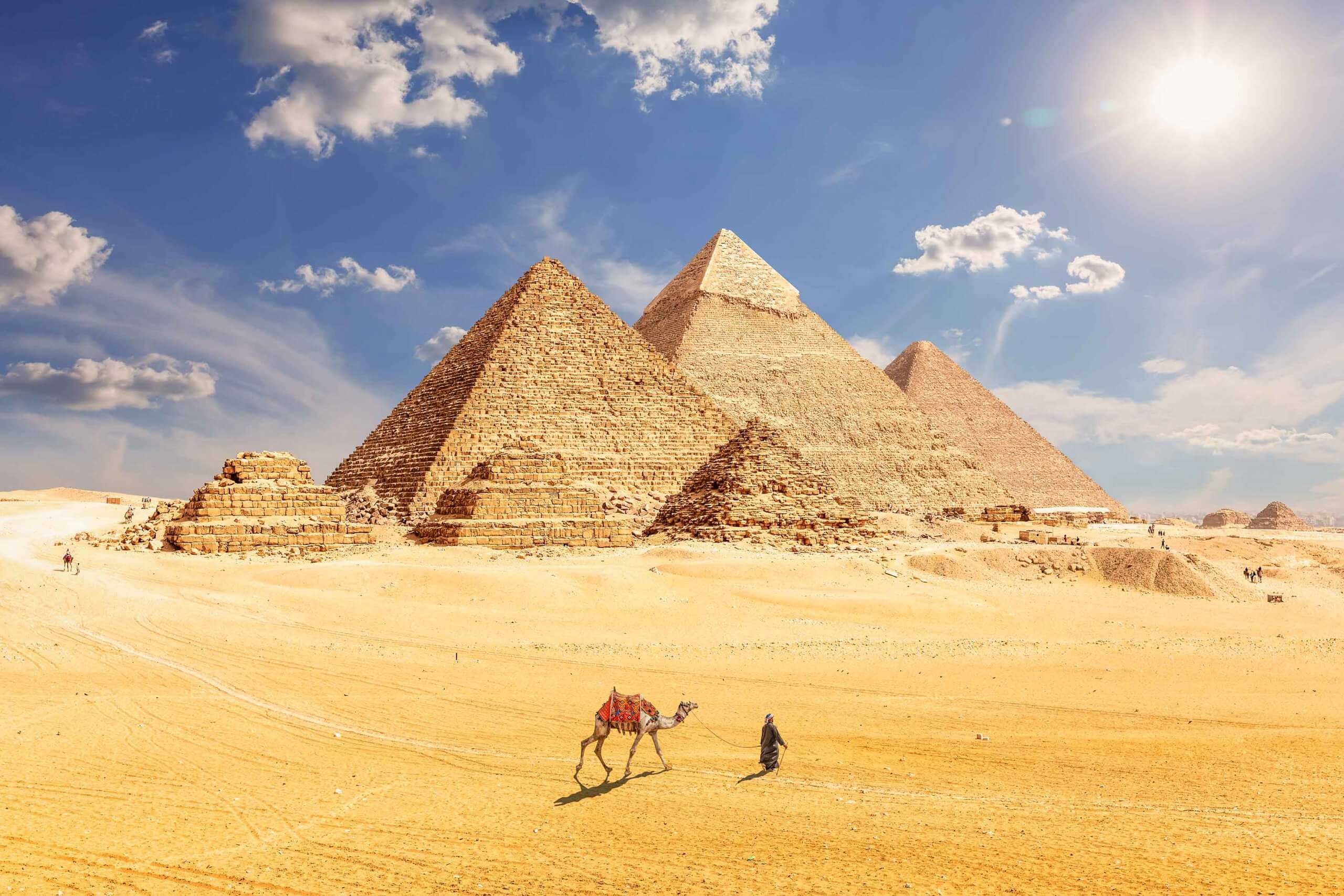 England
When talking about England, many people think about London and the famous attractions such as Buckingham Palace or Tower Bridge. However, when visiting this amazing country, there are so many other interesting places to go on a vacation. And there are a plenty of interesting things to do! Did you know England offers more than 900 km of breathtaking coastline, with many lovely places and especially romantic places worth seeing? You'll find many hidden gems in Cornwall, a lovely region in South England with breathtaking beaches and breathtaking landscapes! Or the great Yorkshire Coast with sandy beaches and towering cliffs, and the many interesting attractions of Somerset.
Another plus is the wide range of incredible accommodations for a perfect vacation: From castles to cottages to cabins and lodges with hot tubs, this country has an abundance of unique places to stay. Perfect if you are planning an unforgettable UK vacation.
Tip: Check out this complete UK Bucket List for more amazing places for your next vacation!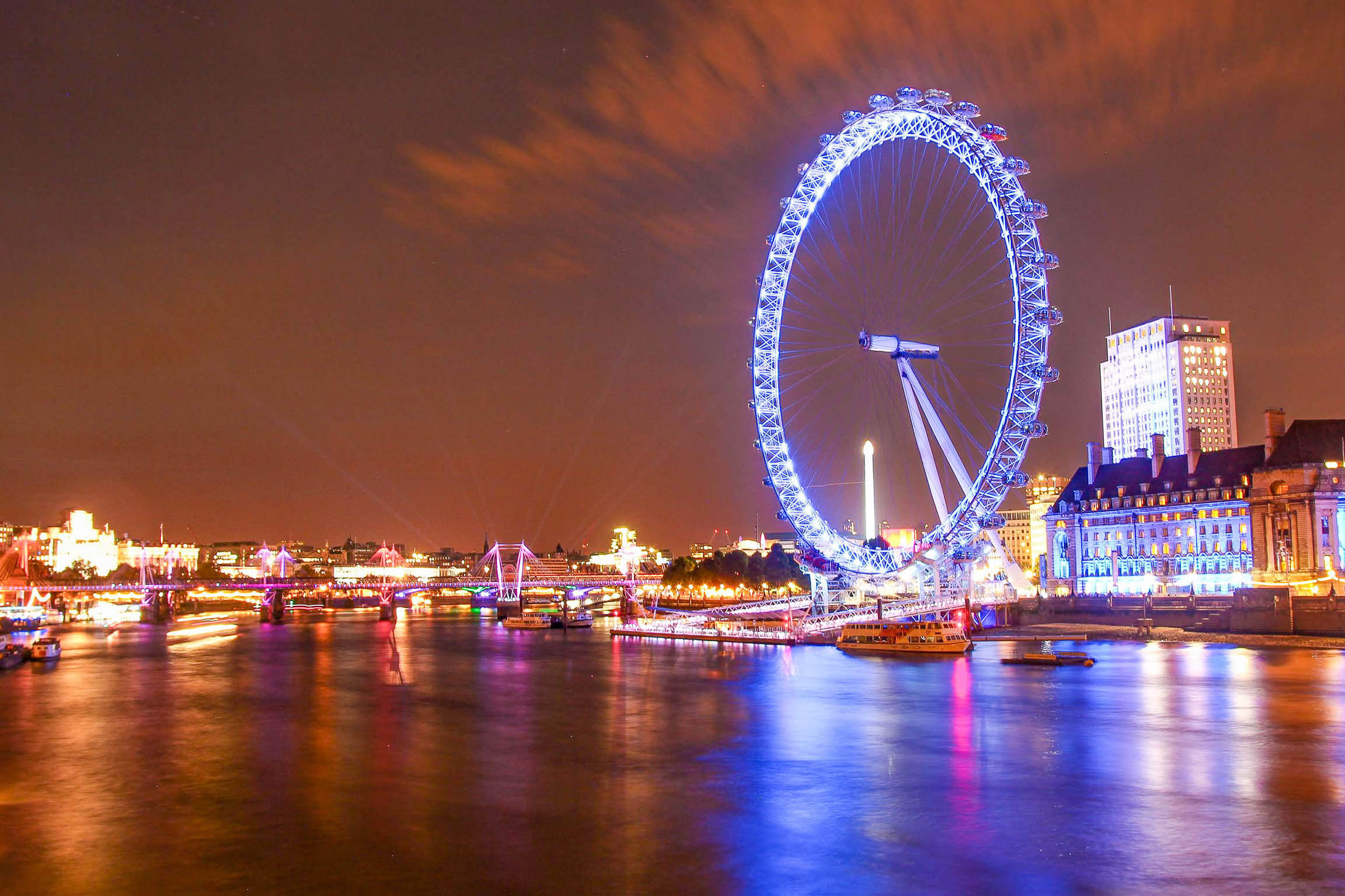 Hawaii
Hawaii the amazing chain of islands in the Pacific Ocean is the 50th state of the USA and one of the most popular destinations for a perfect vacation in 2022. On each of the 8 main Hawaiian islands, there is a lot to experience and discover. For example, a visit to the still-active volcanoes in Volcanoes National Park – an absolute must-see on any holiday to Hawaii, or a visit to Waikiki Beach – one of the most beautiful beaches on the islands. Really unique in Hawaii are also the spectacular waterfalls, which can also be found in the Akaka Falls Park.
One of the most amazing places in Hawaii is the Big Island. Here you will find the popular black lava beaches but also some of the best national parks in the USA. But also there are amazingthings to do in Maui: A visit to Kapalua beach, having a surfing class or go whale watching are just a few of the highlights!
Tip: Check out this amazing 10 days Oahu and Maui itinerary!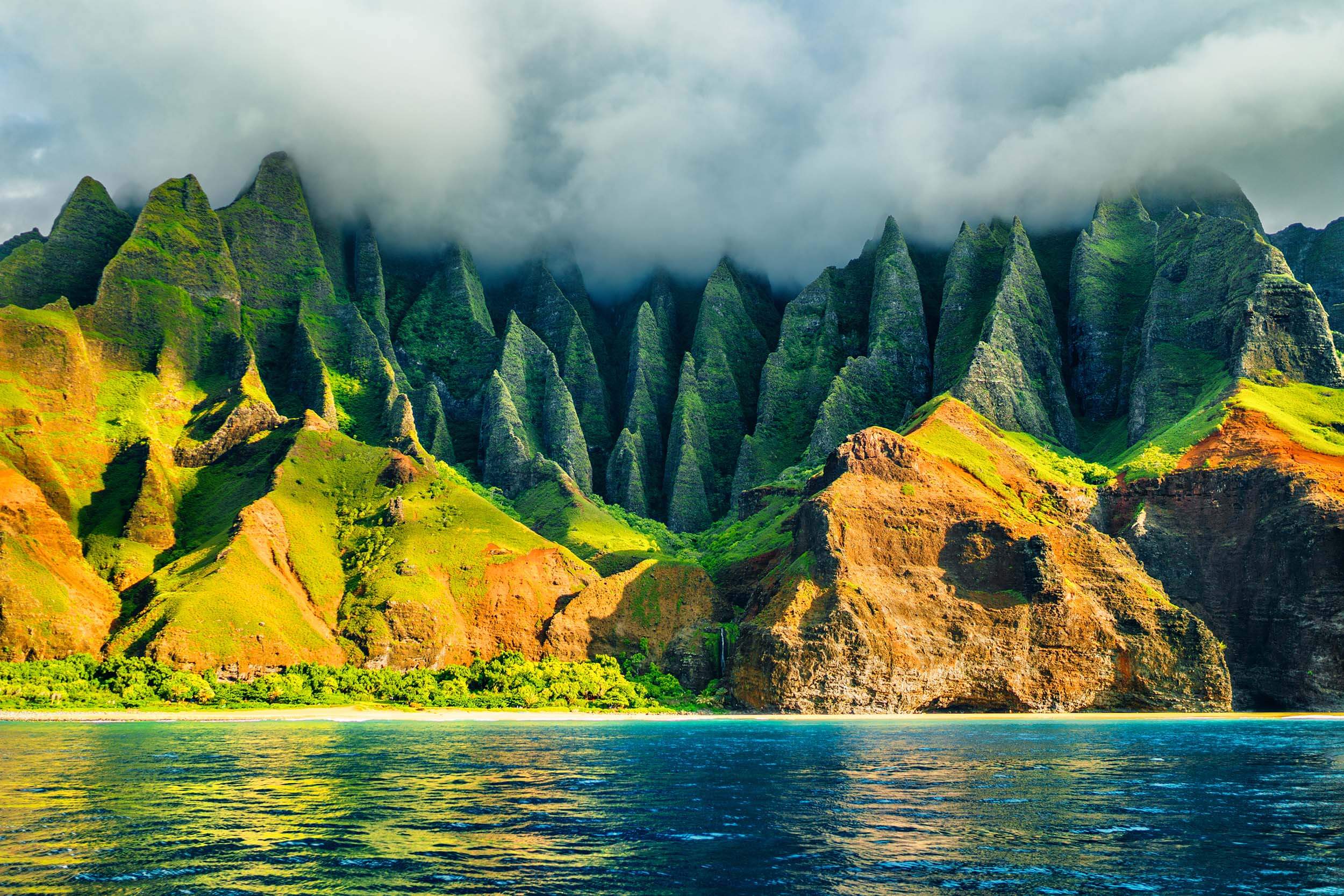 Philippines
The Philippines is an absolute dream destination in South East Asia and a great idea for where to go on vacation in 2022! In the Philippines, you will find an almost limitless selection of worth visiting places, snow-white sandy beaches, crystal clear turquoise sea, paradisiacal accommodations and so many possibilities for unforgettable activities. The good flight and ferry connections even make island-hopping possible.
It's unbelievable, but the Philippines is an archipelago composed of more than seven thousand islands! Not easy to choose where to go… For that, you should plan a trip to the Philippines in advanced! Here is a complete guide about how to explore the Philippines on budget.
Tip: If you are looking a really wonderful place, then you should check out Coron, a real jewel in the crown of Palawan!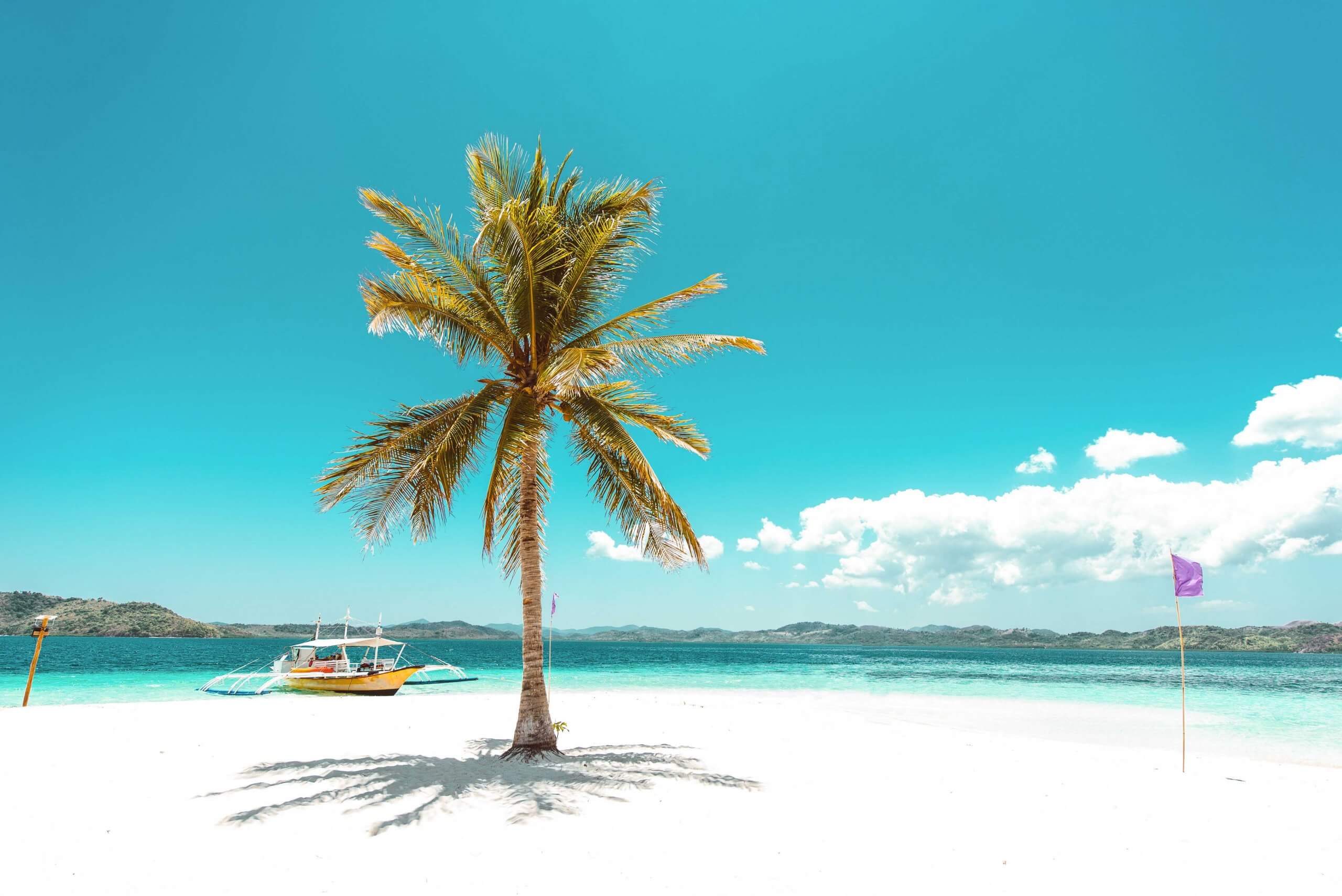 Portugal
Portugal is one of the most relaxed destinations in Europe and a fantastic idea for a perfect vacation next year! Here you can camp freely, surf the Atlantic Ocean and experience nature, culture and party. Because it is also fantastic just for relaxing and lazing around in nature. And the country also has a lot to offer historically and culturally – due to its exciting history and the influences of different cultures!
One of the coolest cities to visit is definitely Lisbon, also called the city of 7 hills. But also the smaller towns, like Porto, Lagos, Faro or Albufeira are worth a visit! If you are visiting Portugal and you love palaces, then you should visit the famous, colorful Sintra Castles and if you are active try one of the best hiking trails in Portugal. And then the beautiful Algarve – definitely one of the most amazing places and a must-see!
Tip: Renting a car is one of the best ways for exploring all the amazing places in Portugal on your own.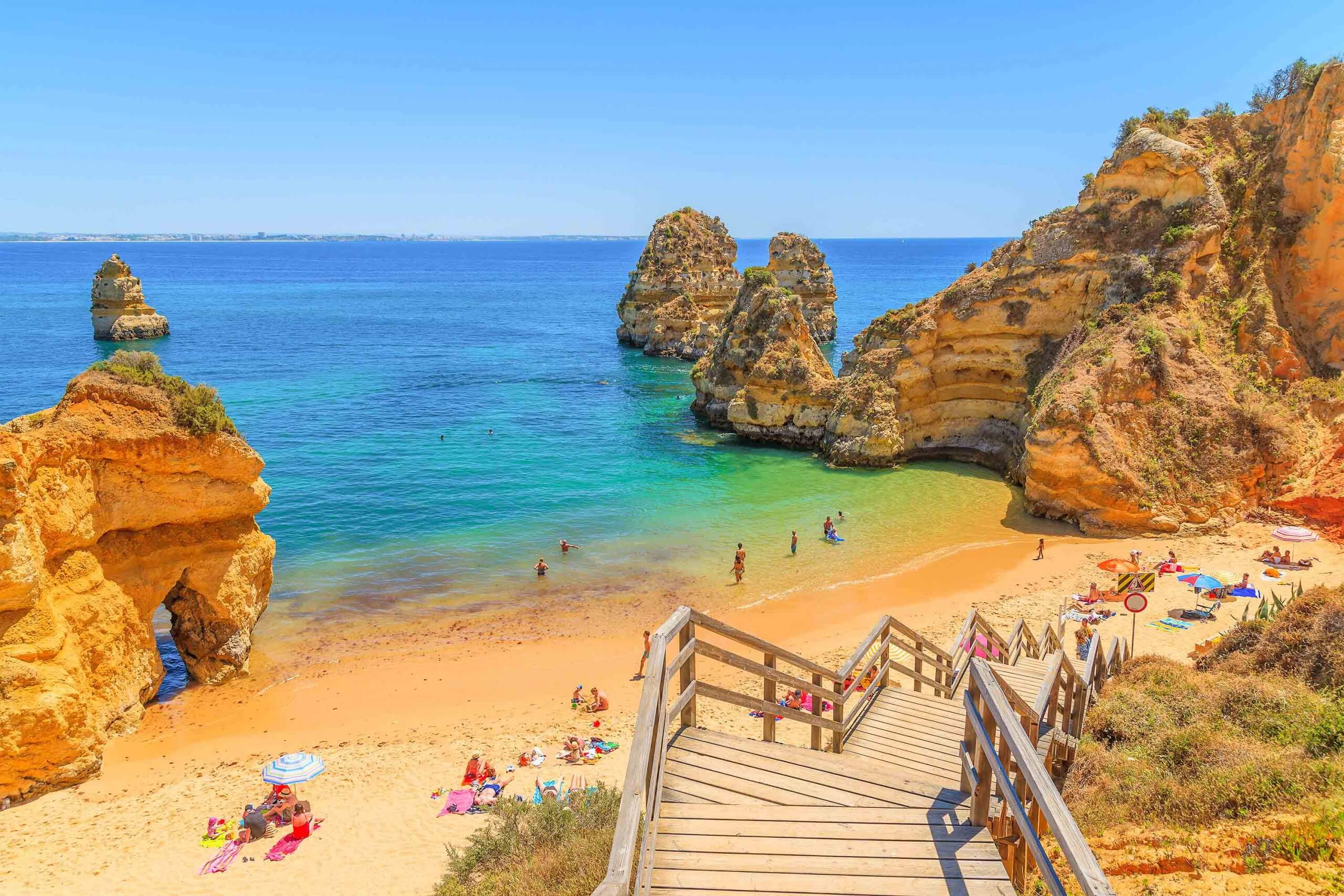 Germany
Germany is a travel destination that has been in vogue for several years. On a vacation or a road trip you have the opportunity to experience numerous highlights. Whether beautiful castles like the world-famous Neuschwanstein Castle in Bavaria, breathtaking natural treasures with mountains and blue lakes, wine regions such as the romantic Mosel Valley, wellness vacations in the spa or the numerous metropolises like Berlin, Hamburg or Leipzig, or the amazing German food – here is certainly every vacation fully at its expense. Both couples and families with children appreciate the advantages of this travel destination!
Really beautiful is definitely the North Sea, where long sandy beaches invite you to relax. Cool travel ideas for a city trip include Berlin and Hamburg, but smaller gems like the old town of Rothenburg ob der Tauber and the old town of Nuremberg are also high on the travel list!
France is a great idea for any kind of vacation! If you've never been there, this year might be the right time for planing your travels there. Of course, Paris and especially the many museums in Paris are a must-see, but France has countless other amazing destinations to offer. Enough to take a closer look at all the beautiful places in France! A great mix of culture, history, art, landscapes, sea and great food awaits you here. And not to forget the many skiing and snowboarding resorts of France, the mountains which are a famous spot for alpinists, or the many breathtaking castles! Some of the best romantic places you will find in the small towns. Also, this country is world-famous for fine wines, and so you can explore many remarkable wine regions in France and try more than 200 indigenous wine varieties.
Tip: Check out this amazing guide about the most beautiful and most famous landmarks in France!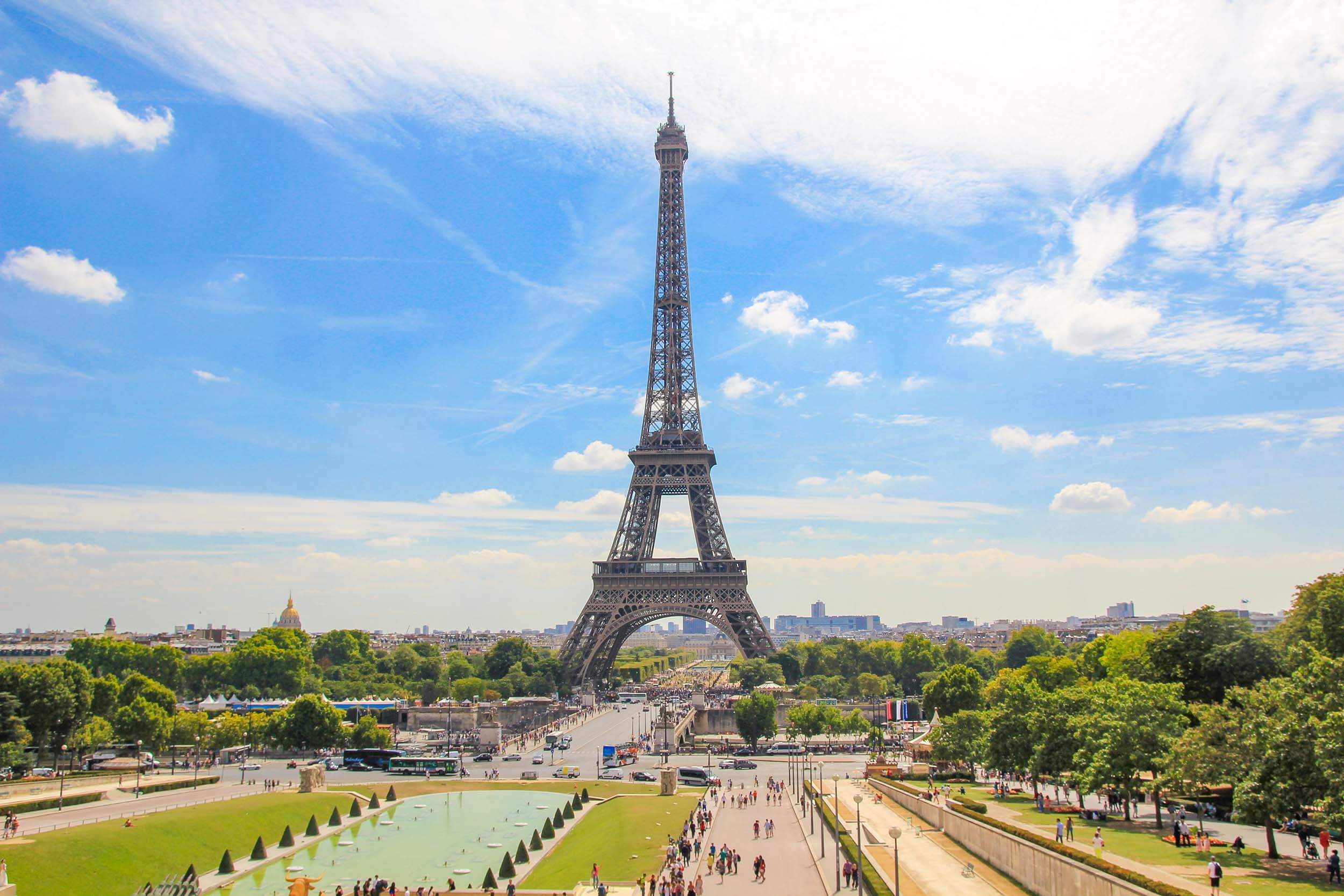 Scotland
Scotland is located in the north of Great Britain and has a lot to offer as a travel destination! Here the almost surreal landscapes are fascinating, which especially photographers find extremely fascinating. Especially amazing are the ancient castles, which give Scotland an extra portion of charm. But also the cities of Scotland are beautiful and absolutely worth seeing. 10-days in Scotland or even a bit more are just the perfect amount of time to visit all the stunning places!
If you are planning a trip to Edinburgh, then go for it! From medieval architecture and main attractions like the Castle or Calton Hill to the many beautiful secret places in Edinburgh, there are so many things to explore!
Tip: For the very special vacation experience, check out this perfect guide about wild camping in Scotland.