Travel Ideas & Cities for Couples: TOP 10 Romantic Places!
What could be better than traveling in love and exploring the most romantic places in the world? Walking hand in hand through narrow streets, dining in lovely restaurants, swimming on secluded beaches or experiencing unforgettable adventures together. A couple's vacation is a unique experience that you definitely won't forget in a hurry.
In this guide, we present you with 10 romantic ideas for a couples trip. We'll show you the most romantic places in the world and what to expect there. Perfect for travel inspiration!
Why travel as a couple?
A trip is always a great way to strengthen and deepen relationships. Choosing a vacation destination together, organizing the travels, and doing activities together helps you get to know and understand each other better. There are so many possibilities for a perfect journey! All-inclusive holiday, adventure and action, try a yoga retreat or spoil yourselves with wellness treatment, discover culinary highlights together, or go on an adrenaline-pumping adventure..the list of experiences is endless!
Also, a first trip together as a couple is groundbreaking. Do you still understand each other when you are with your partner 24/7? At home you can withdraw, on a trip, this is no longer quite so easy.
Often, however, couples travel deepens a relationship and commonalities move into focus. In the best case, you will enjoy in future all the benefits of traveling as a hobby!
Switzerland
No question, Switzerland with its spectacular mountain worlds is a real highlight in Europe and therefore gets a fixed place on our Bucket-List for couples. Here the Alps impress with their glaciers, fantastic nature, lakes and fairytale landscapes – can anything be more romantic? On a perfect Switzerland itinerary you will see not only mountains, also places to visit are Zermatt, Zurich, Lake Geneva, Interlaken and Bern. And not to forget beautiful Lucerne, a fantastic place with a really romantic old town!
Summer is a fantastic time to explore Switzerland, but also in winter, with its many Christmas Markets, this travel country is really worth a trip. There are many Christmas markets all around, perfect if you want to have some mulled tea in a glittering atmosphere.
Tip: Switzerland is one of the most expensive travel destinations. Here a trip should be well planned!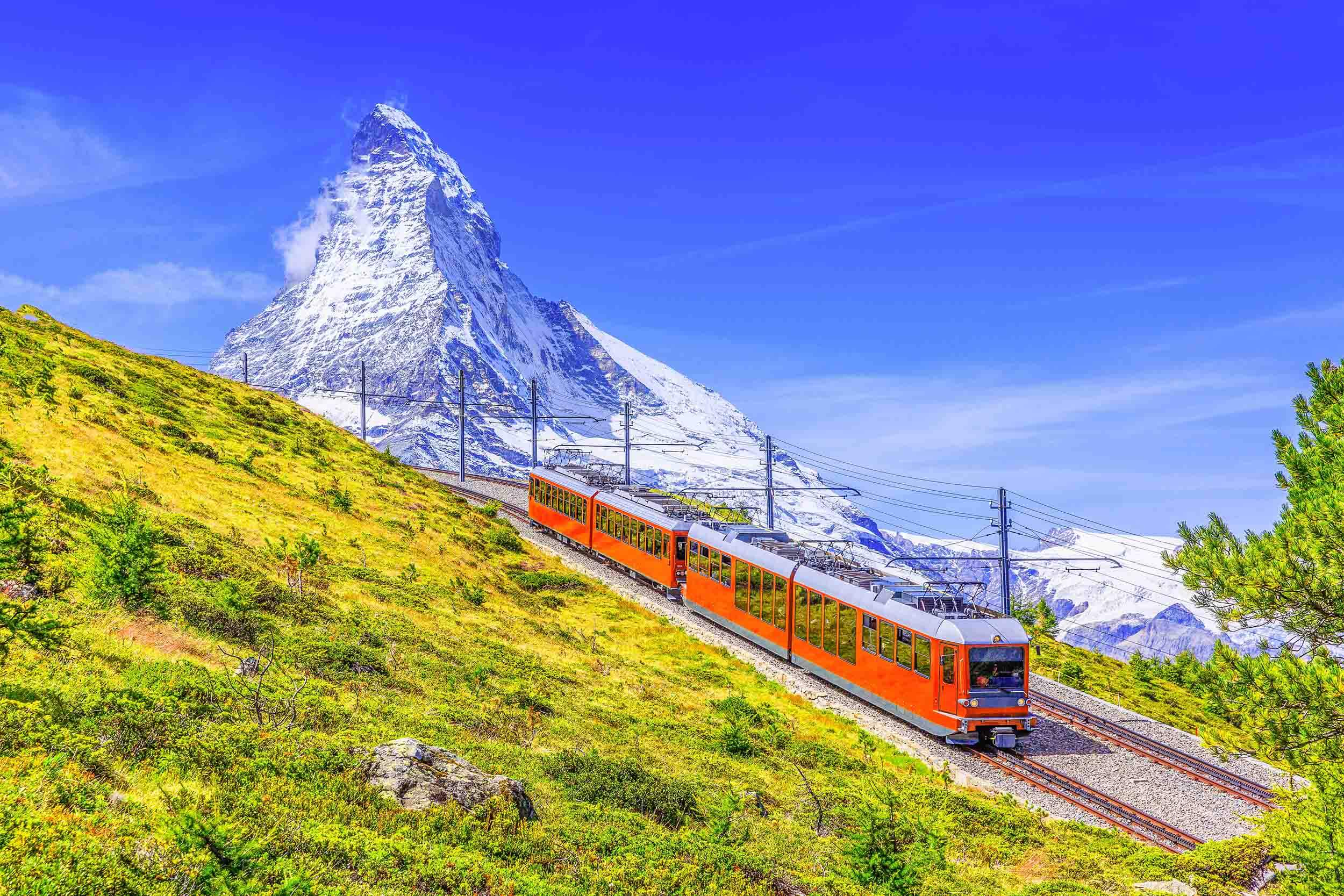 New Zealand 
Have you ever been to New Zealand? If not, for sure you and your partner will love it! There are so many exciting places to visit, but also some really romantic things to do. A perfect destination for couples! Discover unique volcanoes, hot springs, huge cities, rugged coasts, snow-capped Alps, jungles, picturesque beaches and spectacular fjords. Thanks to its diversity this country attracts backpackers and tourists from all over the world. Also several film productions such as Lord of the Rings were made here at the green island state in the southern Pacific. The North is amazing but especially the South Island of New Zealand is a magical place.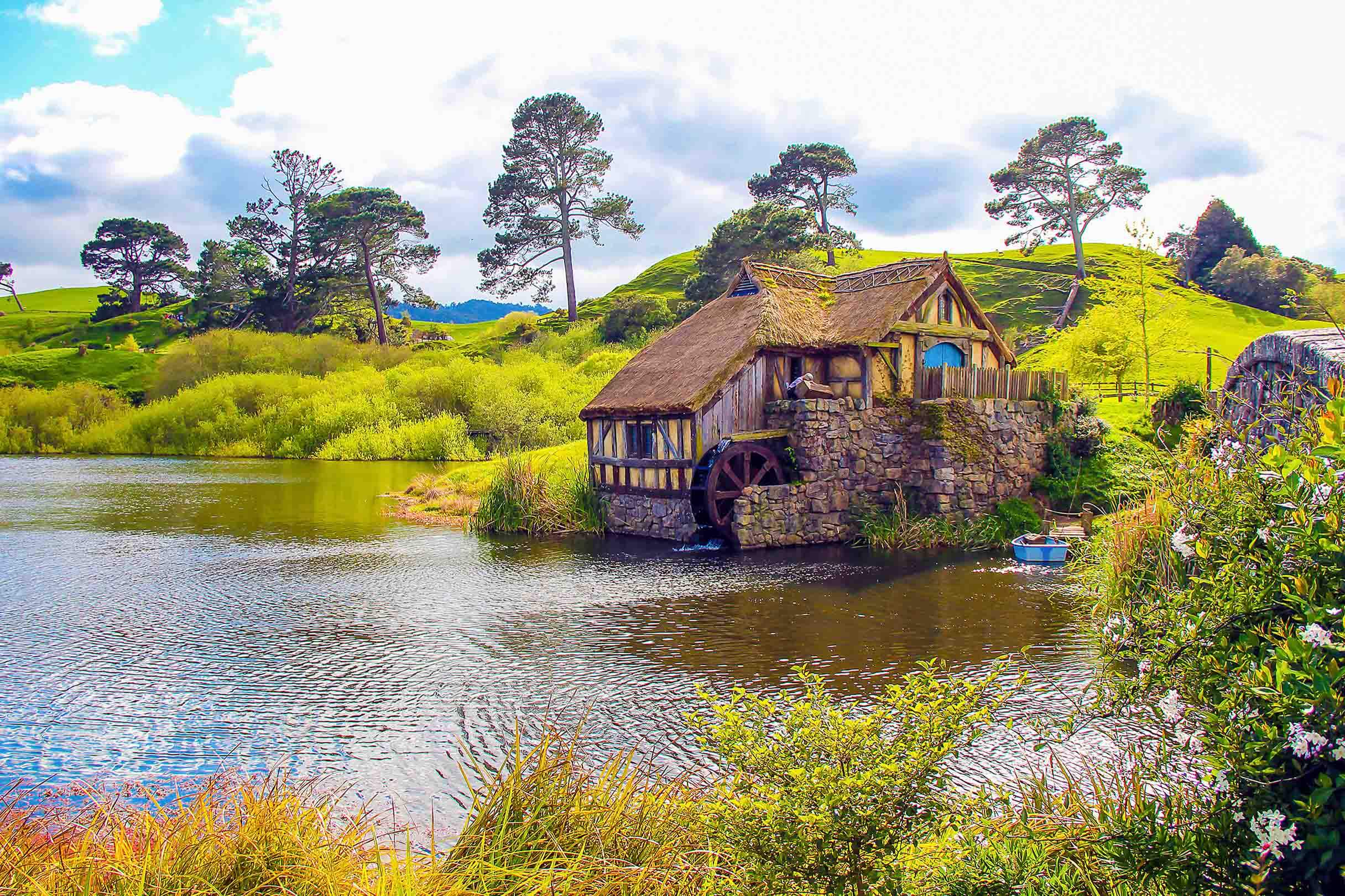 Canada
Another travel destination that is perfect for adventurous couples is definitely Canada! It is almost as big as Europe in terms of area and has a population of just 35 million people. Especially nature fans will surely find their personal happiness in the vast landscapes and the many national parks in Canada.
The best way to explore Canada is on a romantic road trip in a camper. This is the only way to explore the best sights of this country on your own.
Among the most famous natural highlights that you should definitely have seen are Banff National Park, Jasper National Park, the Athabasca Glacier and the world-famous Niagara Falls. Cities like Vancouver and Toronto are also worth a visit!
Tip: For a perfect romantic stay, don`t miss to check out this amazing Toronto hotels guide!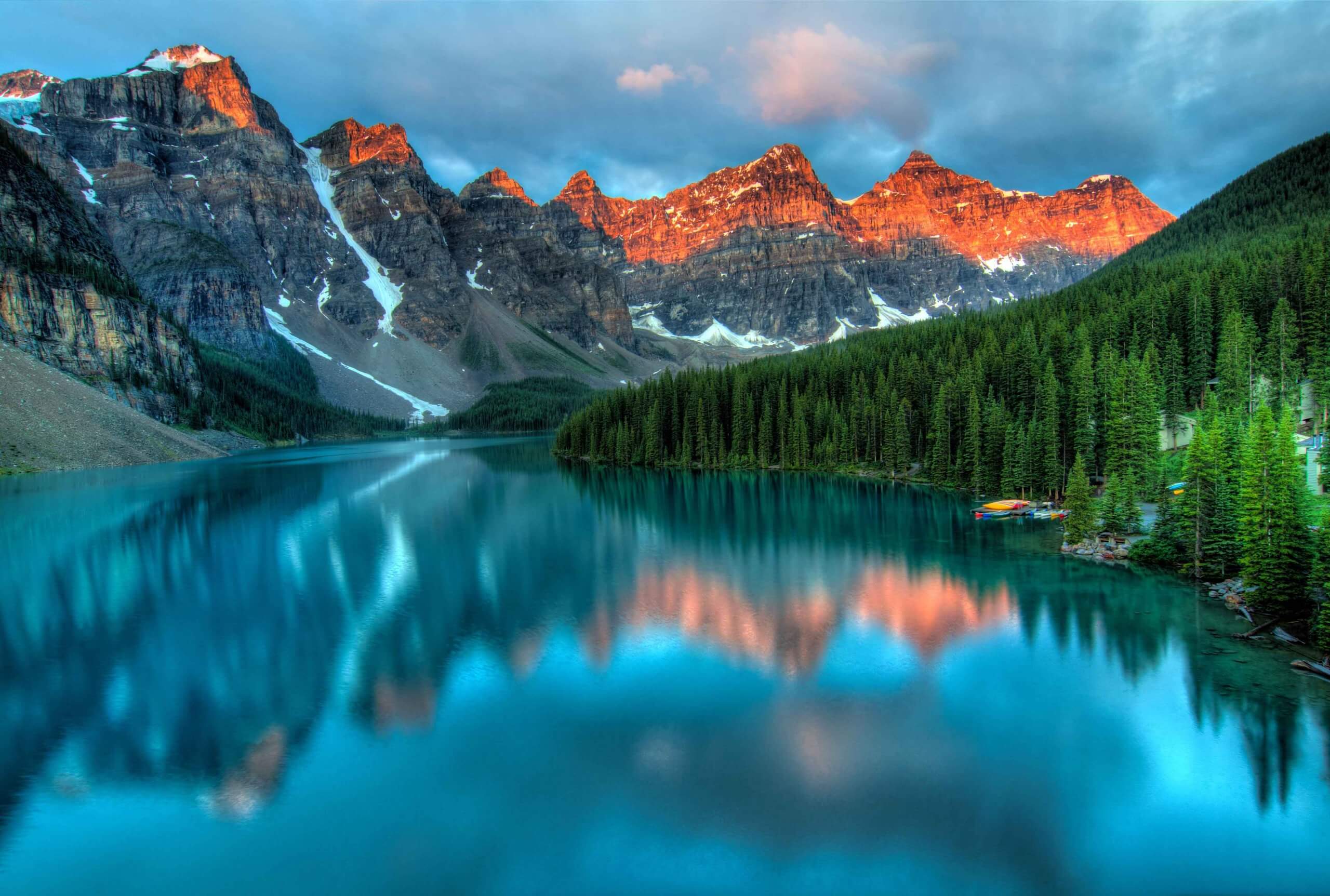 England
When talking about England, many people think about London and the famous attractions such as Buckingham Palace or Tower Bridge. However, when visiting this amazing country there are so many other interesting places to explore. And there a plenty of romantic destinations for couples! Here is a fantastic list of the best UK staycation ideas.
Did you know England offers more than 900 km of breathtaking coastline, with many lovely places and especially romantic places worth seeing? You'll find many hidden gems in Cornwall, a lovely region in South England with amazing beaches and breathtaking landscapes! Or the great Yorkshire Coast with sandy beaches and towering cliffs.
Another plus is the wide range of amazing accommodations: From castles to cottages to cabins, this country has an abundance of unique places to stay. Perfect if you are planning an unforgettable UK adventure trip!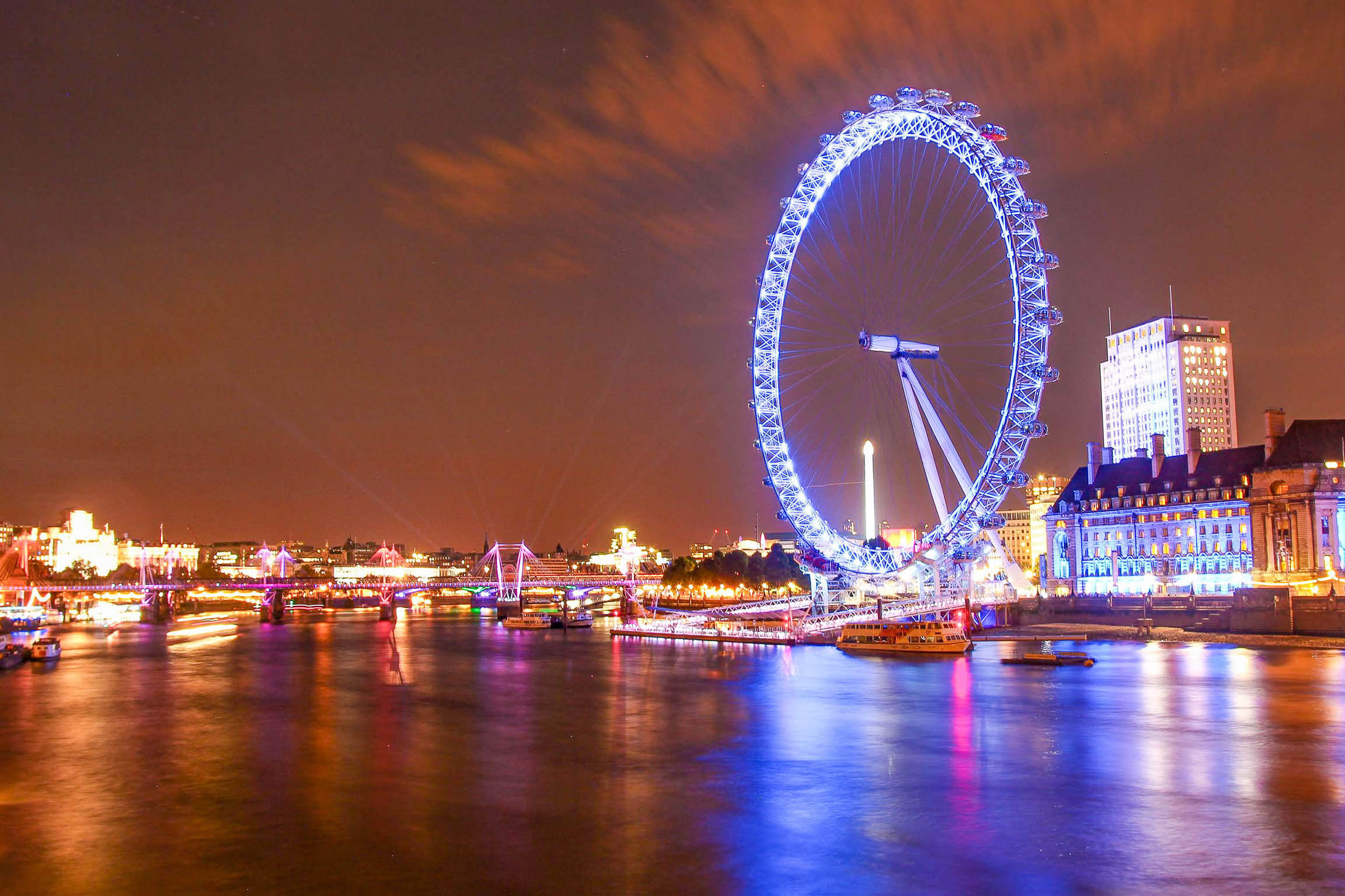 India
Especially the first time in India is an unforgettable experience and there are many breathtaking things for couples to discover. Whether paradisiacal sandy beaches, adventurous trekking tours through fascinating landscapes, shopping in lively bazaars, ancient cities and busy metropolises, or finding your center with Ayurveda or in a luxury Yoga Retreat – the things to do in India are endless. Also the landmarks in India are amazing and very worth visiting!
In any case, don`t miss going on road trips in Rajasthan! Jaipur, Jaisalmer, Jophur – there are so many fantastic places to visit. One of our favorites is the peaceful city Udaipur, surrounded by the Aravalli ranges, and considered to be one of the most picturesque cities in India!  Another must-visit place for couples is Kerala! It is known as a tourism hub for tourists to enjoy the pleasant environment and gorgeous scenery for having Ayurveda treatments.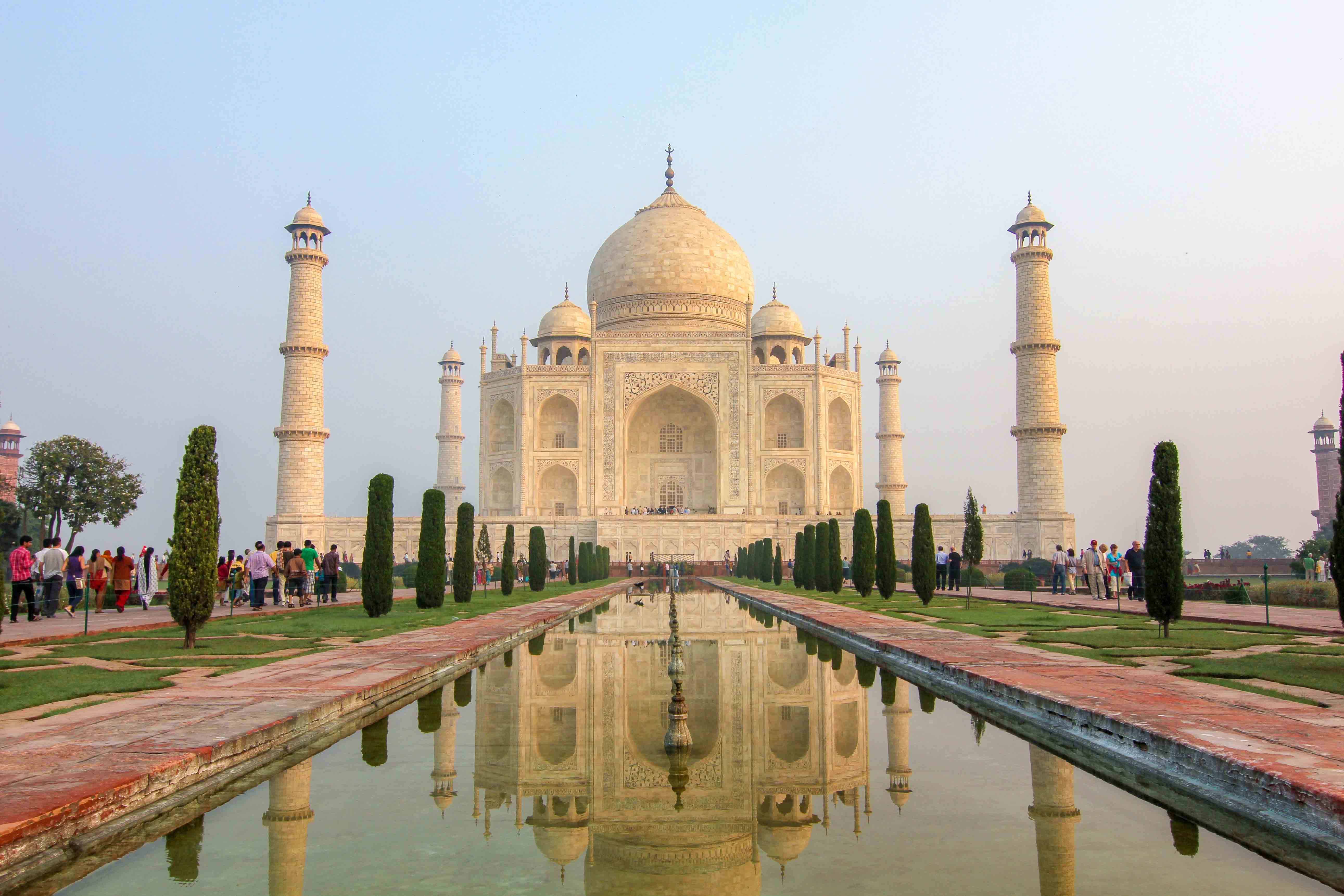 Egypt
One of the must-see countries, not only for couples, is Egypt, the country on the Nile is especially known before the early advanced civilization of Ancient Egypt and offers the visitor impressive attractions such as pyramids, temples, museums and monasteries. With a perfect Egypt itinerary, you will discover the land of the pharaohs in an extraordinary way!
But there are also so many things to see in Egypt: The desert, the Nile and the Red Sea are just a few of the highlights. In any case don`t miss to visit the historic Cairo, the citadel and other highlights of Egypt's capital, where you will find many of the most important cultural sights!
Tip: Really romantic are the amazing hotels at the Red Sea, where couples will enjoy some unforgettable days by the beach! Another idea is to take a romantic cruise or catch the breathtaking view of the pyramids at the sunset.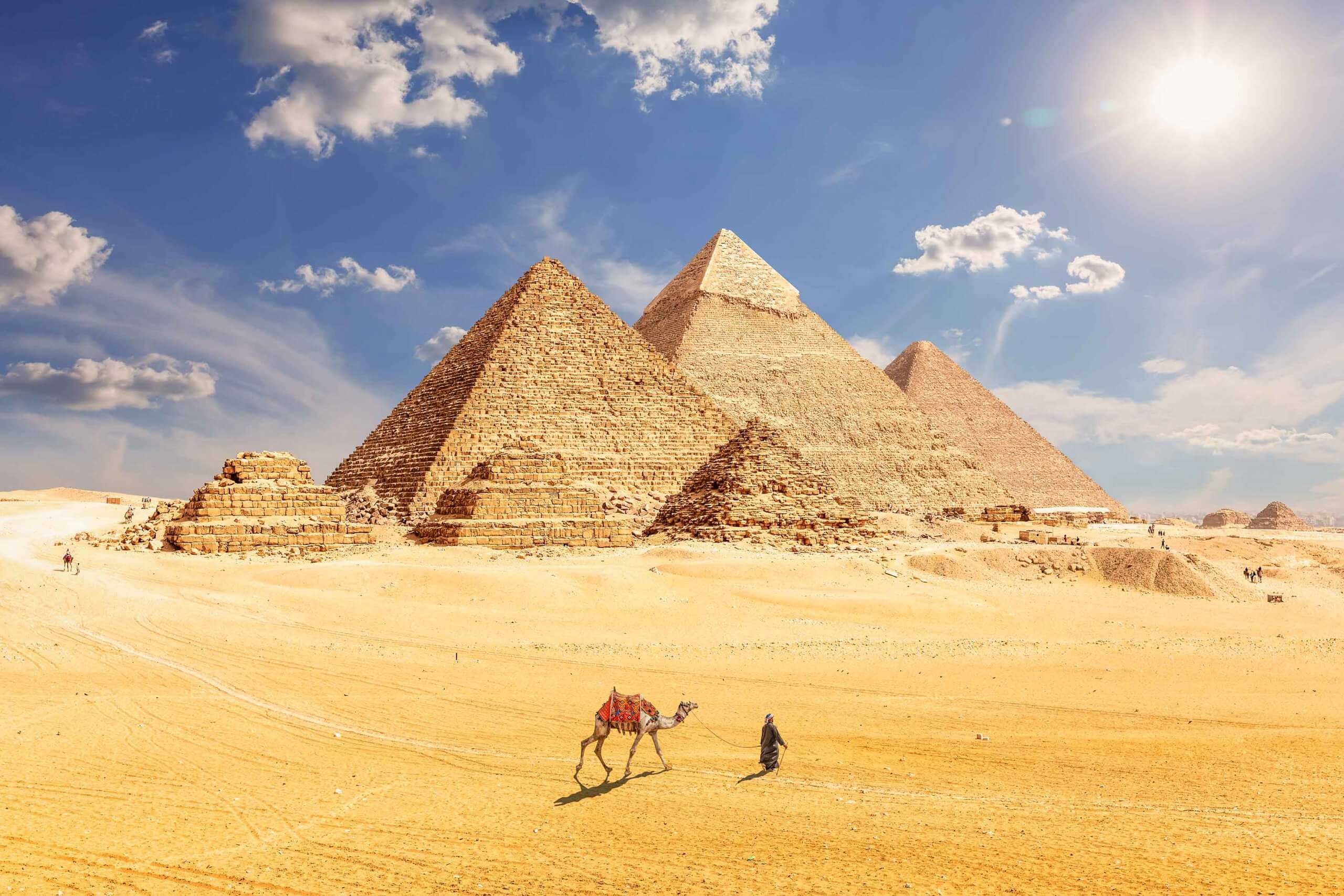 Greece 
Greece, especially the Greek islands are a very special destination for couples. Here you can experience a unique vacation for two from its most beautiful side: Fabulous beaches, beautiful nature, and still authentic regions to discover. Hard to believe, but there are about 6,000 islands to explore. Only 272 of them are inhabited! Each island is interesting, only partly a little bit different.
Well known are especially the islands like Zakynthos, Mykonos, Santorini, Crete or the "Mamma Mia Island" Skopelos, but there are countless other island pearls to discover. Here is a perfect list of the best islands to visit in Greece!
No matter where you and your partner want to stay, you'll find cute villages and towns where you can try some traditional Greek food, you will have the chance to learn more about Greek history and of course enjoy some gorgeous beaches. And you will also find some amazing possibilities for hikes in Greece!
Tip: Amazing are also the many recommended accommodations in Greece, just think about the luxury hotels in Santorini!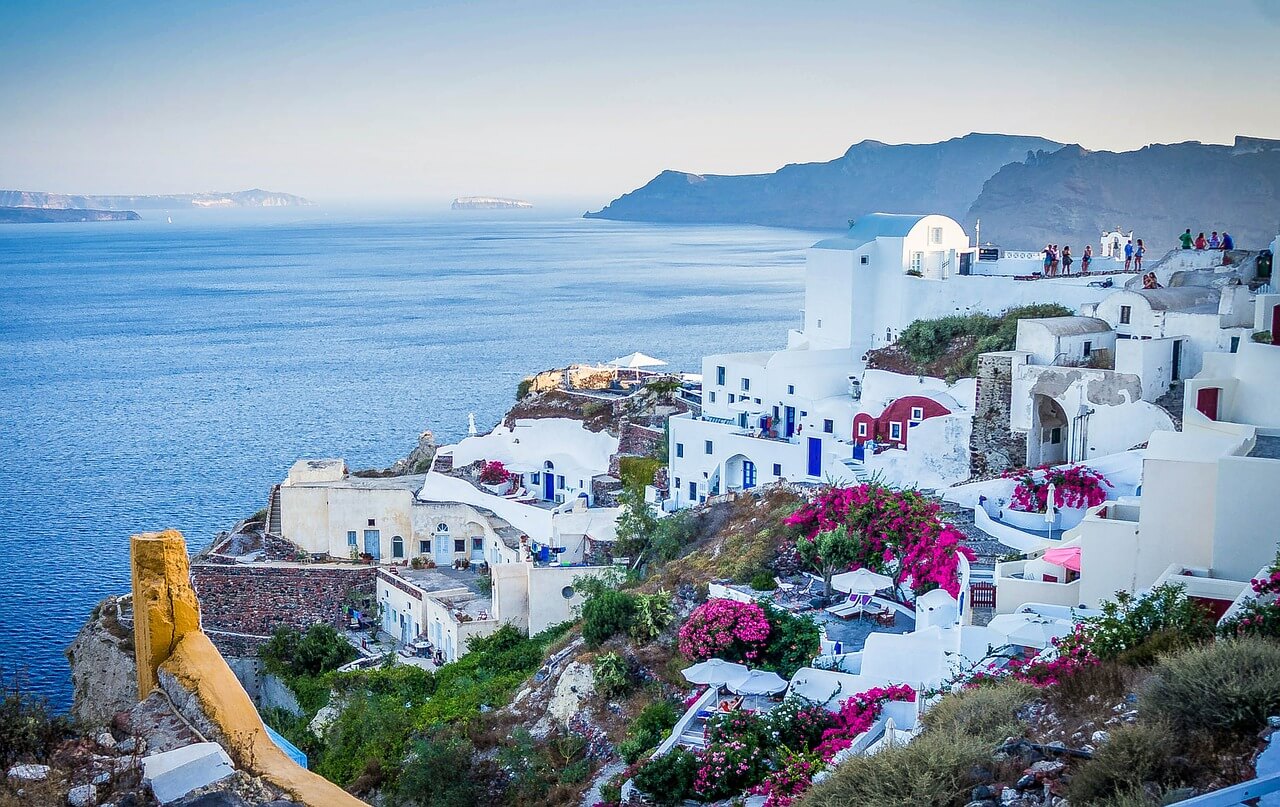 Scotland
Scotland is located in the north of Great Britain, and this country also has a lot to offer as a romantic destination for couples! Breathtaking and truly unique are the almost surreal landscapes like Scotland's Isle of Skye, which are also extremely attractive, especially for photographers or for couples photos. Also impressive are the many old romantic castles that give Scotland an extra dose of charm.
But also the cities of Scotland are worth a trip. A city trip to Edinburgh is always worthwhile! The medieval architecture, the countless historical sights, but also the cool authentic pubs are a guarantee for an unforgettable vacation!
Tip: A Scotland road trip with overnight stays in castles and palaces is probably the most romantic way to explore this travel destination.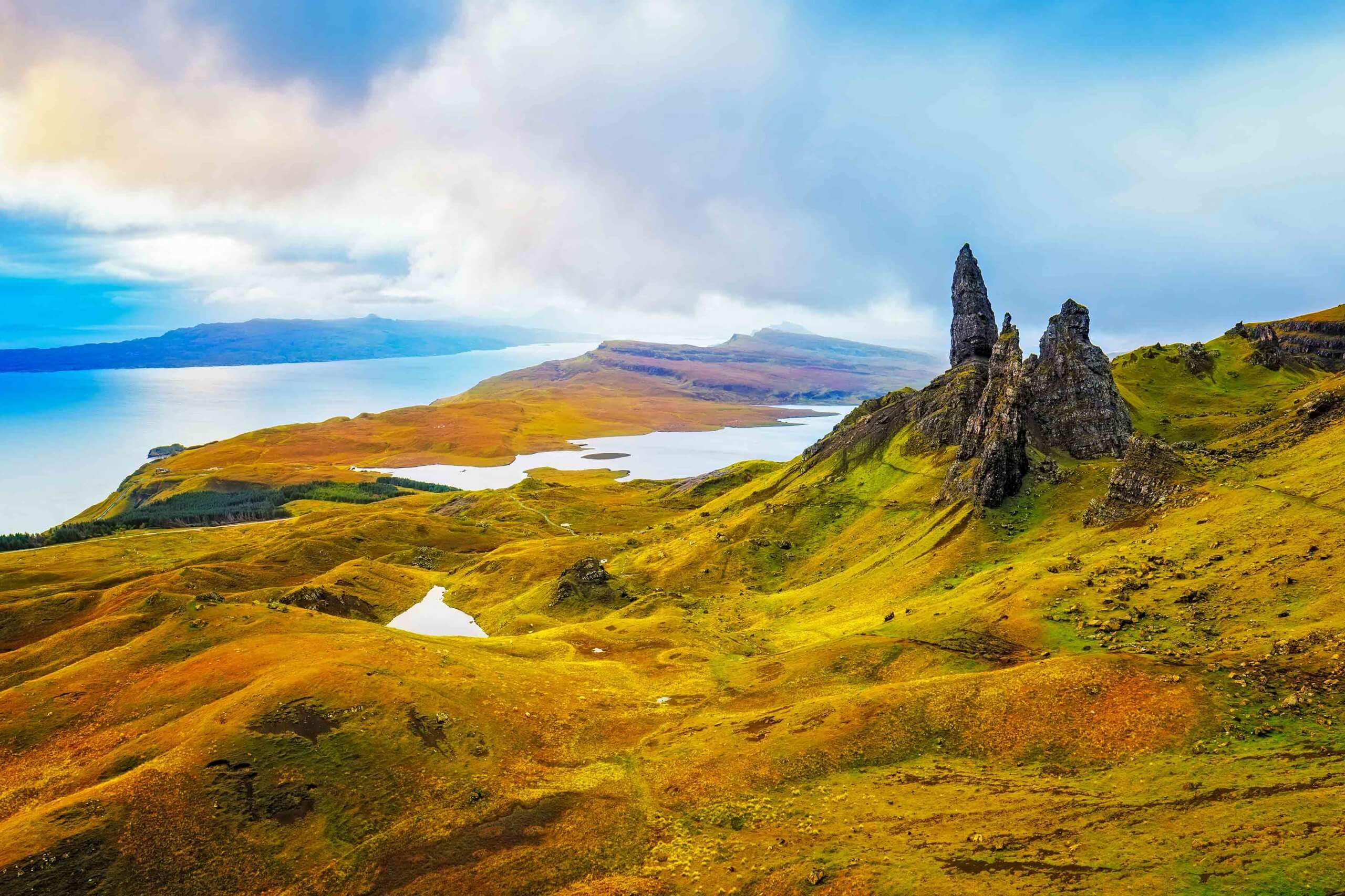 Turkey
Turkey is one of the most popular destinations for couples. And that's not for nothing: The country between Asia and Europe also has a lot of romantic attractions to offer. From glamorous metropolises like Istanbul and Antalya to fantastic bathing regions like the Turkish Riviera. Also the beaches in Turkey are absolutely worth seeing – but there are so many more recommendable places, national parks and historical attractions to include in a perfect Turkey itinerary!
Tip: Most visitors come in Summer. But also a visit in winter is just amazing! In any case don`t miss seeing Istanbul, one of the most interesting cities in the world! Here is an amazing list of the best photo spots in Istanbul!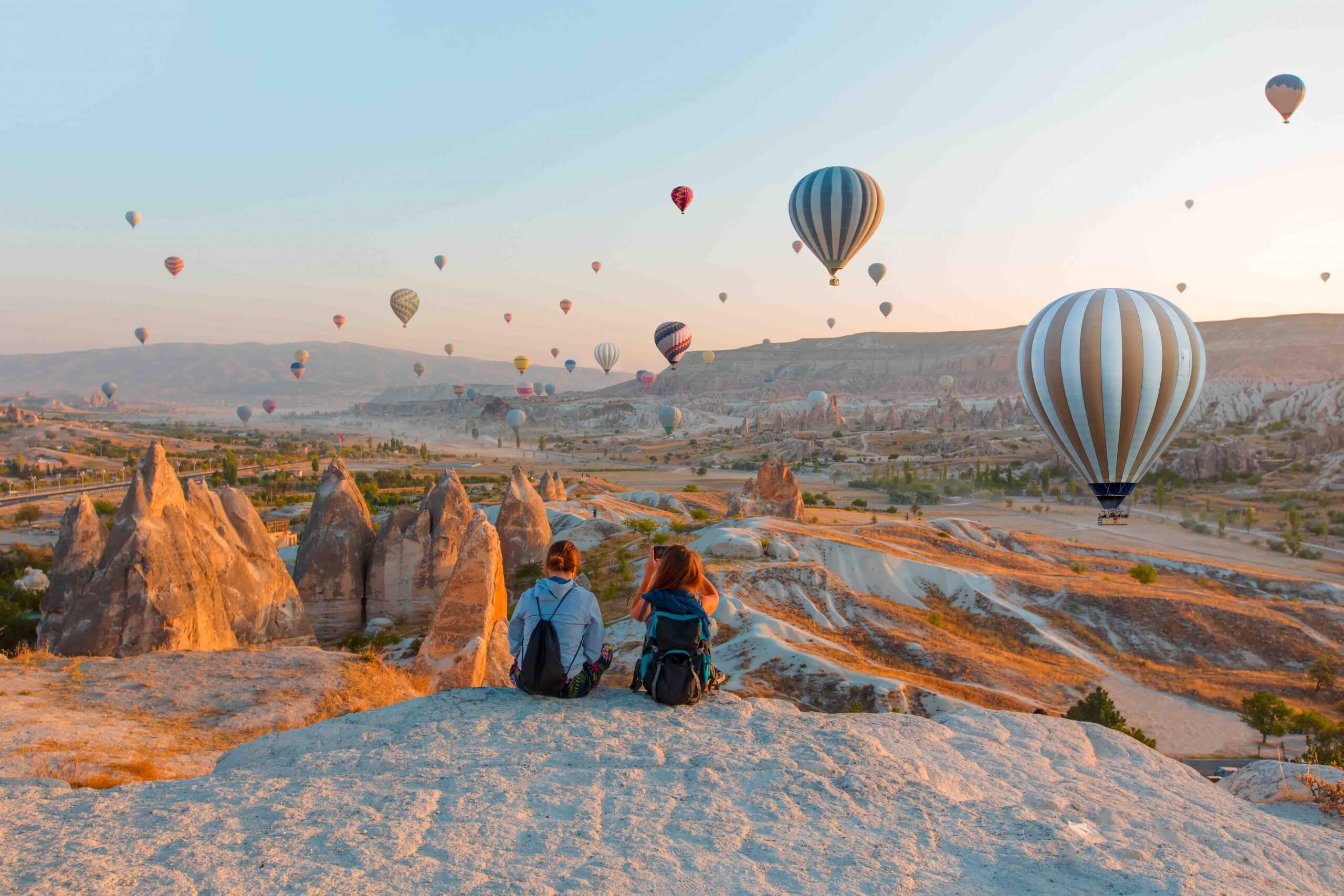 Mexico
Mexico is one of the beach destinations for lovers! There are actually countless amazing things to do in Mexico! Many honeymooners are drawn to this fabulous country, where gorgeous beaches and fantastic hotels make a trip a romantic experience. Above all, the numerous dream hotels, top-rated all-inclusive resorts and an incredibly romantic setting by the sea make a trip perfect.
Some of the most popular resorts are definitely Cancun or Tulum. Here you will find countless gorgeous sparkling white sandy beaches. In addition, there is exciting nightlife and therefore a lot of fun is provided.
A visit to the cities of Mexico, like Mexico City or Queretaro City, is also highly recommended! Amazing architecture, rich history and an exciting culinary scene make these metropolises the most fascinating cities in the world.
Tip: For a very special trip, check out this amazing guide about the "Off the Beaten Path in Mexico"!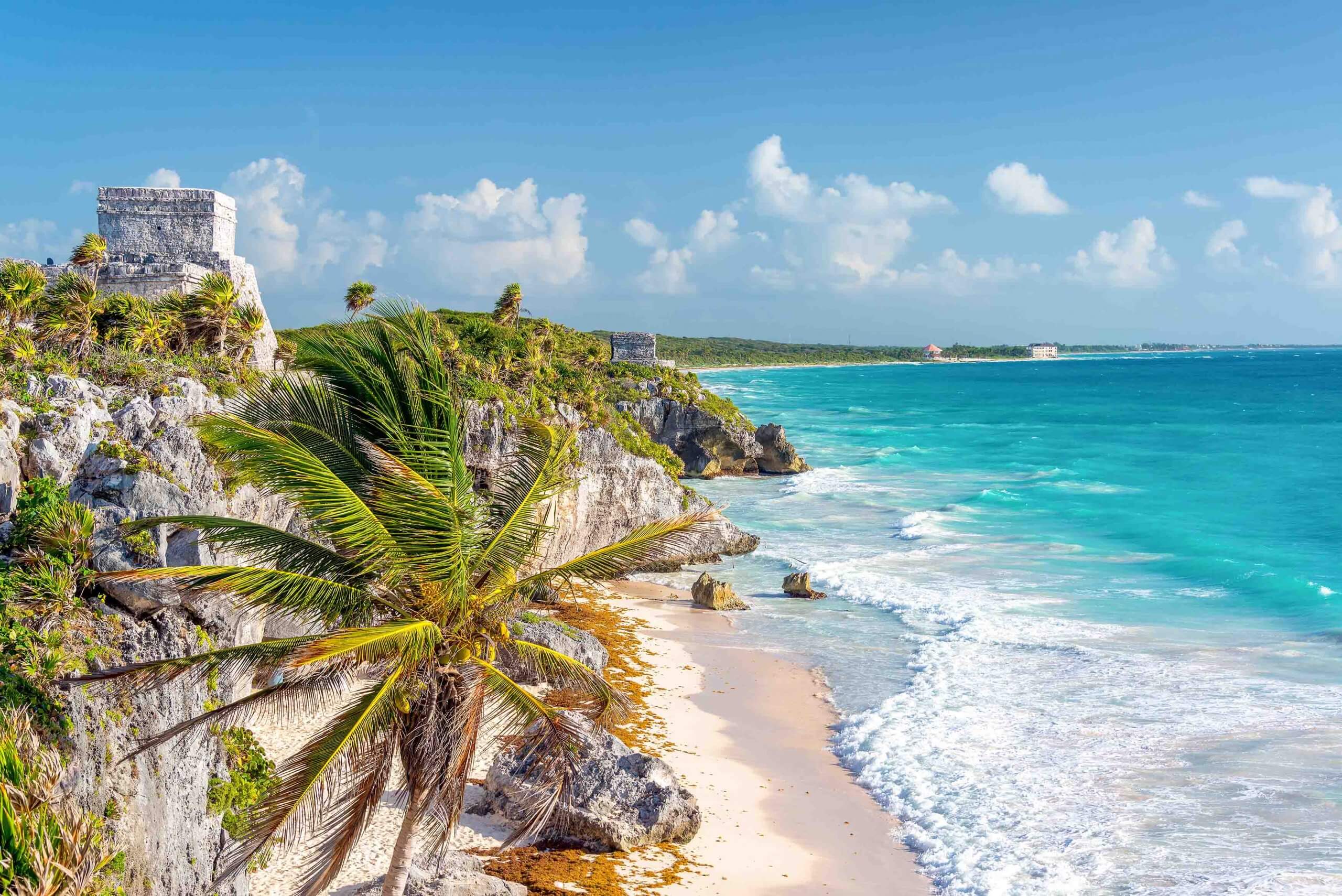 France
Paris is probably the classic destination for lovers and a must-visit on any France itinerary. If you've never been there, this year might be the right time. Many even experience their marriage proposal here – it doesn't get much more romantic than that. One week in Paris is just the perfect amount of time to explore all the amazing places in this amazing city!
But France has countless other romantic spots to offer. Enough to take a closer look at all the beautiful places in France! A great mix of culture, history, art, landscapes, sea and great food awaits you here. And not to forget the Mont Blanc, the highest mountain in Europe and a famous spot for alpinists, or the many breath-taking castles in France! Some of the best romantic places you will find in the small towns. Like the beautiful villages in the Dordogne, a really idyllic region in the southwest.
Also, this country is world-famous for fine wines and so you can explore many amazing wine regions in France and try more than 200 indigenous wine varieties.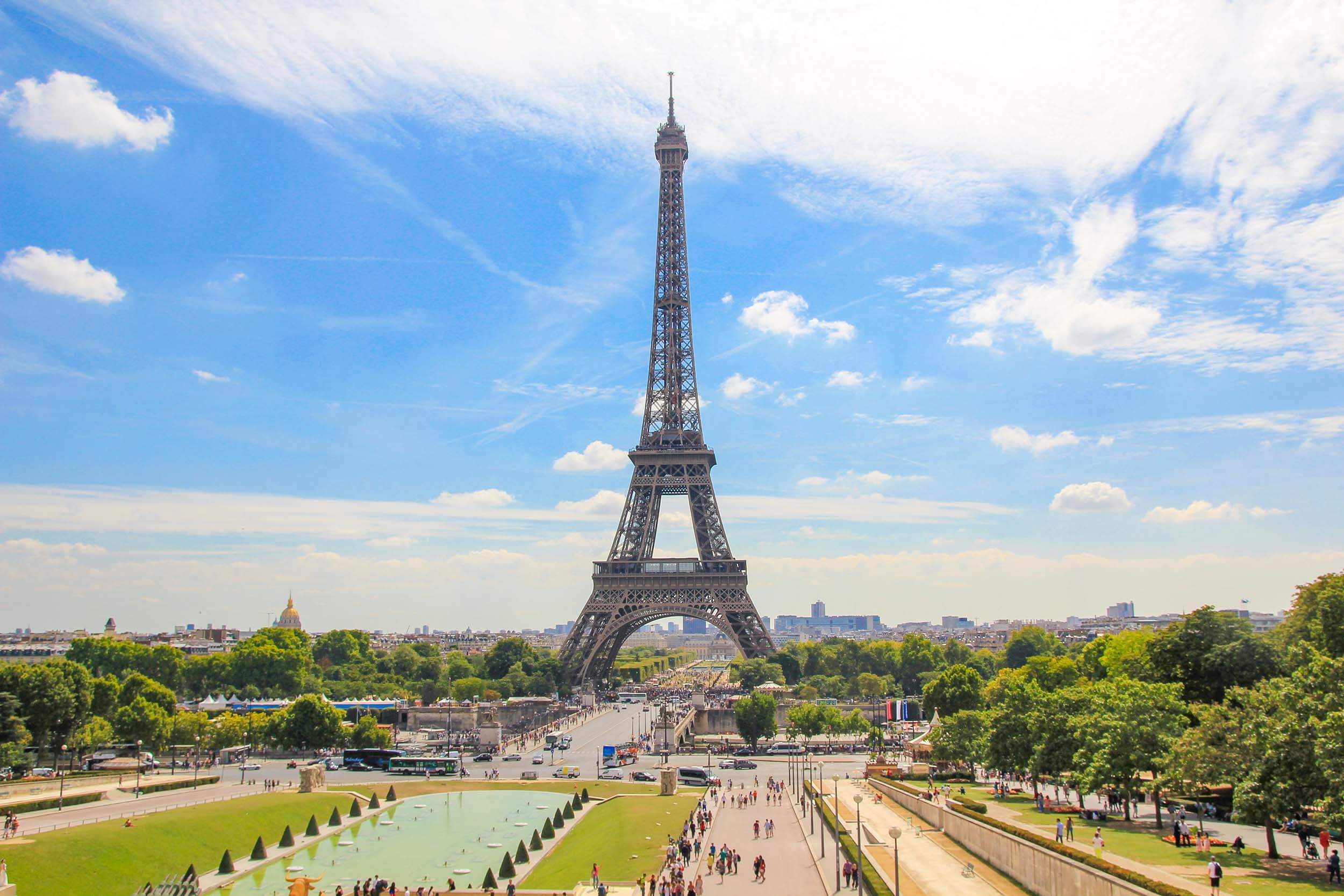 Australia
Australia is known all over the world for its numerous and unique attractions and especially for adventurous couples a perfect travel country. The most famous landmarks in Australia, that probably everybody knows, are the Sydney Opera House, the Great Barrier Reef and the Ayers Rock. Really fascinating are the different landscapes of Australia, which are spread over the whole continent due to the different climatic and geographical conditions. Only in this one country you and your partner will find tropical rainforests but also deserts, colorful coral reefs but also mighty mountains, wonderful beaches.
One of the main places to visit in Australia is for sure Sydney. There is a wide range of amazing attractions to explore, like the world's great icons, the Sydney Opera House which is a UNESCO World Heritage Site or the  Sydney Harbour Bridge or "Coathanger," as locals call it.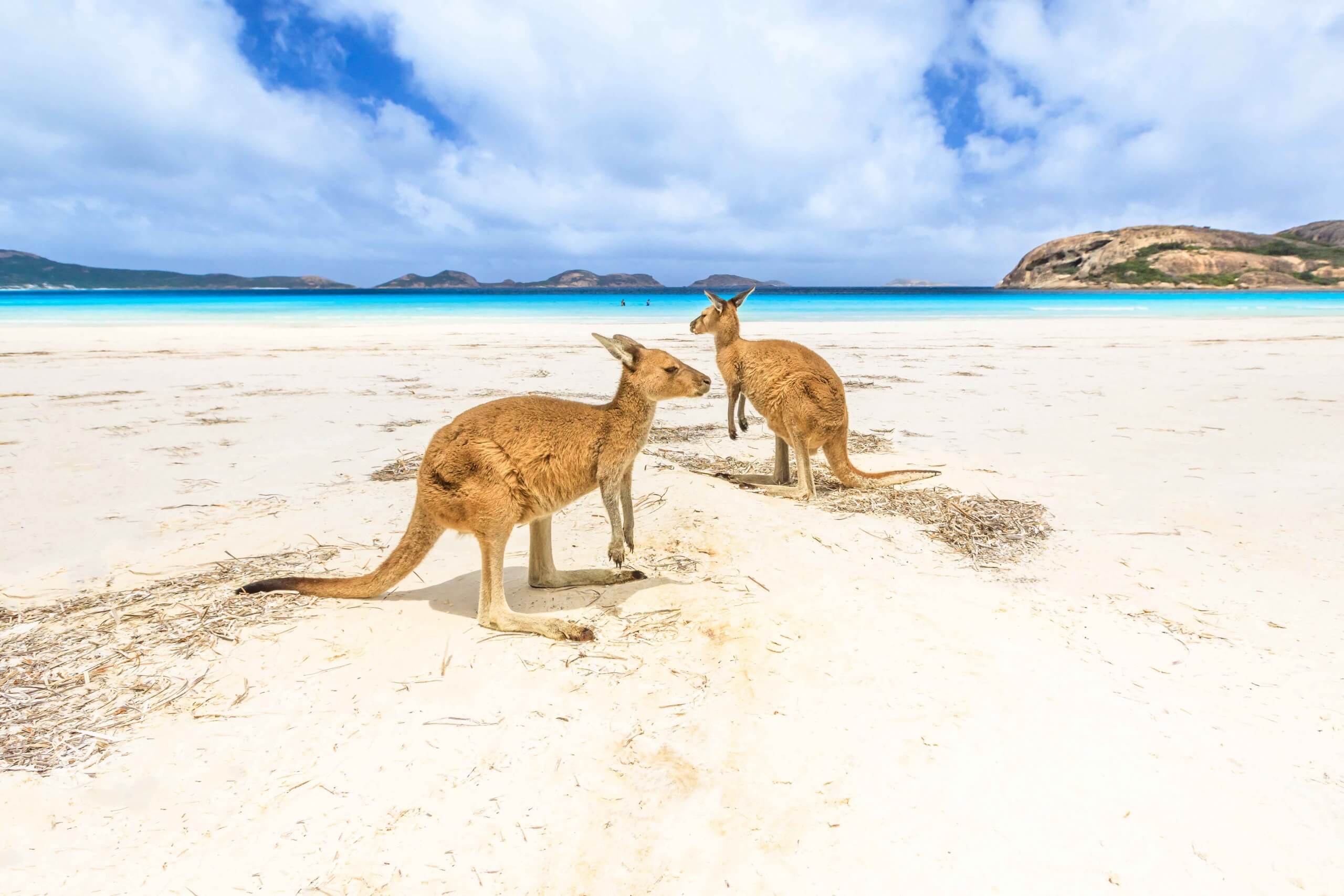 Italy
There are so many romantic places to visit in Italy! Perfect for all travel couples. Amazing beaches, romantic old towns and imposing landscapes are just a few of the highlights. And not to forget the fantastic luxury hotels in Italy, which are just perfect for honeymoons.
High on the travel list for lovers is the city of Rome. This is a real classic for a short break and couples from all over the world come here to experience the so-called City of Angels. Among the most important sights here are the Trevi Fountain, the Colosseum and the Spanish Steps. A visit to the Trevi Fountain in the early morning is especially romantic. At this time you have this place almost all to yourselves and can throw a coin into the fountain together. Maybe your very personal wish will come true.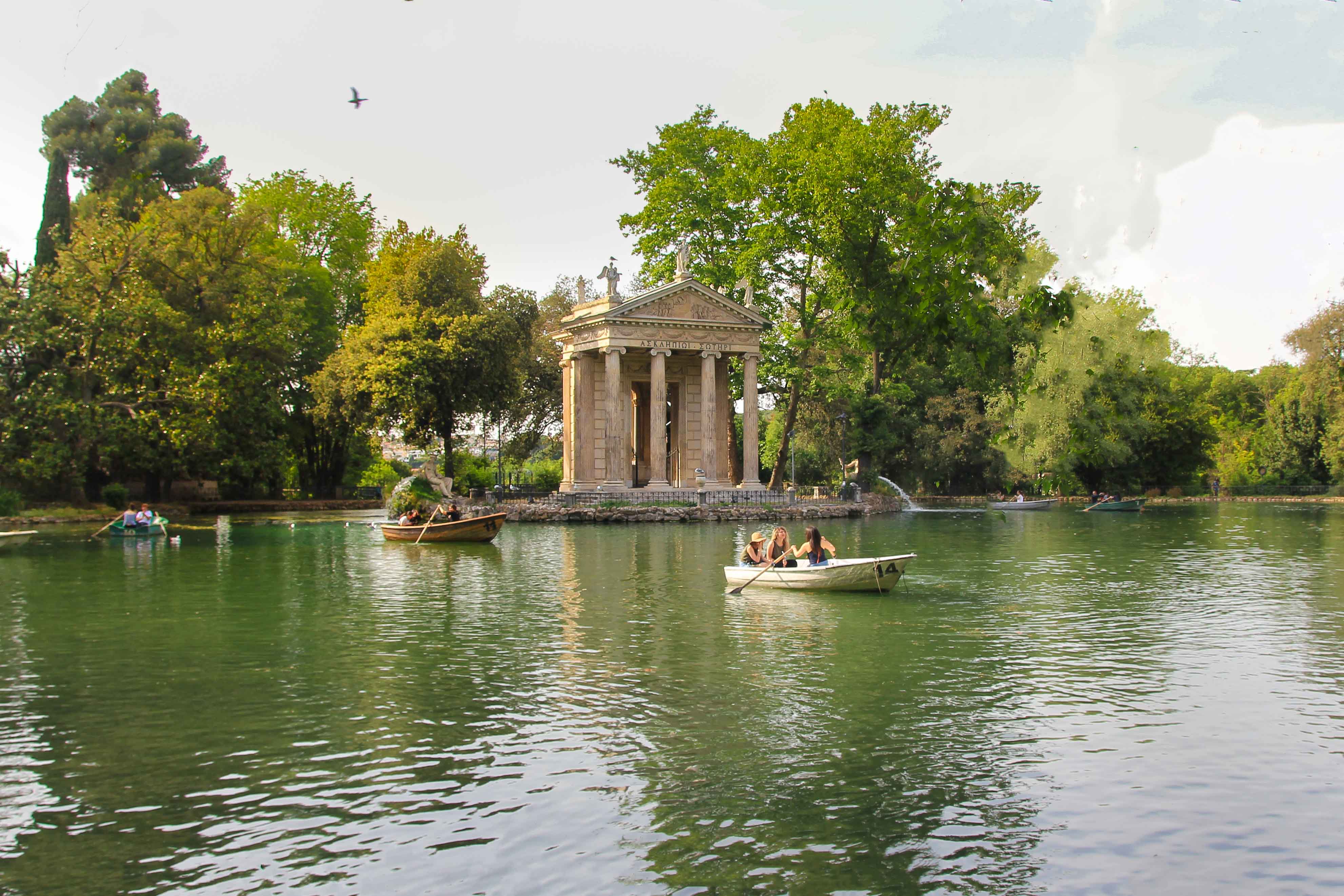 Park Villa Borghese © Jürgen Reichenpfader
---
Disclosure: Some of the links below are affiliate links. Meaning that if you click on certain links, and then subsequently purchase a product, I will receive a small commission at no extra cost to you.
---