City Break Ideas: Magical Cities for a Weekend!
A city break is a great way to get away from your boring everyday life and enjoy not only a new city but also interesting cultures, impressive attractions, cool events and fantastic gastronomy. In addition, most metropolises offer really phenomenal shopping opportunities that you probably won't find in the country. You are planning a short city trip, may for 2 days or 3 days, but don't know exactly where to go? No matter if you are looking for a romantic city break, cheap city breaks, summer or winter city breaks in your mind – there is the perfect weekend trip for anyone! No worries, we show you the coolest city break ideas for next year!
In this travel guide, we'll show you the best cities for a short break that's really worth it! In addition, there are valuable tips and information that are guaranteed to help you plan your next city travels.
Madrid
Madrid is definitely one of the prettiest cities in Europe. Here you can expect a cool mix of culture, history, and delicious food. This makes the city the perfect destination for a short trip. Although the city is not located by the sea, like other Spanish cities such as Barcelona or Valencia, this metropolis is no less worth seeing. There are so many things to do in Madrid. Hard to believe, but every year, 7 million international tourists visit Madrid, making it the second most popular city in Spain.
With the sights of the city, especially culture enthusiasts get their money's worth. Here you can discover real highlights like the famous Museo del Prado and at the Palacio Real. Beautiful is also the Parque de Retiro or the Casa de Campo, where you can relax wonderfully.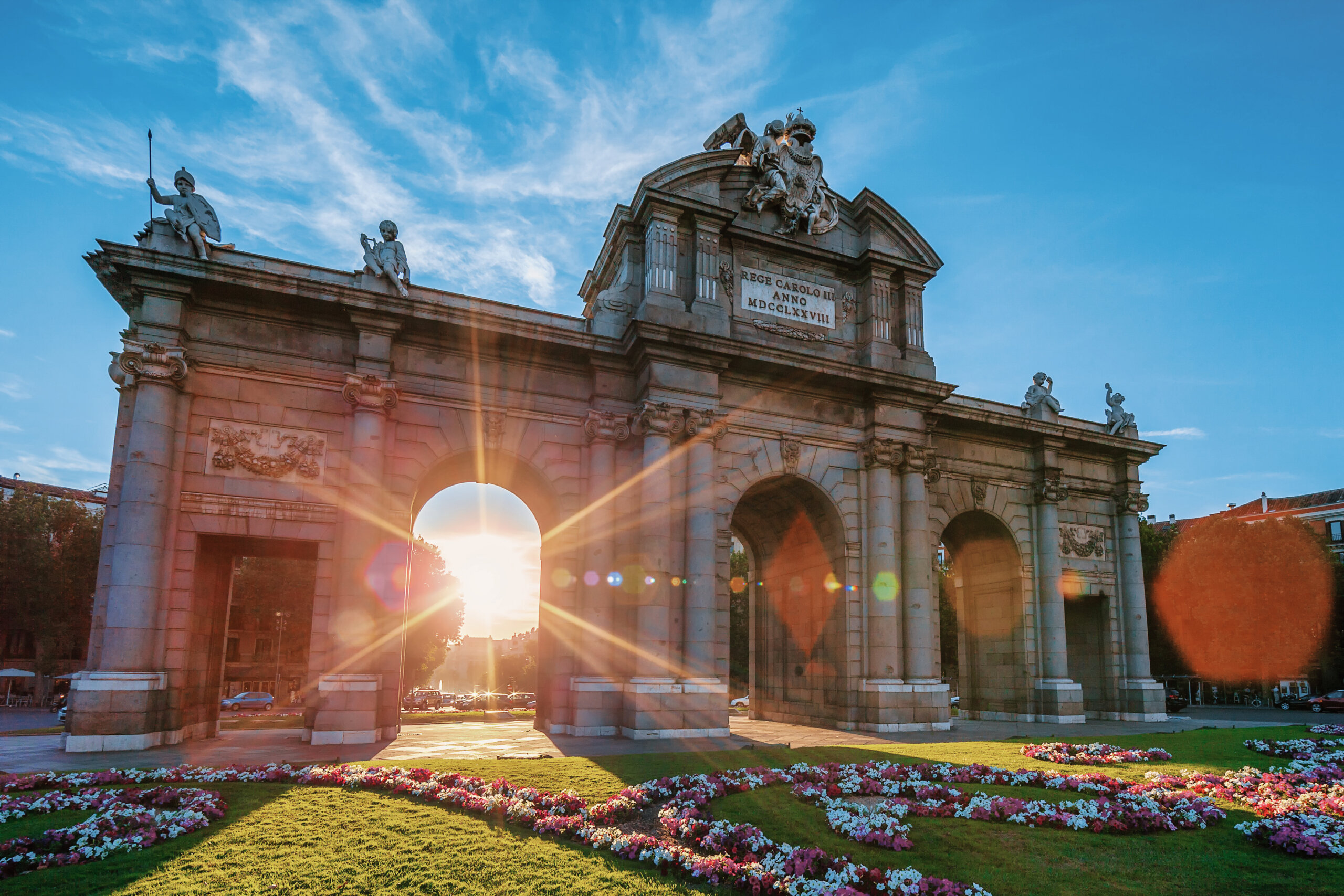 Istanbul
Have you ever been thinking about going on a city trip to Istanbul? May now is just the right time for you. Did you know that with 13.7 million inhabitants, Istanbul is even among the top 5 most populous cities in the whole world? This city is fascinating with a unique mix of the Orient and Occident, with countless amazing attractions, fantastic photo spots, and not to forget the delicious classic Turkish desserts and the Turkish wine bars in Istanbul!
Golden Horn, Hagia Sophia and Blue Mosque are some of the most amazing places to visit. In any case, don't miss visiting the Grand Bazaar – the beautiful oriental market where you can shop until you drop! Istanbul is known as a fantastic city break destination for spring. But also a visit in winter can be a great experience.
Tip: Check out this complete guide about where to stay in Istanbul!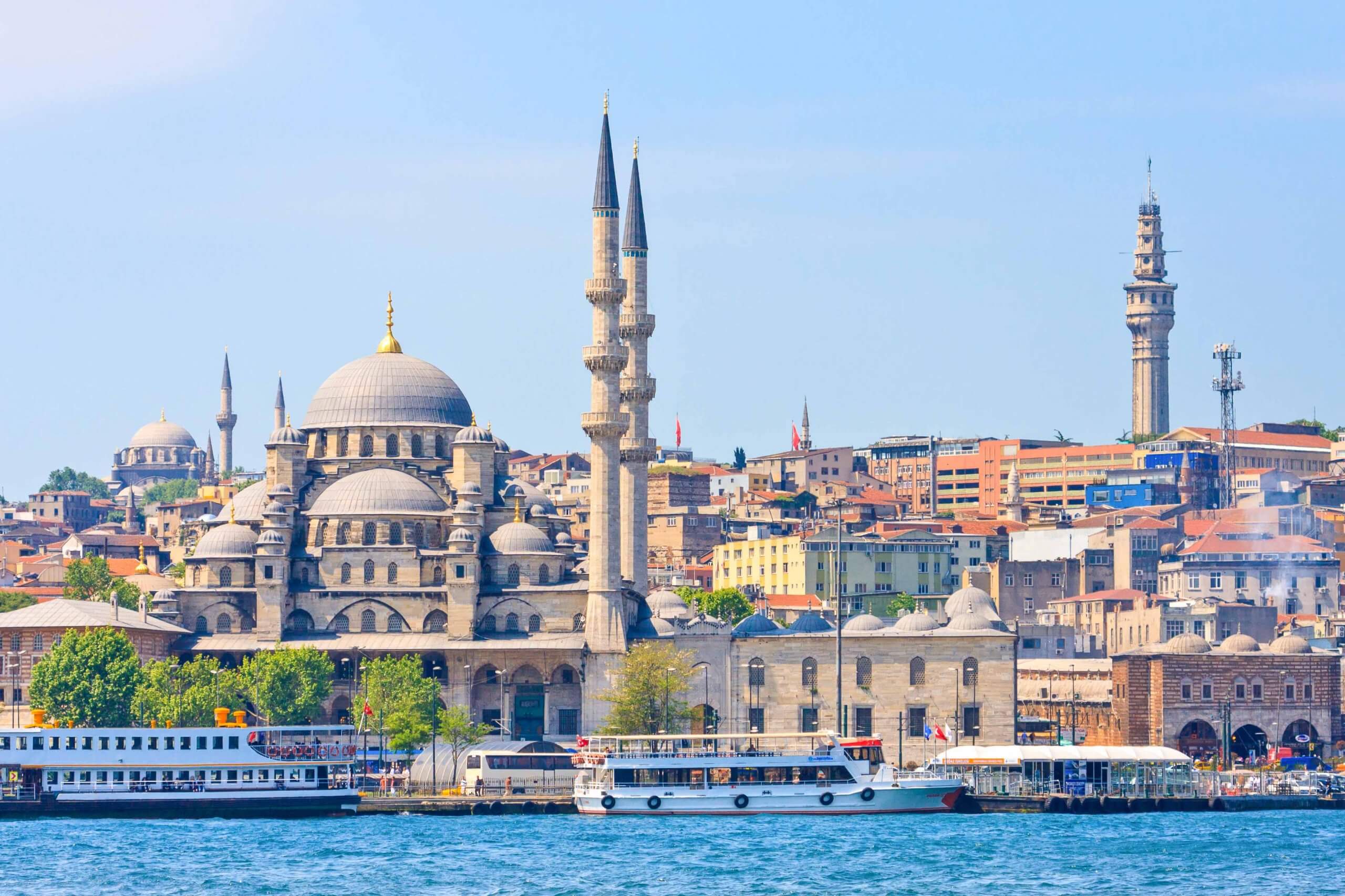 Paris
Paris, the city of lights and romance, is a really popular destination for a city break in Europe! The Eiffel Tower as the most famous landmark of France, the Louvre and the artists' district of Montmartre are just a few of the attractions to admire and photograph here. Many fantastic hotels offer you central accommodation and the first-class restaurants and cute cafes provide culinary highlights.
There are so many amazing things to do in Paris! With its many breathtaking architectures, museums, churches, magnificent sculptures, numerous gardens and artistic corners this city is a real highlight. Also the covered passages in Paris are a really special thing to see.  Paris is a city that everyone should visit at least once in a lifetime!
Paris is the number one destination for city breaks for couples! Recommendable is this place especially in late spring when the flowers are blooming, and the temperatures are lovely.
Tip: 2 days in Paris is the perfect amount of time to explore all the main places! But also just 1 day in Paris is recommended, especially if you are having a stopover! For exploring the hidden gems, you should probably plan a bit longer. Here is a list of the best arrondissement to stay in Paris!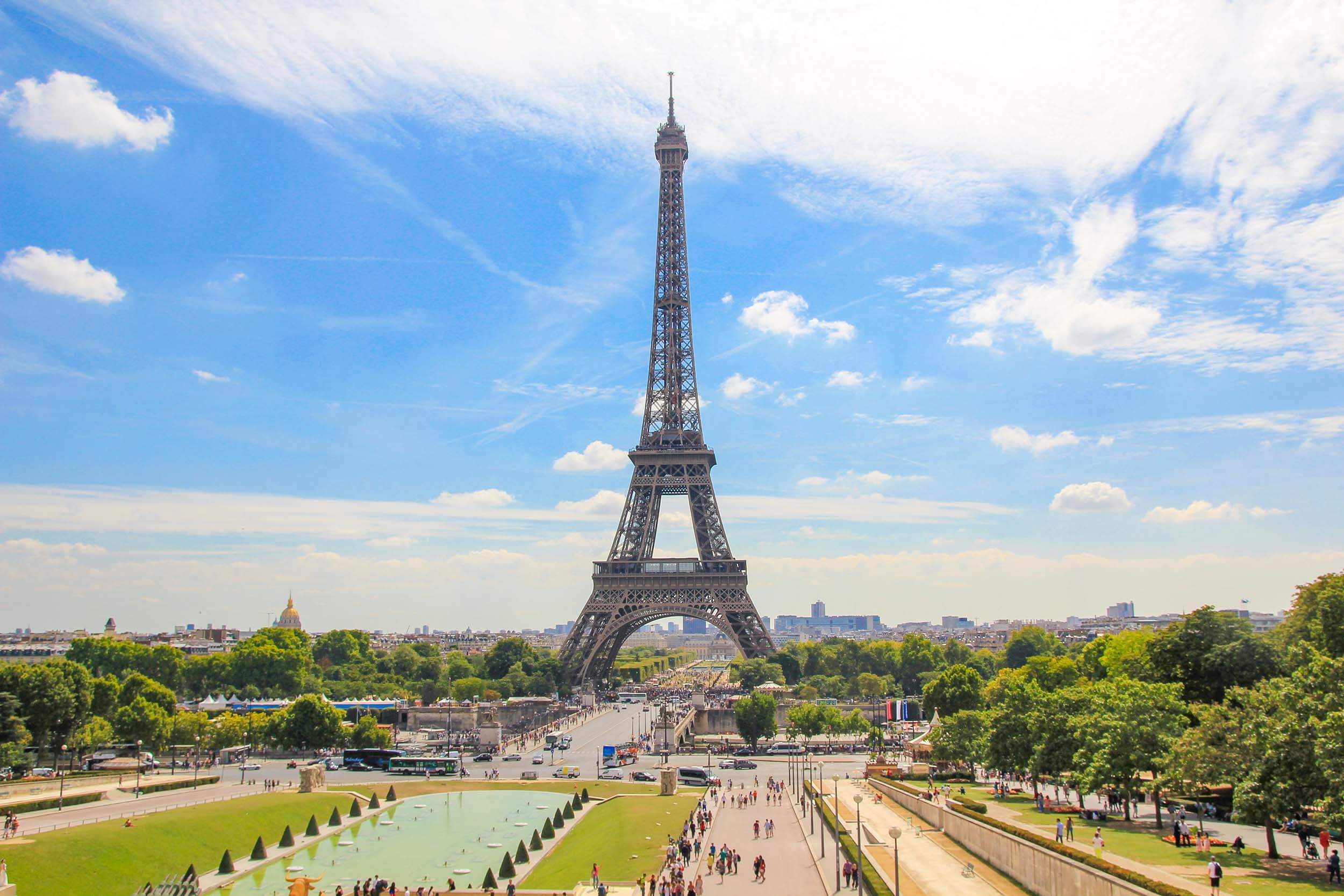 Kuala Lumpur
Kuala Lumpur is a really great city for an exciting city break in the SEA. This cool city offers a great variety of sights, a wide range of activities, and not to forget really good restaurants and rooftop bars to choose from. There are also many amazing places for shopping, starting from traditional markets to top modern shopping centers.
Two days in Kuala Lumpur are just perfect to explore this city. Of course, you can stay longer, especially if you want to do some excursions. In any case, you should definitely go and check out the world-famous Petronas Towers. They are one of the top sights in Malaysia!
Also fabulous are the many great accommodations, and from budget backpacker hostels to 5-star hotels with rooftop terraces, everything is represented here.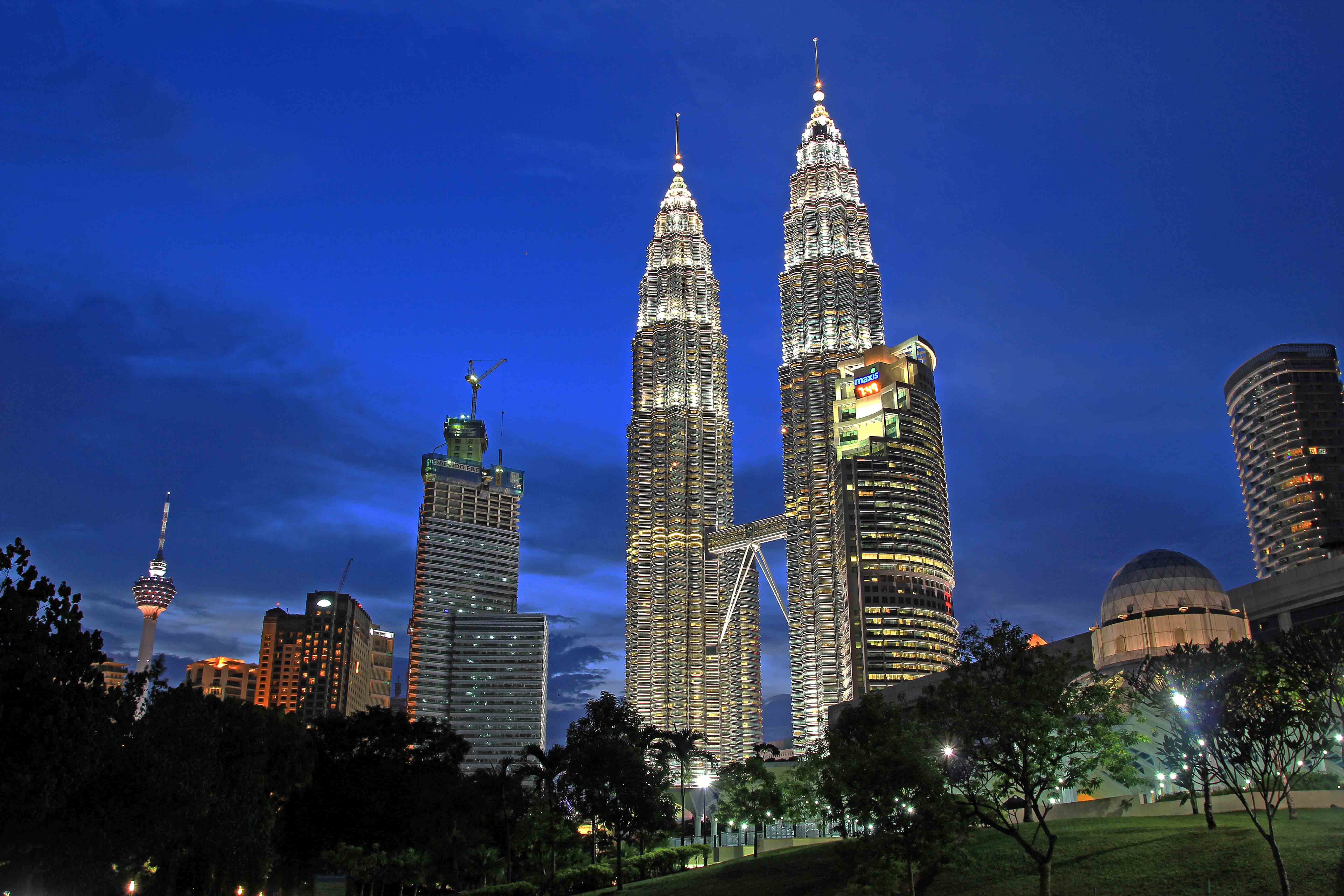 Singapore
Probably one of the coolest cities to visit on a city break is Singapore. Here you can experience the perfect blend of modernity and tradition. Singapore was founded in 1819 and has been an independent country since 1965. This green modern city lives on the pulse of time and therefore never stands still. With every new trip, there is something new to discover, either a new attraction has opened, or new neighborhoods are emerging. There are so many things to do in Singapore, and also many hidden gems in Singapore, so probably one trip won`t be enough to explore all the amazing places!
Singapore stands for diversity, and so you discover here the skyscrapers of the financial district, but also a colorful Little India and the lively Arab quarter. One of the landmarks is the Marina Bay Sands Hotel, where a gigantic pool at a height of around 200 meters promises a fantastic view.
Tip: Check out this complete 5-days in Singapore itinerary!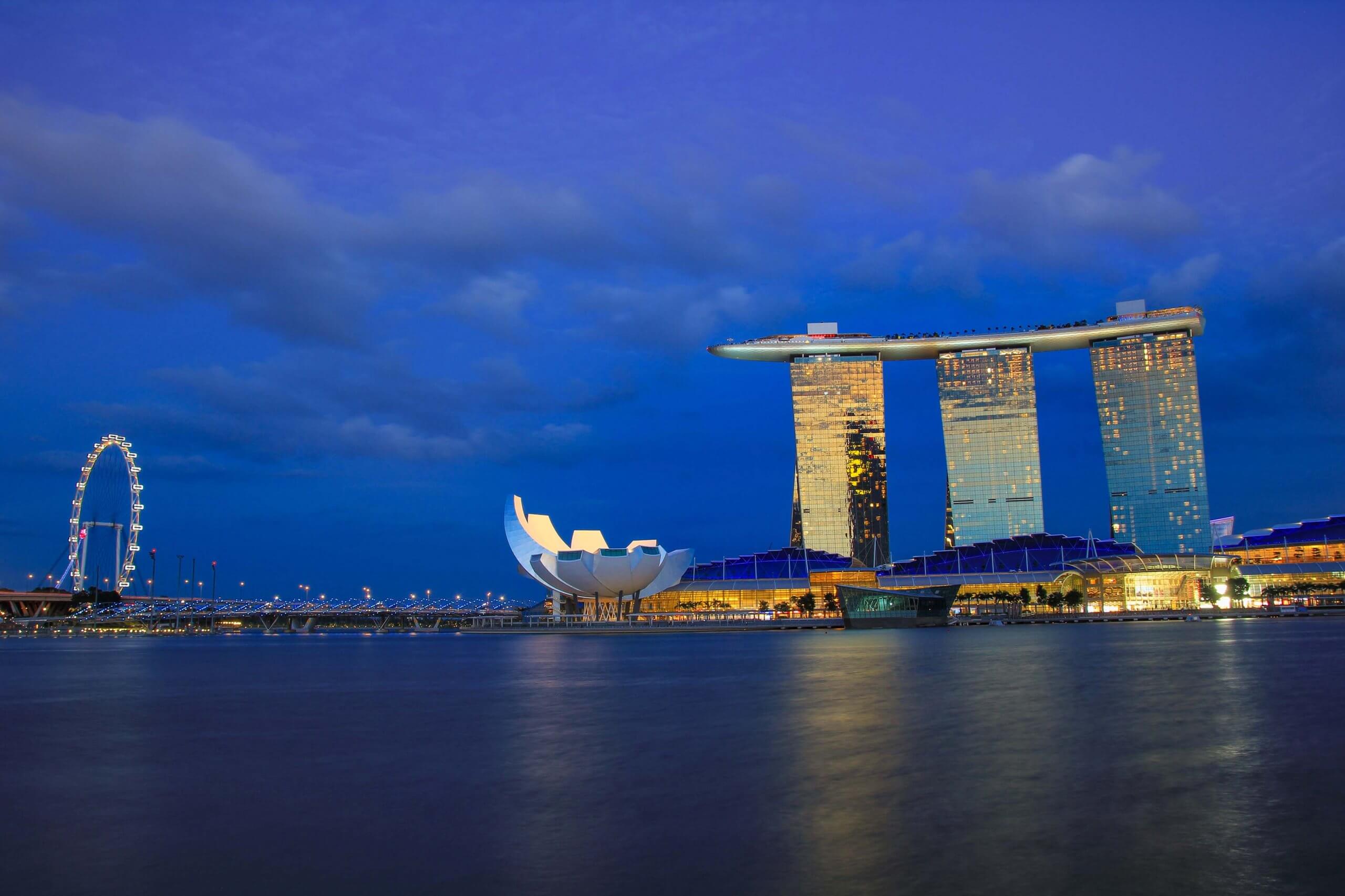 New York
A city trip to New York is high up on any bucket list and an amazing idea for an unforgettable city trip! The vibrant metropolis located on the east coast of the USA amazes with a wide range of amazing attractions and many interesting and world-famous neighborhoods like Lower Manhattan, Bronx, Harlem, or Brooklyn. For more check out this complete guide about the best areas to stay in New York!
New York is rightly considered to be the city that never sleeps. Honestly, a short city break won`t be enough to explore all the amazing places. That's why many come here again and again! There is something amazing to see and to do for anyone. Skyscrapers, Central Park, Times Square and the Statue of Liberty are just a few of the top highlights on any visit!
New York is amazing for winter city breaks, city breaks for couples and city breaks for shopping!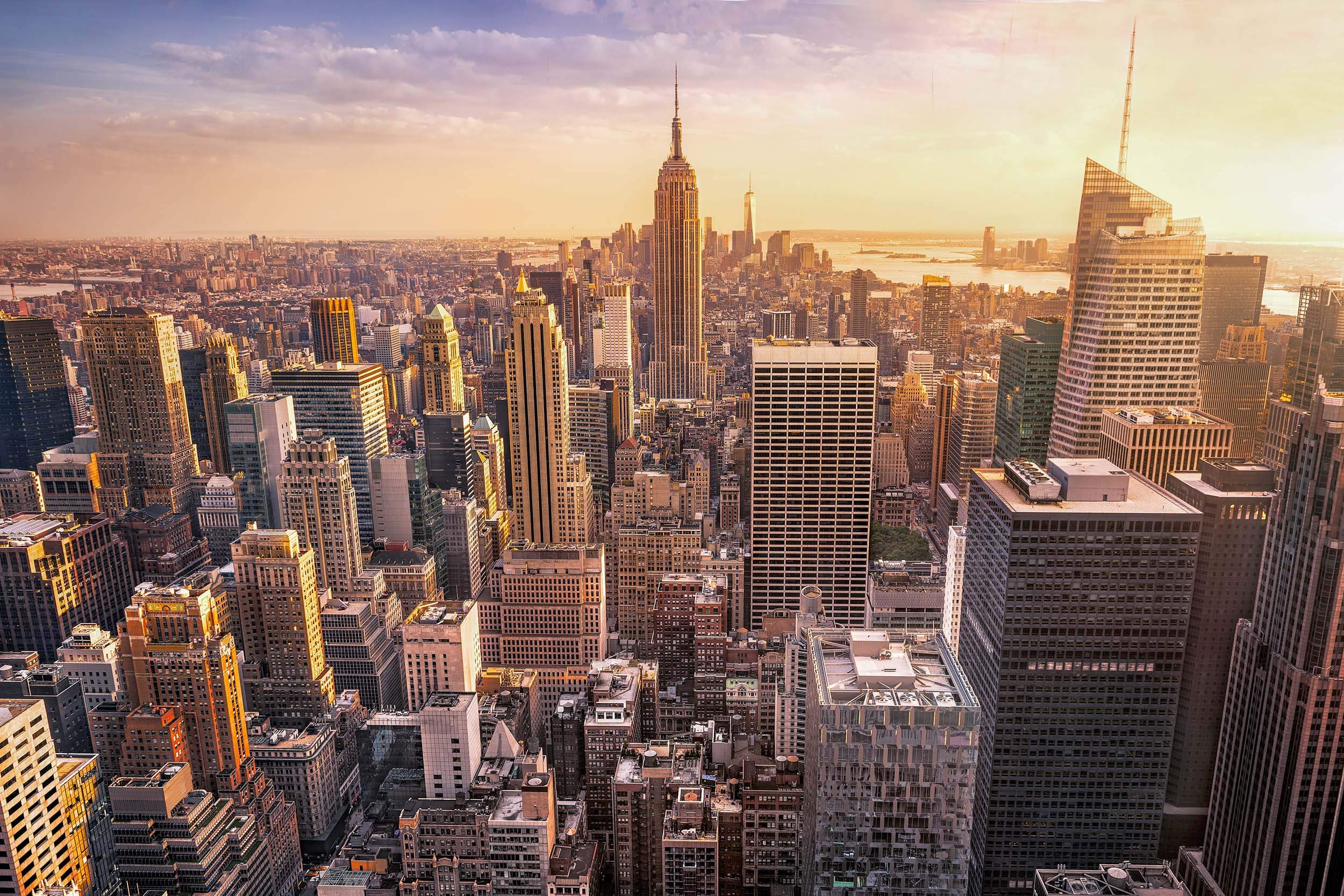 Berlin
A City trip to Berlin is among the highlights of city breaks in Europe. In hardly any other German city you will find such a rich and diverse range of leisure activities. This lifestyle city is hip, modern, new and old! The most famous attractions are here the offer of interesting art and culture, the fantastic world-famous nightlife or simply the many fantastic opportunities for shopping. Also a visit to Berlin in winter is lovely and can be an unforgettable experience! For more, check out this complete guide about the 22 best things to do in Berlin in winter time!
The capital, steeped in history, has an incredibly wide range of attractions to discover. The imposing TV tower, the Brandenburg Gate, and the Reichstag should definitely be on any visitor's program! Another highlight, also if you are visiting Berlin with kids, are the many festivals all year around. Nice to see is the Festival of Lights in September, the Biesdorfer Blütenfest, the Berlin Week and Berlin laughs.
Berlin is the perfect destination for young and hip people, and for all who love nightlife when going on city breaks! It's just packed with bars and clubs. And, Berlin is a must-visit city for gay travelers!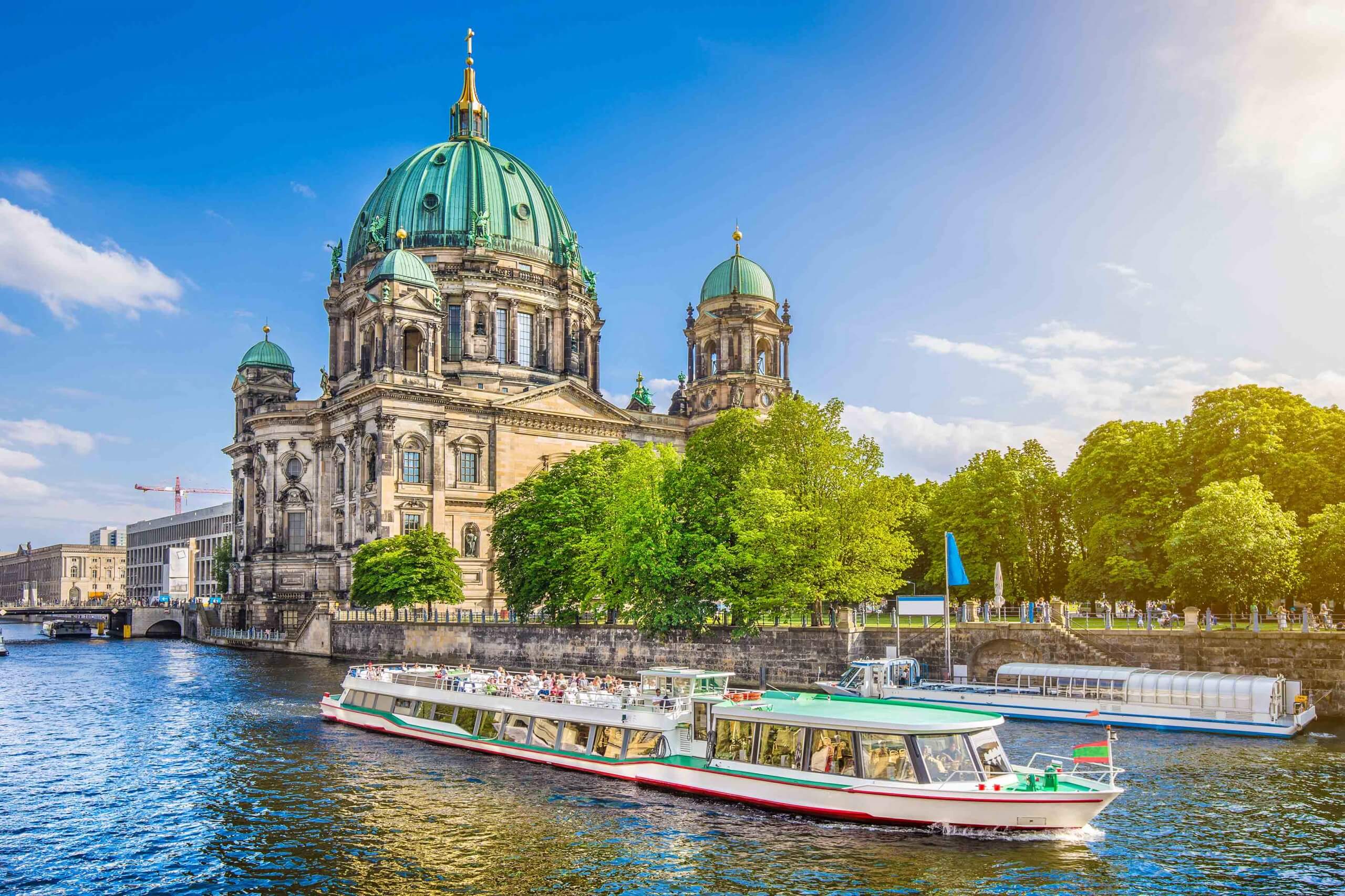 Amsterdam
One of the coolest places to visit on a city break is for sure Amsterdam! This city is mind-opened and very liberal city with plenty of gay-friendly places, hip bars and amazing festivals. Many visit the city because of the famous cannabis culture and some also because of the red-light district, but there are many other amazing attractions in Amsterdam. For example, the city has more than 40 museums to offer. That's the highest museum density in the world.
Sportive ones love to explore Amsterdam by cycling! There are plenty of safe routes all over the town that leading to all the amazing must-see places. On your way, you can marvel at the beautiful canals, where traditional Dutch houses create a unique atmosphere! For sure one of the best free things to do in Amsterdam!
Tip: One day in Amsterdam is okay to explore some of the best attractions, explore the canals and have a look at the red-light district. Better to plan at least 48 hours in Amsterdam to make the most of it and to see the best places!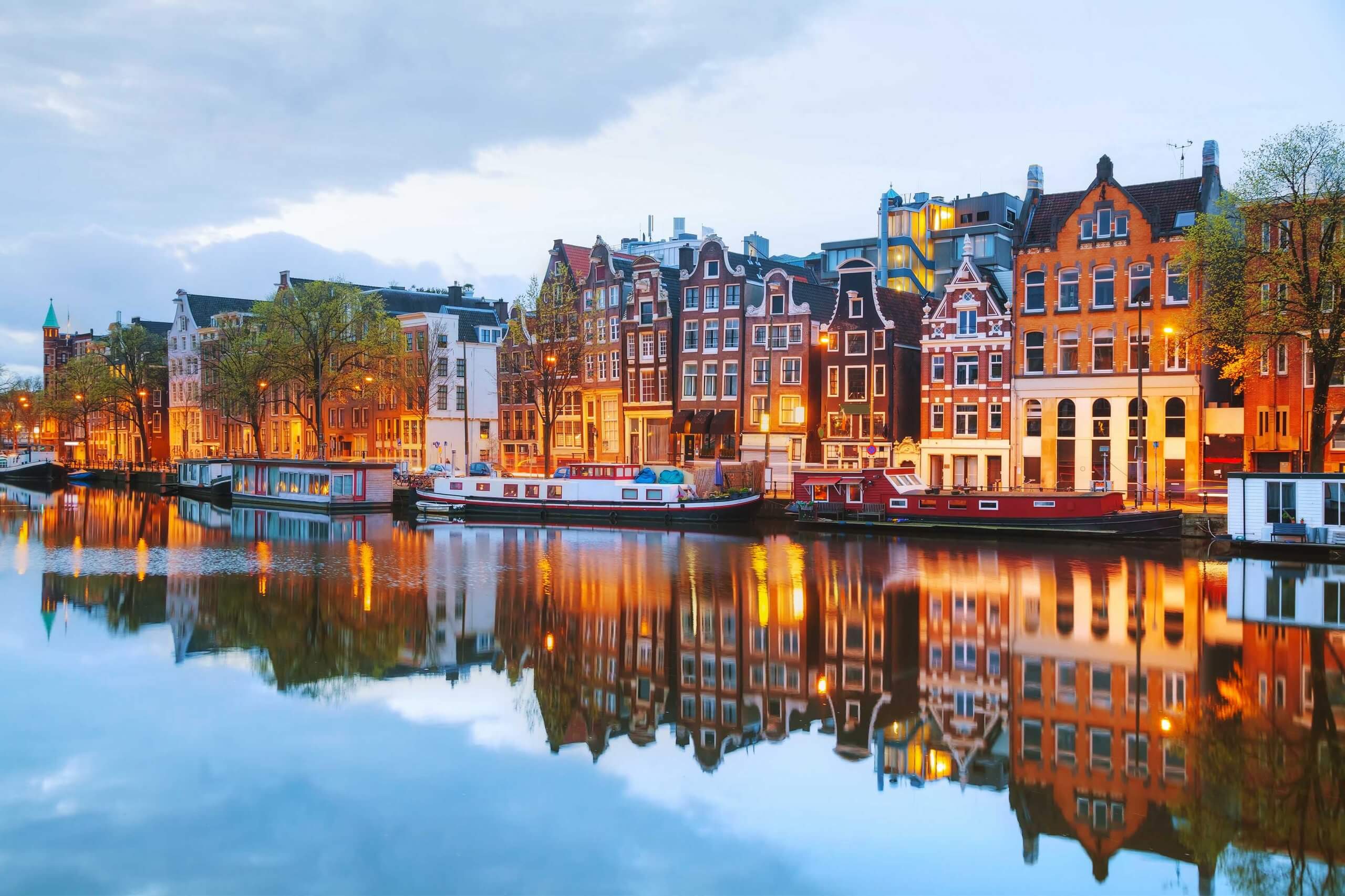 London
If you haven`t been to London yet, then you should definitely plan a visit seen! On a long weekend, you will have the chance to discover the British capital on the Thames with all its facets. On a city break to London, you will enjoy the unique royal flair, the many impressive attractions in London, deep subway shafts, lively markets, and unique nightlife!  There is a huge variety of musicals and theater performances, as well as nightclubs, bars and restaurants. And there is also a wide choice of free things to do in London!
In any case don miss taking a ride with the famous London Eye or in an open double-decker bus. Plan enough time to explore all the world-famous attractions but also to enjoy the unique spirit of London!
There are plenty of amazing tours to choose from. Big Ben, Covent Garden, Buckingham Palace and London Bridge are just a few of the must-sees! Why not take a Black Cab Tour and let you chauffeuring to the city's famous places or taking a tour with the HopOn HopOff Bus.
London is the perfect destination for a city break with nightlife, and thanks to the many budget flight offers also a cheap city break destination. It can be visited all over the year, but especially in Summer London is just amazing! Best to plan enough time to do also some exciting day trips from London! Like a London to Brighton day trip!
Tip: If you are planning a stopover then check out this guide about what to do in one day in London!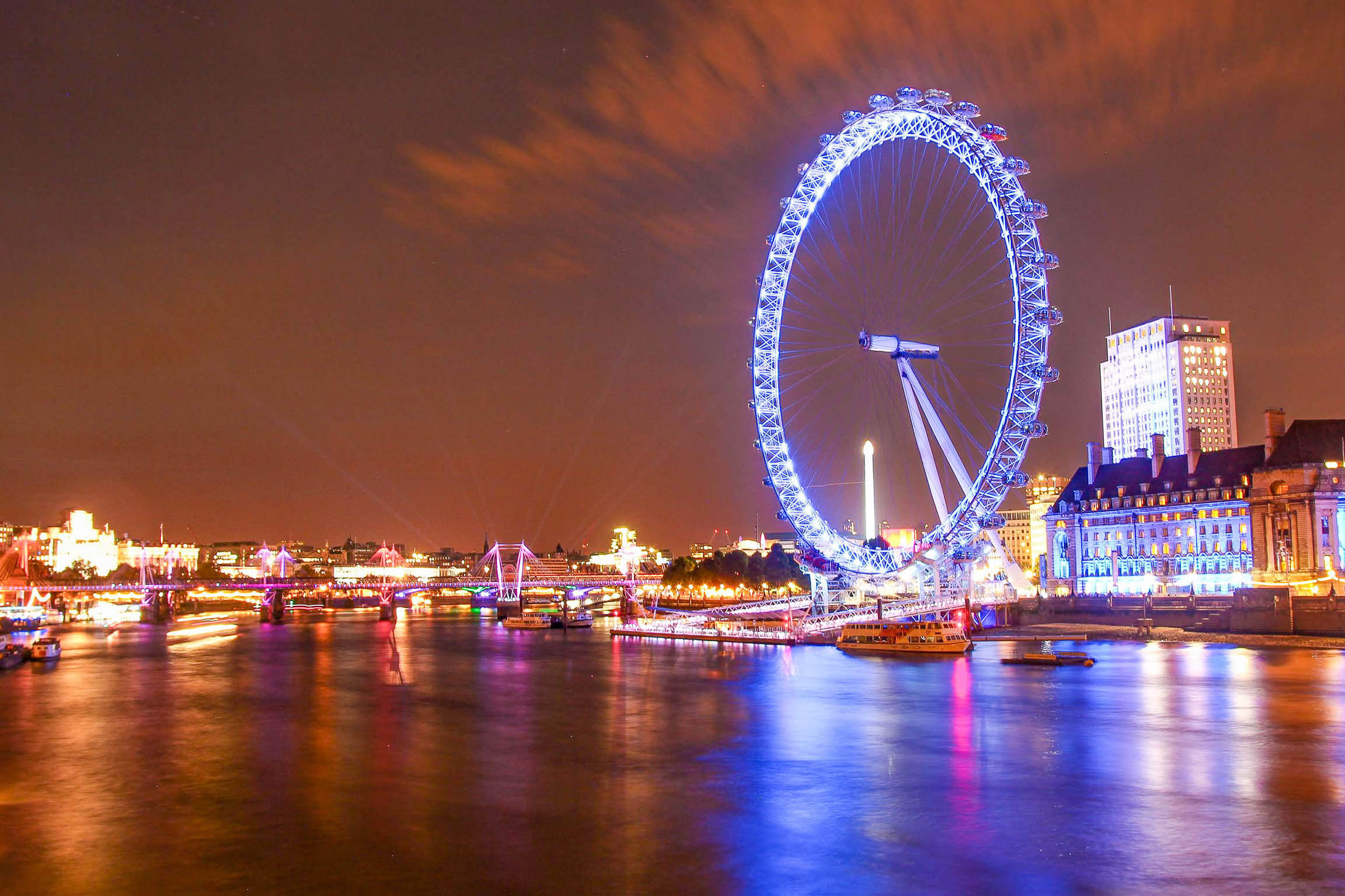 Dubai
Probably one of the coolest cities for a city break is Dubai. This place has over 2 million inhabitants and over 90 different nations meet here. It is westernized and the most different cultures and nations come together. Everything here is bigger, higher and more modern than anywhere else in the world.
One of the most important sights of Dubai is the Burj Khalifa – the highest building in the world and one of the most stunning instagram locations in Dubai. You should also see the Dubai Mall, a huge shopping center with 1,200 stores, countless restaurants, a really cool aquarium and even a waterfall! In any case, don`t miss trying there the best ice cream shops in Dubai.
Dubai is quite expensive and actually, it's easy to spend lots of money there. No worries – here is a perfect guide for the best affordable things to do in Dubai!
Tip: Don`t miss a day tour to see the incredible buildings and landmarks of Abu Dhabi!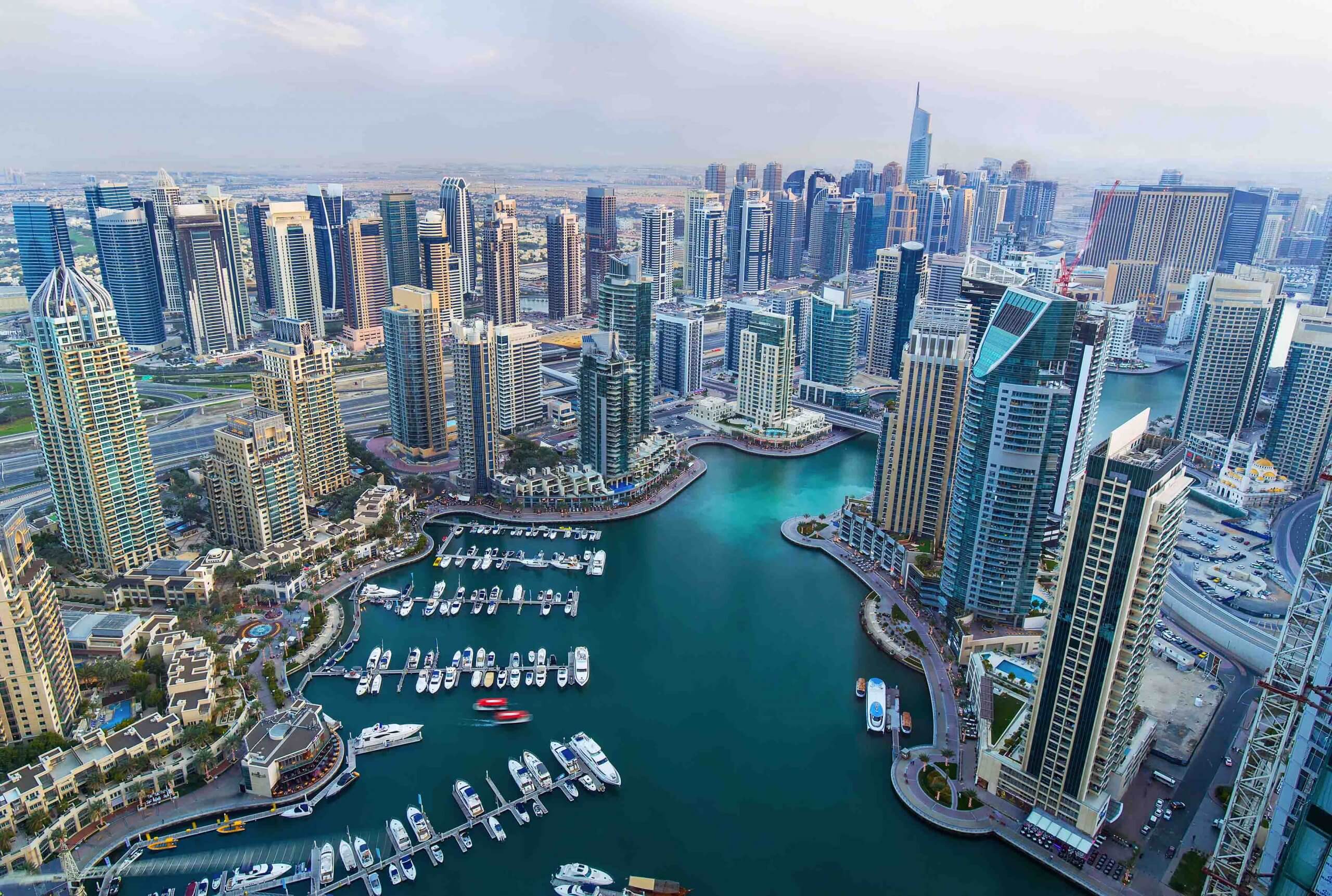 Venice
Probably one of the most popular cities for a city break for couples and a famous honeymoon destination is definitely the romantic city of Venice in Italy. Famous is especially its unique location in a lagoon, which makes the car-free city center so unique. The old town is spread over more than 100 islets, separated by countless small canals and connected by many more bridges. Venice's most important attractions include the famous St. Mark's Square with the Basilica of San Marco, the Doge's Palace and the Bell Tower, the Bridge of Sighs, the Grand Canal and not to forget the Rialto Bridge.
2 Days in Venice is enough time to see all the main attractions. During a city trip to Venice, however, one should not miss the offshore islets. Particularly worth seeing and a popular day trip is the famous glassblower island of Murano, the colorful island Burano and the island of Torcello.
Tip: The best time for city trips to Venice are spring, summer, and the months of September and October.
Tip: Check out this complete Venice for first-timers guide!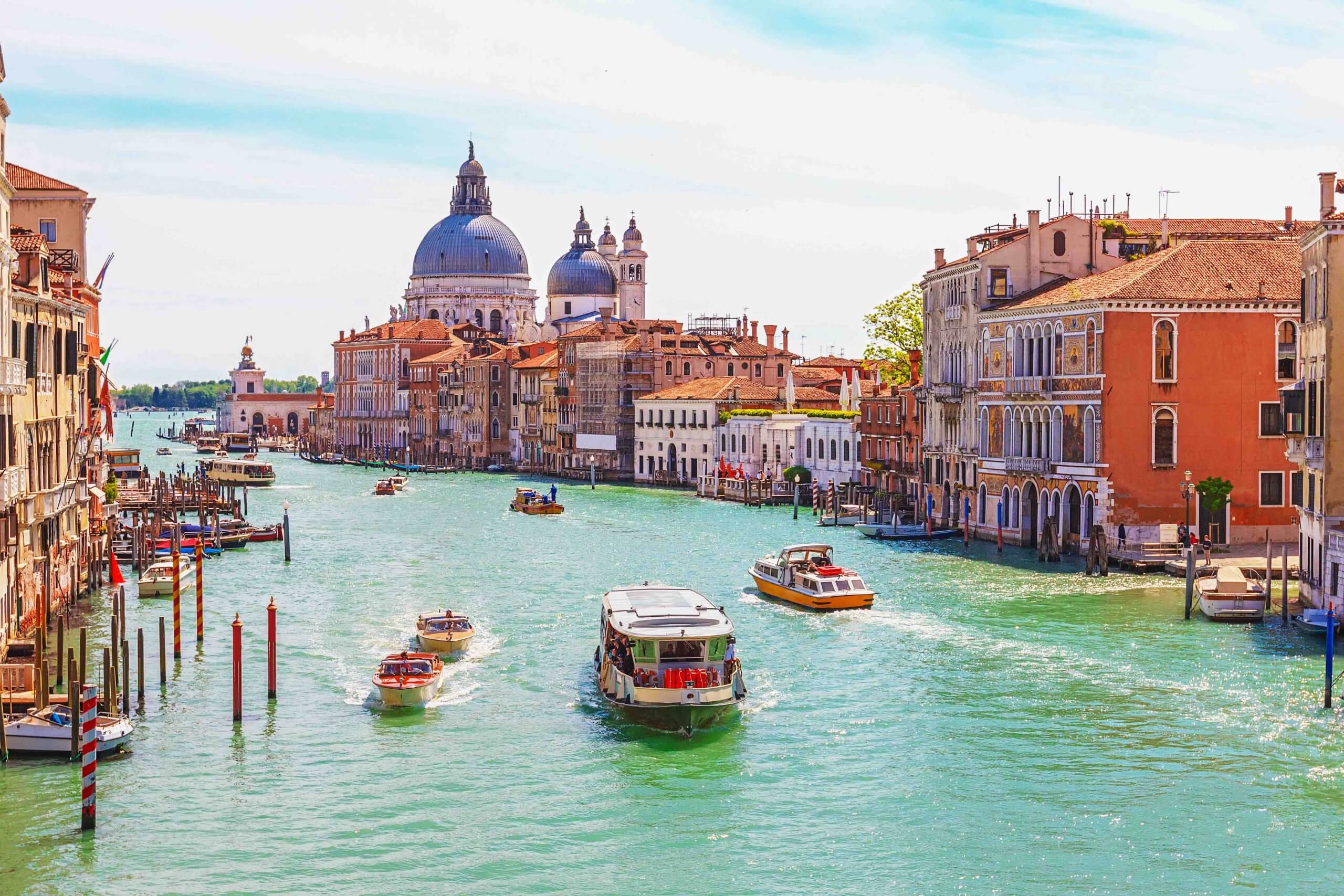 Kiev
A real insider tip and definitely a super nice city break idea for 2021 is Kiev. It is the capital of Ukraine and a lively and diverse metropolis with numerous monuments, golden domes and lots of greenery. In addition to religious-architectural attractions such as the Pecherska Lavra, St. Sophia's Cathedral, or St. Michael's Monastery, this exciting city offers countless other sights. Cool are also the many noble boutiques on the magnificent boulevard Khreschatyk, where you can shop until you drop. If you love art, you can enjoy a wide offer on countless art galleries and museums. The location on the Dnepr River is also uniquely beautiful, which is actually the perfect place to go on a boat trip or even have a swim in the summer.
Tip: Summer is considered to be the best travel time for Kiev. But there are actually lots of fun things to do every season!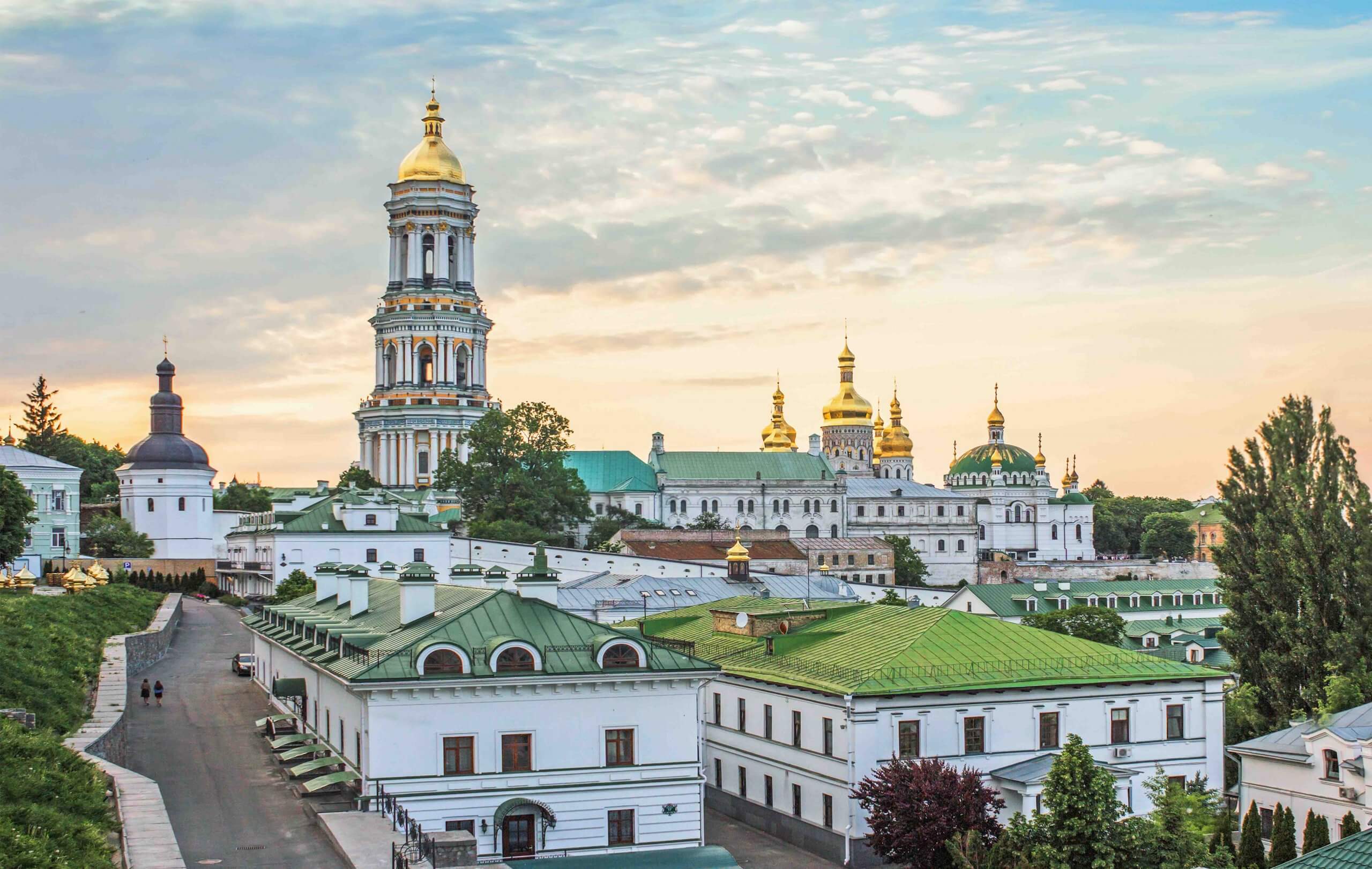 ---
Disclosure: Some of the links below are affiliate links. Meaning that if you click on certain links, and then subsequently purchase a product, I will receive a small commission at no extra cost to you.
---