Best Things to do in Fez | Morocco
Fez el-Bali, this UNESCO world heritage city is the cultural hot spot of Morocco, a place to see and to feel the typical buzzing Moroccan life. The Medina (old town) of Fes city is the largest and most vibrant in North Africa. 70.000 people are living in this car-free urban area and somehow it seems that time stopped there at one point. The opinions of this city are quite different – some of the tourist love it, some of them are feeling they have to run away. From our point of view, we had some of the most intense moments in Morocco, some cultural shocks inclusive, but that's why we love to travel, isn't it?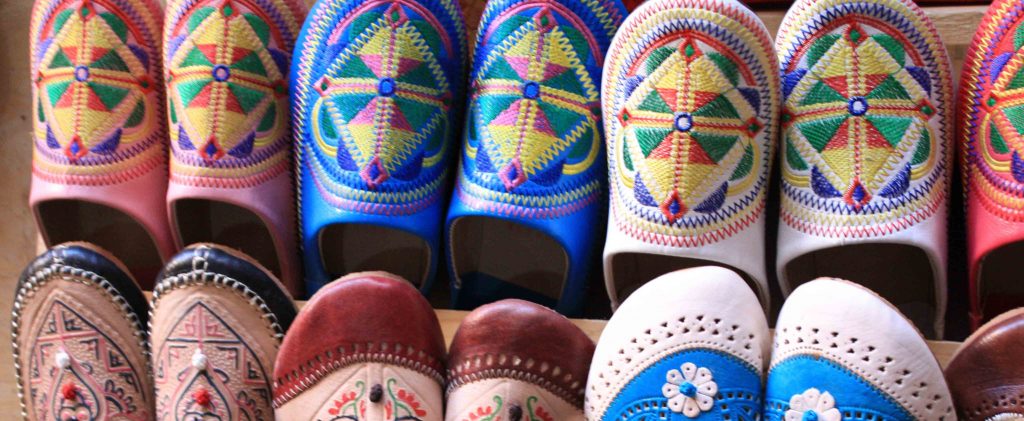 Best Things to do
Fez-el-Bali is like a labyrinth, it's easy to get lost. Some people fear that and don`t feel that comfortable walking alone. There are several guides offering there "service" on a budget price but the will bring you from one shop to another. Better you are look for a high-quality tour or walk by yourself.
Borj Sud – Viewpoint
You want to see Morocco's largest Medina from the top?  It is the best that you take a taxi and go to Borj Sud! It is a military monument and its terrace serves the best panoramic view of the whole Medina of Fez! You will get a first impression how huge the old town really is – it's a real labyrinthine!
Bab Boujeloud – The Blue Gate

The Bab Boujeloud is the most popular gate of Fes and a wonderful first impression entering Fez-el-Bali. The gate is blue from outside, while coming from the inside it appears in green.
The Medina
What to do best inside the medina of Fes – of course getting lost 🙂 – Just enter one of the colorful gates and start your adventure. Stroll around the winding streets, explore the different souks and try out your bargain skills. The most sights of Fez are located inside of the Medina and incidentally you will pass them. In case you are lost, just ask inside a restaurant or a shop holder, Moroccans are very helpful and they will tell you the right direction.
Zaouia Moulay Idriss II
University of Al-Karaouine
Tanneries of Fez city

Visiting the famous leather tanneries of Fez was actually the main reason why we decided to go to Fez. Located inside of the Medina, the tanneries are the most iconic sight and also the smelliest experience. Interesting is that the procedure of making leather goes back to the 11th century and even today it doesn't involve modern machinery.
The best views you will have from one of the several rooftops of the nearby leather shops. Up there you will see numerous stone vessels filled with white liquid and some with different colors. The white ones are filled with cow urine and pigeons feces and they smell very strong.
NOTE: The smell is really strong, prepare yourself and take some mint and a scarf with you. The entrance is usually for "free" but if you would like to avoid getting pulled to buy something just give the vendor a tip (5 Euro) before you enter.
Chouara (Chaouwara) Tannery:
Tannery Sidi Moussa:
Place Seffarine
The Place Seffarine is a lovely square where you will see the original boiler workers doing their job. If you hear the sound of the metal clanging you are at the right place. There are also plenty of small shops where you can buy their handcrafted works. It was really cool watching the men creating Moroccan art with this traditional techniques which haven´t changed since centuries.
Nejjarine Museum of Wooden Arts & Crafts
The Fondouk el-Nejjarine or also known as the Wood Museum is a beautiful place for learning about the woodwork in Morocco. We really enjoyed this lovely and calm place! Also you should visit the terrace on the rooftop of the museum, from there you will have a great view.
Place Rcif
Royal Palace

The Royal Place is not open for visitors, but you should not miss the opportunity to see the imposing colorful brass doors. The Royal Palace is outside of the medina, at the end of an 80 hectares of palace grounds. We recommend to take a taxi going there.
Where to stay in Fez

The Medina definitely has lots of beautiful raids to stay, you are going to find them in every price class – so you have a free choice!  Click here to check out some of the beautiful riads.
We had been traveling through Morocco by car, so we haven't stayed inside of the medina. If you do the same, we can recommend a place with a safe parking spot: The Riad Passiflora
---
PlacesOfJuma – Insider Tips Fes city trip
Tanneries: The smell is really strong, prepare yourself and take some mint and a scarf with you. The entrance is usually for "free" but if you would like to avoid getting pulled to buy something just give the vendor a tip (5 Euro) before you enter.
Parking: If you are traveling by car, it's better to stay outside of the medina. We stay in the Riad Passiflora which has its owne safe parking spot. To go to the Medina just take a taxi.
Guided Tours: We preferred to explore Fez by our own. Lots of guides offers tours with budget prices (20 Euro) but they will bring you from one shop to another. If you don`t feel comfortable with walking by yourself, you should book a high quality tour.
---
Find the best Accommodation in Fez:
---
Read more about traveling in Morocco:
---
Disclosure: Some of the links below are affiliate links. Meaning that if you click on certain links, and then subsequently purchase a product, I will receive a small commission at no extra cost to you.
---